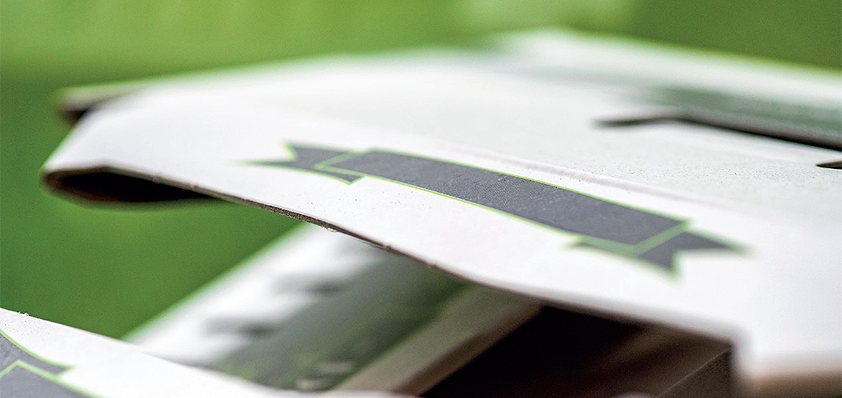 Strong possibilities
SOLIDUS Solutions aims to be the supplier of choice to its customers by providing excellent solid board and solid board packaging solutions
With a long history that spans some 150 years, SOLIDUS Solutions (SOLIDUS) is a leading European sustainable fibre-based packaging provider for food and beverage, consumer goods, and industrial applications. Boasting a stellar reputation built on strong customer relationships, SOLIDUS prides itself on its integrated offering, managing the entire process of solid board for multiple products and industries across Europe and around the world.
The SOLIDUS brand itself first emerged in April 2015, when the solid board operations of Smurfit Kappa in the UK, Netherlands and Belgium were acquired by pan-European, mid-market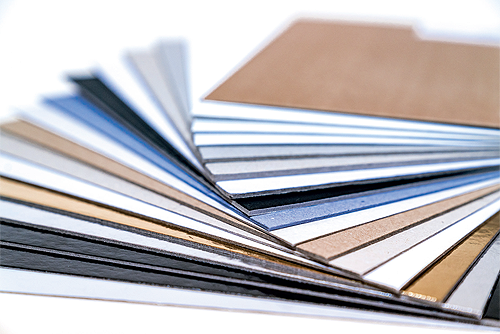 investor Aurelius. Little more than a year on from this, in June 2016, the commercial activities of the Abelan Group in Northern Europe were purchased, and in January 2018, SOLIDUS completed the acquisition of Abelan Board Industrial S.L., a major producer of core board and solid board, packaging products operating out of Southern Europe.
As of September 5th, 2019, SOLIDUS itself became the beneficiary of a successful acquisition, being purchased by Centerbridge Partners, a transaction, which fits well into its Private Equity strategy of investing in market-leading companies based in Europe with significant growth potential. Since then, Centerbridge and the SOLIDUS management have been working closely together to strengthen the company's commercial and operational capabilities in order to enhance the company's position as a reliable and innovative partner to its international customer base. In addition, strategic acquisitions are targeted to further broaden the geographic footprint and product portfolio of SOLIDUS.
According to Dieter Bergner, SOLIDUS' Group CEO, there are a number of reasons why the business would have initially gained Centerbridge's attentions. "Among the many things that sets us apart from our contemporaries in the market is our clearly defined focus on solid board, our fully-integrated production regarding solid board and core board solutions, and our ability to act as a one-stop-solutions provider to our clients, whether they be small local businesses or sizable market leaders," he says. "In addition to our production capacity, we also possess expert design and development capabilities – from idea generation to supply – and a uniquely customer-centric approach that relies on having both a local and multinational presence in some of the world's largest markets. We focus on operational and commercial excellence and have a value creation plan deeply embedded into our day-to-day business, which is results driven and supported by performance measurement."
Making up its network of manufacturing facilities, SOLIDUS today operates from five mills (four of which are located in the Netherlands, with the other in Spain) and a growing number of converters found across the UK, Netherlands, Belgium, Spain and Portugal. "Our target as a business is to enable each local manufacturing unit to react fast to changing local demands. This means our converters manage major production steps or the supply of their markets themselves," Dieter explains. "A typical converter receives solid board from our mills, and provides local die-cutting, printing and product assembly.
"Across the business, we continue to invest in all of our major processes, and roll-out further improvements where they are identified. Typical examples of said actions include providing our mills with production flow optimization, visual inspection systems, automatic cutting devices, and solutions to ensure energy, water and waste efficiency."
SOLIDUS also applies dedicated green strategies: "The company already had a strong track record of using environmentally-friendly production processes, with a specific focus on areas including energy and water use, and pollution," Dieter states. "Among the many sustainability trends that we consider of particular importance include the idea of fiber-based packaging being a pioneering product within the circular economy, accelerating actions to protect forests and biodiversity, and the global transition towards achieving Net Zero carbon emissions.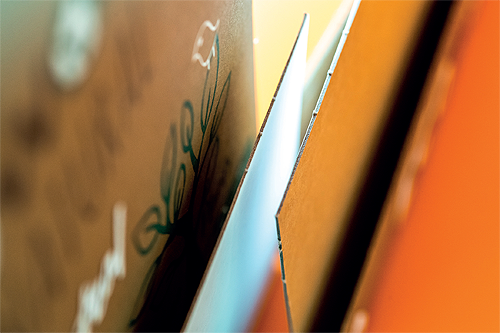 "At SOLIDUS, we firmly believe in the need to constantly adapt our activities and the many other ways in which we conduct sustainable, ethical and economically sound business. Consequently, in 2021, we have commenced with a group-wide sustainability program, while better defining the long-term group's strategy and outlining specific targets relating to carbon emissions, the use of energy and water, and meeting the highest food safety and social standards."
This year – 2021 – has also seen SOLIDUS continue its program of targeted acquisitions, with high profile examples including its purchases of both Heathpak Ltd and Dutch converters GMP Partitions. "As noted previously, we focus mainly on solid board applications, which is a sizable niche market with a lot of very interesting end markets in itself," Dieter highlights. "The growth of the business through acquisition comes with three main targets, to increase its regional reach, to increase its technical capabilities, and to integrate mill production volumes with our conversion capabilities."
It was in early February 2021, that SOLIDUS announced the purchase of Newport, Wales-based Heathpak Ltd, signifying a strategic investment to further expand its operations, broaden its product portfolio, and further optimize service levels to both its existing and new customers through shorter lead times, as well as improved innovation capabilities.
This was followed in early March with the acquisition of GMP Partitions, the largest producer of solid board partitions and inserts in the Netherlands. Located in Nijkerk, GMP Partitions supplies partitions and inserts to European end markets such as the beer, spirits and glassware sectors. All of its partitions and inserts are produced from solid board due to its strength characteristics and logistical advantages. This strategic acquisition is another important step in the further vertical integration within SOLIDUS and will strengthen its leading position in the European solid board industry.
"The recent purchases of Heathpak Ltd and GMP Partitions fit perfectly into those three categories I referenced before,"
Dieter enthuses. "Both companies help us to enlarge our technical capabilities, improve our local product portfolio and capability to supply customers and their businesses, and bring us a step further towards our integration. We are focusing our product portfolio for solid board and packaging on different end markets, and endeavor to use growth through acquisitions to offer a one-stop-buying experience to customers which adds significant value."
Bringing us up to date on the progress that SOLIDUS is making during 2021, Dieter points out that it – like all market players – remains in the process of managing the on-going impact of the Covid-19 pandemic. "Until European countries are able to phase out existing restrictions during the course of this year, some of our concerned end markets such as restaurants, canteens, cruise and air lines will continue experiencing reduced levels of demand. At the same time, all major raw materials, energy and environmental cost, but also transport and freight are sharply increasing. SOLIDUS has a strong track record for continuous improvement, a program which is internally called "value creation plan". Beside all successful efforts to overcome labor inflation and the rising costs for environmental levies, SOLIDUS had to respond by raising prices from early 2021 onwards in order to maintain profitability during this transition period."
Looking further ahead, Dieter's vision for what the coming years hold for the business is clear. "There is no doubt that SOLIDUS will be one of the European leaders in sustainable, fiber-based packaging solutions based on a broad technical and commercial understanding of customer demands. We create added value for our customers through a broad and customized product offering, and a deep knowledge of our capabilities and products. With a fully integrated operation consisting of specialist plants bringing vast experience and competencies in their respective field product range, our motivation will continue to be a supplier of choice offering synergies to our customers."
SOLIDUS Solutions
Products: Sustainable fibre-based packaging
www.solidus-solutions.com