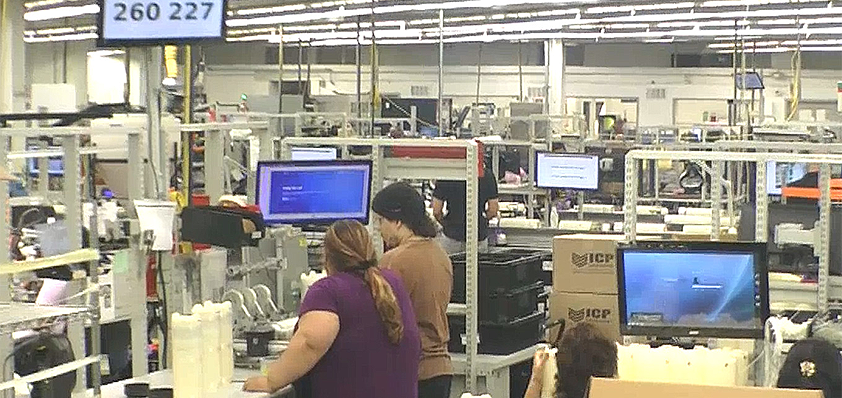 Masters of defense
A world-leading developer of specialist products for defense and commercial use, Sparton has been at the cutting edge of technology and innovation for more than a century
Celebrating its 120th anniversary in 2020, Sparton Corporation (Sparton) is a pioneering enterprise that has participated in many of the technological milestones of the 20th century. Sparton paced the introduction of the automobile by producing the electrical horn, introduced fully electric radios, and designed and developed sonobuoys and other Undersea Warfare capabilities. Across its 12 decades of operating success, Sparton's resilient and agile business has been a leader in commercial, industrial, and defense markets.
Today, Sparton is predominantly a provider of specialty engineered proprietary products for domestic and foreign defense, as well as a variety of commercial needs. Designing products from sonobuoys to inertial systems to rugged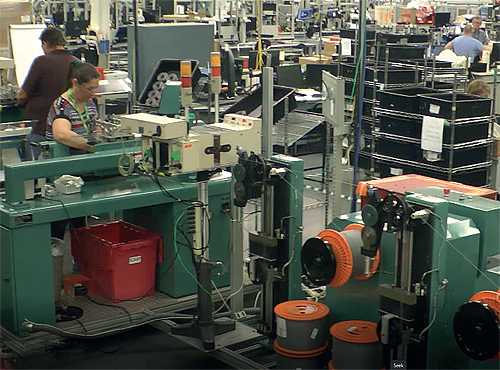 computers, the company's work is divided across three divisions: Sparton Undersea Warfare Solutions, Aydin Displays, and Stealth.
Sparton Chief Executive Officer, William J. Toti, explains: "Sparton Undersea Warfare Solutions is our largest division and covers the design, development, testing, and production of complex maritime electronic systems, including sonobuoys in support of Anti-Submarine Warfare (ASW) and submarine deployed products supporting Undersea Warfare (USW). The division also covers navigation exploration, which produces micro electromagnetic miniature systems-based sensor systems for precision measurement of position, orientation, and direction applications.
"Our second division, Aydin, is an industry leader in the design, development, testing, and production of ruggedized displays for defense and industrial use, such as naval surface and subsurface vessels, ground units, aircraft, and air traffic control. Finally, our third division, Stealth, is a leading manufacturer and supplier of industrial computer components and industrial-grade small form factor PCs."
As William suggests, the production of sonobuoys is a major part of Sparton's current operations. Small, expendable, air-dropped listening devices used for the detection of submarines, sonobuoys have been manufactured by Sparton since the 1950s and the company continues to design and develop sonobuoys as well as new, innovative Undersea Warfare solutions for the U.S. Navy.
Due to the fluid and constantly evolving nature of Sparton's work, product development is a key process at the company. Driven by the individual needs of the customer, and based on strong partnerships with clients, the latest product innovations at Sparton are the result of a team effort to provide solutions to some of the industry's toughest and most complex engineering and manufacturing problems.
"For all our projects, we use the Advanced Quality Product Planning product development process," William elaborates. "This process is structured to assure that the product development procedure is organized and the design and process inputs and outputs are recognized and accounted for at each phase. The phases are highly interactive with overlapping relationship of efforts in design, manufacturing, and quality, which requires simultaneous engineering.
"The work environment is very much one of innovation and is fueled by an amazing team of people who demonstrate a passion and purpose to solve our clients' most pressing issues," he continues. "This team culture is reinforced by Sparton's Technical Awards Program that incentivizes employees to generate new IP, technologies, and innovative processes."
Sparton continues to look for ways to enhance production efficiency and site capabilities. The Undersea Warfare Solutions Division, for example, operates from a dedicated 80,000-square foot manufacturing facility, as well as an 82,000-square foot engineering and administration site. Among the benefits of this site is dedicated engineering space for design; analysis and prototyping; specialized testing equipment to replicate unique operational and environmental conditions; a flexible layout to facilitate multi-shift operation; and internally designed equipment utilizing automation to help execute operations with high levels of ergonomic precision.
According to William, the move is already paying off: "Earlier this year, Sparton De Leon Springs won two significant awards from the Volusia Manufacturers Association," he reports. "We were named Manufacturer of the Year and separately, took home the Innovation Award. We were also thrilled that seven of our talented employees were recognized as 'Women in Manufacturing'.
"While we are proud of our accomplishments, we continue to focus on the future and are always looking to evolve and grow. Our offices in De Leon Springs have been central in our operations and the official relocation has allowed us to complete some requisite administrative changes to match our business. One of the most important programs we have in place to improve efficiency is our Continuous Improvement program, which utilizes a variety of systems, tools, and practices to introduce standardized best practices and stability into our daily processes, while delivering quality operational results."
The widespread acclaim Sparton continues to earn has helped the company win several leading clients over the years, none more so than the U.S. Navy, with whom the company has developed a strong relationship. Earlier in 2020, Sparton was awarded a highly competitive $12 million contract for the Q101B sonobuoy in support of the President's designated critical infrastructure production capability. This is a cooperative agreement effort with the U.S. Navy, which will see the two parties work closely together to ensure that Sparton is designing and developing a product that meets the needs of the fleet.
"As we continue to advance in the Undersea Warfare market, we routinely coordinate with other Navy program offices," William remarks. "For example, some recent orders include a variety of our 3-inch products. With these products, we are able to package several different capabilities – including intelligence, surveillance, reconnaissance, and electromagnetic signatures – into a 3-inch container that provides a unique advantage for our customer, the U.S. Navy, which places high value on products that minimize size, weight, and power generation. One of our 3-inch products, the Submarine Launched Unmanned Aerial System, was recently lauded as 'an amazing opportunity for the Navy' by their senior Program Executive Officer, Rear Admiral Goggins, due to the way it could enhance the fleet's future warfighting ability."
While Sparton has continued to drive its ongoing mission to remain the customers' first choice for ASW and USW solutions this year, the company has also had to contend with the impact of COVID-19. With the mobilization of a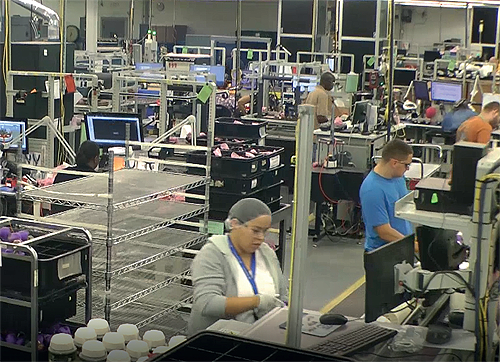 COVID-19 task force at the very beginning of the pandemic, Sparton has stayed ahead of the curve in terms of prevention practices and safety guidelines. Consequently, the company was not only able to ensure the safety and well-being of its employees, but was also able to exceed expectations with regard to its performance between January and June, recording the best six months in company history.
"Our record-breaking performance for the second half of our fiscal year is what I am most proud of during my time at Sparton," William states. "Despite the headwinds brought on by COVID-19, our team was able to produce more sonobuoys than any other six-month period in our history. Our performance is testament to the safety and prevention practices we installed and the unwavering commitment of every employee."
While inspired by the company's response throughout the COVID-19 pandemic, William was not at all surprised by his team's talent, dedication, and hard work. As far as Sparton's CEO is concerned, people have always been the heart of the business and are the cornerstone to Sparton's 120 years of success. A multi-generational workforce that includes personnel with over 50 years of service, Sparton's team encapsulates core American values of patriotism, family, and hard work.
"It is dedication that sets a Sparton team member apart from the rest and we make sure we reward that," William says. "A focus on safety, time with family, and celebrating success makes Sparton a stand-out employer in return."
With over a century of accomplishments and growth, Sparton is now looking to further its legacy. With 2021 around the corner, the company is currently developing products as part of early competition for independently designed sonobuoys to be selected in 2022. Closely following the U.S. Navy's evolving shipbuilding and warfighting strategy, Sparton hopes to continue to drive innovative with highly effective products and solutions in the years to come.
"I think our strategic plan lines up nicely with where the Navy is going with its warfighting concepts, particularly in the undersea domain," William points out. "Overall, I think our Undersea Warfare solutions product line is well positioned to support the U.S. Navy's Fleet of the future.
"For now, though, our most important goal is to compete for the new sonobuoy contracts and solidify our position as the premier U.S.-based sonobuoy provider. At the same time, we will continue to diversify in the Undersea Warfare market by providing leading-edge solutions, including a variety of payload delivery capabilities. Finally, we want to expand our market share in the ruggedized displays and computer component markets."
Looking back on an unprecedented year of disruption that ultimately became one of Sparton's most successful periods in its 12-decade history, William concludes: "This has been the ultimate 'all hands-on deck' effort. I couldn't be prouder to be a member of this winning team."
Sparton Corporation
Products: Sonobuoys and other maritime defense technologies
www.sparton.com