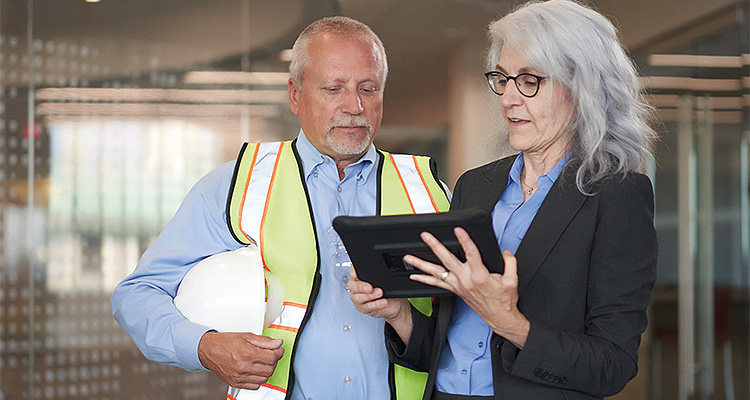 Speaking with Gregoire De Clercq from Rockwell Automation, here's how 'dream, learn, execute' is manifesting excellent potential in digital transformation
For 20 years, Gregoire De Clercq, EMEA Industry Strategy & Marketing Director, has been in the industry of digital transformation. As a marketing and strategic business leader with local and international experience in B2B, ICT and the IIoT market, Gregoire has become an advocate for sustainable digitalization and a better, more inclusive world. "I've always been interested in the diversity of people, and I admire industries that are fast moving, and filled with businesses eager to push the status quo. This helps the world to think in a different way," he begins. In our conversation, we uncover his thoughts on the world of data, and how its influence will help businesses grow.
For Gregoire, ending up at Rockwell Automation (Rockwell), the world's largest company dedicated to industrial automation and digital transformation, was a massive change. "I am a dad with two kids, so I had to prioritize a strict work-life balance when I moved from Kodak to Rockwell's EMEA Headquarters in Brussels. They've been very supportive of what I've needed and let me develop what I can contribute to the business."
When asked about his favorite aspect of marketing, Greg describes the function as positioning him in the eye of the storm. "It can be a little overwhelming, to be honest. You go from listening to leaders, to being a mentor to others very quickly. One day, you can be at a high-tech presentation, and the next, involved in detailed strategic planning – it's so fast-paced, and I love it," he shares.
A further positive is the powerful potential to make dreams happen, and Gregoire is a firm believer in getting the job done. "There is no point in having a sector-changing strategy that just sits on PowerPoint. There are incredible opportunities to do some cool things in the industry, and I love being part of teams that bring ideas to life. You are able to see the impact your work can have on other companies." By this he means how data is becoming integral in business management.
Problem solving
Data is having a greater effect on how companies across the globe operate, and adapt to the technology revolution. While there is still skepticism from others, for Gregoire, technology is simply a means to an end. "At the end of the day, it's about the important questions: what are our goals? What are we trying to achieve and how are we going to make it happen? As humans, we won't ever jump into the unknown without some guts and conviction, which is absolutely the right approach."
Innovative problem-solving is at the core of the tech evolution, and as such, is essential to businesses successfully overcoming operational challenges. In addition to supply chain issues, Gregoire highlights that as data management becomes more prominent, so will its consequences. From his perspective, industrial data is a company's gold, and helps to drive growth. "There are consequences customers need to be wary of. For example, cyber threats are becoming a greater issue, so our customers need to make sure that when we talk about digital transformation, they understand the risks that come with it."
Other influences impacting every company's capacity to grow are inflation, climate change, and war in Europe. Gregoire's approach to mitigating them is to work in partnership. "Different companies deal differently with these issues. Having the right partner to consult and discover where these issues are, and therefore build the right journey can be challenging but is so important."
Prime example
Sustainability is one of the key issues for business today. A recent example of how Rockwell has dedicated itself to improving sustainability, is through its PlantPAx® distributed control system (DCS), which plays a key role in an innovative and highly effective waste-recovery technology developed by Spanish company, Greene Enterprise (Greene).
Over in Spain, Greene's pyrolysis and gasification process is being used to reduce up to 80 percent of waste by turning it into valuable products such as pyrolysis oils or biochar that can be used as raw materials in different industrial processes.
Greene is highlighting this technology as a profitable ecological solution for companies that must efficiently and sustainably manage large amounts of waste in accordance with sustainability programs and legislation. Sustainability is a challenge for many companies, but modern digital solutions are not only helping to cut waste during production, but also, as in this case, after disposal, with more tightly controlled process control.
"PlantPAx DCS is an ideal process control platform, as part of a wider digital-tools deployment, which also includes digital twin simulations," he explains. "This is a great example of collaboration within our PartnerNetwork™ ecosystem, with Greene also benefiting from the domain experience of our specialty distributor, TCA-Automation."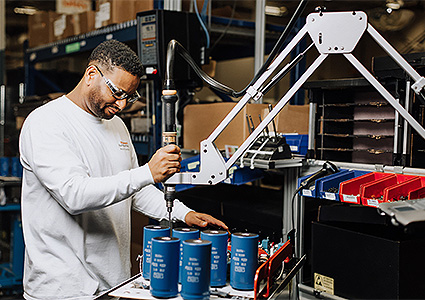 Connected culture
The latest release of the PlantPAx DCS has been designed specifically to be an integral part of digital transformation strategies across a wide range of process applications. By integrating it with other digital solutions, users and producers can make better, faster process-control decisions, allowing them to respond more quickly to customer demands and fast-changing specifications. "This is a shining example of how our technology allowed the customer to develop waste into green technology," shares Gregoire.
We then get to chatting about how, as a leader, Gregoire strives to curate a connected company culture. "We all make the culture. What makes our team successful is our unity. It's nice to have diversity, but it's just as important to have shared values and a united goal. Otherwise, everyone heads in their own direction, which can be a reflection of the type of leadership as well. Good leadership is putting your people in a position that empowers them to make their own decisions, and trusting them to head in the right direction."
Speaking of the right direction, Rockwell attended this year's Hannover Messe convention, the 'home of industrial pioneers,' in Germany. "We participated with other big companies like Microsoft around the subject of data management. It's something that will help bring flexibility, agility and speed, so we're really excited about its potential."
From what we've learnt from Gregoire, tech development is providing the potential for businesses to grow. 5G, for example, the new kid on the block, is simply accelerating the way in which global operations can come together. "When you look at robotics, we're tackling how automation can improve efficiency. From my perspective, these methods are only going to increase opportunities for our industry, and I look forward to seeing that happen."
In closing, Gregoire leaves us with the mantra that has been fuelling his journey: dream, learn, execute. "If you have a dream, learn about it, and then don't leave it on the shelf. Execute it. I believe that is the key to pushing innovation, and revolutionizing this industry, and it has been an absolute pleasure for me to be part of it," he concludes.