Covering all bases
By never settling for anything less than perfect, Specialised Covers has evolved from an idea spawned in a Yorkshire garage into an internationally recognised name in the tailored vehicle cover market
A number of companies can claim to have been formed almost by accident, but it is unlikely that many came about in such circumstances as those that led to the birth of Specialised Covers. Its story begins over 35 years ago, at a time when its founders, Doug and Carole Long, who remain involved with the company on a daily basis, were owners of both a Ferrari and a collection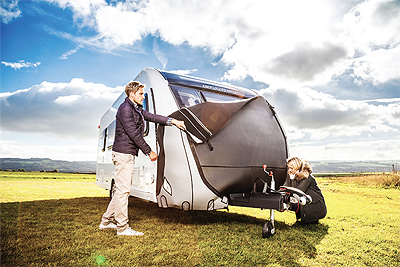 of birds, both of which made their home in the couple's garage.
Tired of constantly cleaning up after the birds, Carole's response was to create a car cover from an old decorating sheet. Taking both the car and said cover to a Ferrari owners' club meeting, Doug was met with multiple requests to make similar covers for other owners, which acted as the catalyst of what was to come. Not long after, Doug and Carole would be approached by a UK Director of BMW who asked if they could make 200 of their car covers for the launch of BMW's new five series. With this, and demand continuing to come from elsewhere, the pair stepped into manufacturing car covers on a full-time basis.
"Since 1981, Specialised Covers has grown into a family-run, Yorkshire company with more than 60 employees," explains Managing Director of Specialised Covers, Gavin Hughes. "This dedicated team of car, caravan and motorcycle enthusiasts are at the core of our business, and are the reason why we remain as passionate about protecting and preserving vehicles as we were when we first opened, and why we will always provide the best possible solutions, with a service to match.
"Our covers are high quality, bespoke products, and not what you might describe as 'off the peg'. Every cover is manufactured using a pattern, in the same way a tailor would create a suit. Every customer is invited to leave a Trust Pilot review, and we are delighted that we are continually rated as 'Excellent'. We produce products for some of the world's most prestigious vehicle manufacturers, including Audi, Mercedes, Rolls Royce, McLaren, Bentley and Jaguar Land Rover. We also work with several Formula 1 teams and the Bloodhound SCC Project. We have also produced covers for the Royal family."
All of Specialised Covers' products are designed and manufactured at its premises in Shipley, West Yorkshire, and are all sewn by hand in its factory. In addition to using traditional tailoring hand cutting methods, it also possesses a state-of-the-art digital CNC cutting machine, which cuts most of the non-woven material used. The fabrics that the company uses are produced in Europe, Egypt and India, with many having been developed exclusively for Specialised Covers.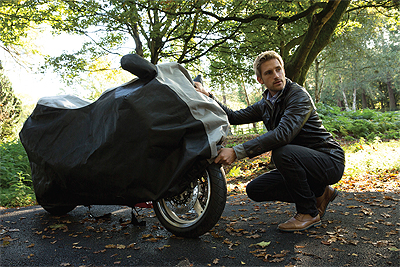 "The service we provide is second to none and goes beyond the actual manufacturing of the products themselves," Gavin continues. "Our team is available via phone and online to answer any questions and provide information that our customers require. As well as having a dedicated, experienced sales office, our design team is on hand to create bespoke patterned products when requested."
In 2016, the company registered an increase in year-on-year turnover of 20 per cent, a fantastic achievement that was, in part, driven by its export business. "We already export to over 30 countries outside of the UK, including several in Europe, the United States, Australia and UAE," Gavin says. "Up until now, however, we have found ourselves growing organically, through word-of-mouth as opposed to being proactive in these areas. Nevertheless, these are very important marketplaces for us and thus our plan is to look at the best route to market in more detail going forward."
Specialised Covers' international presence and its domestic facilities are growing in line with its sales and future expectations. "We recently purchased the premises behind us and we are currently in the process of redeveloping this into a custom-made factory, which will be used solely for production," Gavin reveals. "This will merge into the current factory and result in the doubling of our workspace. By adding these 18,000 square feet of new production space we will be able to offer more capacity to our growing client base, and in turn tender for larger contracts.
"We have successfully secured £370,000 worth of funding from the Textile Growth programme, which was set up to provide grants for projects related to new or improved premises, plant, machinery, equipment, energy efficiency, workforce training, research and development, and product creation. That has also been very important to us in terms of facilitating the growth of the business and it will help to create 25 new jobs over the next year, bringing new people on-board at a very exciting time for us."
Specialised Covers Ltd
Products: Protective covering for cars, caravans and motorcycles