Stylish and sustainable
Having recently expanded its manufacturing facility, Spectra Packaging is regularly launching new, environmentally-friendly packaging solutions that have earned the company prestigious national recognition and increased business from overseas
Spectra Packaging rounded off the first decade of its existence with a spectacular performance in 2017, which saw the innovative packaging manufacturer exceed 30 per cent growth,
surpassing the company's predicted gain twice. The impressive result means that Spectra is firmly on the road to completing its goal to double in size by 2020. Located in Halesworth, Suffolk, the company specialises in producing a wide range of high-quality solutions for the toiletries, cosmetics, and personal care sectors, including versatile packaging in HDPE, glass-like containers in PET, recycled plastic packaging in both HDPE and PET, as well as a variety of closures.
Spectra's tenth anniversary was celebrated with a customer open day at the firm's manufacturing plant in May 2018 and was highlighted by the unveiling of the company's extended factory – a 24,000 square feet addition doubling Spectra's manufacturing space, bringing it up to 80,000 sq. ft. in total. The new site, with new machines, can produce approximately 130 million bottles and 30 million closures with room to grow by another 50 million before further building.
During the event, it was also announced that the company has already been given planning permission to expand further by another 24,000 square feet at its rural location, which is capable of supporting a total of 200,000 square feet of factory space.
Having set sustainability as a top priority in all of its operations, Spectra continuously looks at ways that could streamline its performance, mainly by trying to use less power to make each component, thanks to investing in state-of-the-art energy efficient machinery. For example, recycled materials were used for the construction of the new factory, whilst air source heat pumps, wildlife- friendly external lighting, and low energy sensor-operated internal lighting are also being utilised.
It is Spectra's actual production processes, however, that clearly shows how important it is for the business to employ environmentally friendly methods. In March 2018, the company launched its PCR10 initiative as part of the multiple on-going environmental campaigns it is currently engaged with. PCR10 is expected to come into full effect by the end of the year and will see Spectra add a minimum of ten per cent Post-Consumer Recycled (PCR) material to all future HDPE and PET products at no extra cost to either new or existing customers. It will also be available in levels up to 100 per cent if desired, and Spectra has made a commitment to source as much of its PCR plastic as possible from the UK, in order to minimise its carbon footprint. PCR plastics are usually made from single-use packaging, such as milk containers and drink bottles, which are first, collected and sorted through commercial and residential recycling programmes, and then ground, washed, dried, and then palletised to be used again.
"Because PCR reuses fossil fuel-based plastics, the recycling of these materials into new packaging does not require any further depletion of fossil fuels, which provides a closed loop packaging solution," Spectra's Sales Director, Jonathan Powell has commented. "When looking at sustainability options for plastic packaging, manufacturers typically leave it in the hands of the brand owners and retailers. At Spectra, we have decided to take the lead and shift the responsibility in a scheme designed to see as many of our customers as possible using more environmental materials," he pointed out. "Moving forward, our customers will need to actively opt out if they do not wish to have PCR plastics used in the manufacture of their packaging."
The set of green measures introduced by Spectra does not end with the PCR10 initiative by any means. The company offers sugar-based biopolymer packaging, too – using a truly recyclable material featuring the same chemical properties as conventional HDPE and PET. The business is also known to capture all of its Post-Industrial Recycled (PIR) waste so that none of it ends up in landfill sites. Reintroducing up to 30 per cent of used PIR plastics back into the manufacturing process, Spectra uses this waste to make new bottles whenever possible.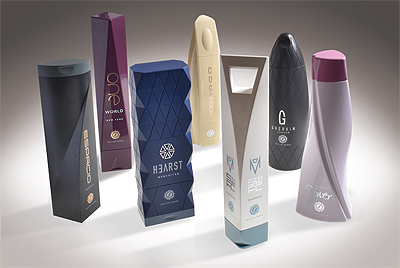 Ten years is not necessarily an incredibly long period in business, so the rapid development Spectra has demonstrated, was not left unnoticed by experts. The company was included on London Stock Exchange Group's '1000 Companies to Inspire Britain' list, which recognises the UK's fastest-growing SMEs. And why should Spectra not be praised, when you take into account that it started with just 12 staff, a handful of blow moulding machines, and a turnover of £250,000, and nowadays employs 150 people, operates from a purpose-built factory, and last year generated a £10.8 million turnover.
Another inspirational milestone for Spectra in 2017 concerns the business' incredible export growth that hit 32 per cent. The company's international presence is most tangibly felt in France, Germany, and Scandinavia, at the moment, and Spectra has promised to continue looking for and seizing opportunities abroad.
Last but not least, new product innovations would often come out of the Halesworth facility over the course of last year, and there is little doubt that their qualities have also played a significant role in Spectra being singled out by the LSEG. The manufacturer presented its new disc top closure at Packaging Innovations in Birmingham, in March, together with an innovative decoration offering, represented by a new closure top foil blocking. Similarly, Spectra premiered The Skyline Range – a collection of ground-breaking pack prototypes – at a London event in September.
Profiting from its clearly defined idea of how it is going to evolve in the next couple of years, Spectra possesses a serious business advantage Packagingthat will enable it to continuously take wise decisions and increase its presence across the packaging industry nationally and internationally.
Spectra Packaging
Products: Plastic packaging solutions