Focused intensity
SPI Lasers has continued to bring innovative fibre lasers to the market in 2018, having also taken care of future-proofing the business by expanding its manufacturing space
''With lasers being on the cutting-edge of technology, the pace of their development is rapid, to say the least," begins Mark Greenwood, CEO of SPI Lasers. Headquartered on the South Coast of England, in Southampton, one of the world's leading manufacturers of fibre lasers has enjoyed a positive year with considerable growth, investment for the future, and exciting product development.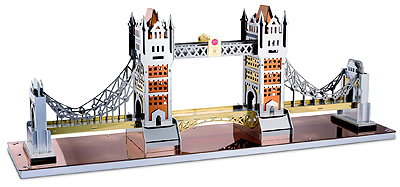 During 2018, SPI Lasers has introduced four new items to its product line – two under its redENERGY brand (200W Air Cooled and 200W pulsed) and two for the redPOWER brand (8kW and 2kW single mode). "We increased CW power to 8kW in multi-mode and 2kW in single-mode, in order to enhance our capability for oscillation welding. In addition, our newly-released 200W nanosecond laser has significantly increased battery foil cutting speeds. Last but not least, we have developed 'pierce detection' capability for our multi-kW CW products, using back-reflected light monitored within the laser to detect the pierce point. This allows fast initiation of cutting, thus speeding up manufacturing time in processes where multiple cuts are required," comments Mark.
Fierce competition and price pressures have proven to pose certain challenges for SPI Lasers over the past 12 months, but Mark reports that the business has remained stable, courtesy of its key accounts valuing the company's high-quality product and service offering. "A recent Customer Satisfaction survey discovered that more than 90 per cent of our customers have rated our products as 'high quality' or better, which is a clear sign that we place a strong emphasis on addressing our clients' needs accurately. This will remain a long-term commitment of ours, as we are willing to continue offering top-class products backed by market-leading levels of aftersales service and support," he adds.
SPI Lasers' products are used in a wide array of industrial manufacturing processes across the globe, including marking, welding, cutting, drilling, engraving, ablation, additive manufacturing, as well as cleaning. As a truly global business that exports 95 per cent of its solutions, the company has an insightful look at market demands and the direction the industry has taken in recent times. Mark discusses: "It is evident that there has been an increased demand for our products, when it comes to them being used in additive manufacturing, and this is happening on a global scale. Furthermore, the solar industry, especially in China, is also showing heightened interest in our lasers.
"The global buzzword at the moment, however, is e-mobility. It is an area that continues to gain traction, quickly becoming a major focus, as companies race to manufacture the next generation of efficient electric vehicles. Lasers play a critical part in this industry, being heavily involved in the manufacture of automotive batteries and infrastructure, and our goal is to ensure that our expertise is focused on this market."
Considerable infrastructure development has also been among the major highlights for SPI Lasers in 2018. The company expanded its facility in Southampton by 40,000 square feet, adding further office and manufacturing space to double its capacity and increase its overall site footprint to over 100,000 square feet. The construction took only six months to be completed and was opened officially in July at a grand ceremony. "Additionally, we have invested further in the UK through the purchase of a new facility in Rugby, which gave us access to an extra 80,000 square feet of manufacturing space," Mark reveals.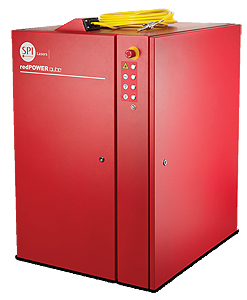 Having secured the Rugby site, SPI Lasers will now be able to enhance its ability to make components and assemble cabinets and cased products. Over the coming months, the newly-acquired manufacturing premises will be the subject of a multimillion pound refurbishment with the company intending on utilising the additional space to accelerate its vertical integration programmes and further optimise its manufacturing processes.
In parallel, the investment in expanding the business' Southampton plant will allow SPI Lasers to initially focus on doubling its pulsed production capacity, so that it can meet growing global demand. Purpose-built to integrate some of the very latest manufacturing technologies, the new state-of-the-art facility will ensure the consistency in the products' quality. The development of the two sites also underlines the company's mission to harness the very best of British engineering and innovation excellence, making sure that not only does it apply lean manufacturing techniques and processes in building its products, but also aims to attract the most skilled engineers and technicians to work on them.
Due to the fact that a vast majority of SPI Lasers' key customers are located in China, and more specifically, in Shenzhen, it was just natural for the manufacturer to open a new applications service and sales centre in the southeastern city. The facility is fully equipped with both 2kW SM and 6kW CW MM laser sources, with scanner and fixed head beam delivery options, as well as a full suite of pulsed lasers to be used on three independent scanner-based workstations. It also has a metallographic preparation area, welding quality evaluation tools, and an optical microscopy suite, suitable for completing a broad range of customer cases and investigations.
Mark talks about the strategic importance of the move: "Being able to support our clients locally should bring tremendous benefit for us. We believe that we will be capable of markedly increasing sales in this part of the world, whilst forging the customer relations we have already established in the region. I should also mention that in 2018, we opened another service centre – in Chicago, in order to stay close to both our North and South American customers."
Based in Wauconda, Illinois, the facility complements the company's existing sales and applications centre in Santa Clara, California. It has been equipped with all the tools needed to service the full range of SPI Lasers products, also including a splicing capability to enable replacement of laser modules and beam delivery cables. The facility also offers a full electronic test diagnostic and recalibration capability, as well as local spares holding.
"Process monitoring, particularly with regards to welding and additive manufacturing, is a key area of interest to us, so we are currently evaluating the 'pierce detection' feature and examining the ways in which it can be used for other applications. This will be a major topic for us in 2019. The new year will also see the launch of a new product called VariMode. It will give customers the ability to change the beam characteristics and enhance processing capability," Mark gives us a glimpse of what the coming 12 months might be holding in store for SPI Lasers.
"Together with this, we will remain focused on increasing CW power, providing high-quality, reliable laser sources. In fact, we have just sold our first 10kW laser, the demand for which is driven by an ever-increasing global appetite for enhanced productivity through higher power lasers. Speaking of SPI Lasers' long-term strategy, we aspire to be a profitable and innovative global leader in the development and lean manufacture of fibre lasers by listening to and meeting (and even exceeding) customer expectations," he concludes.
SPI Lasers
Products: Fibre lasers