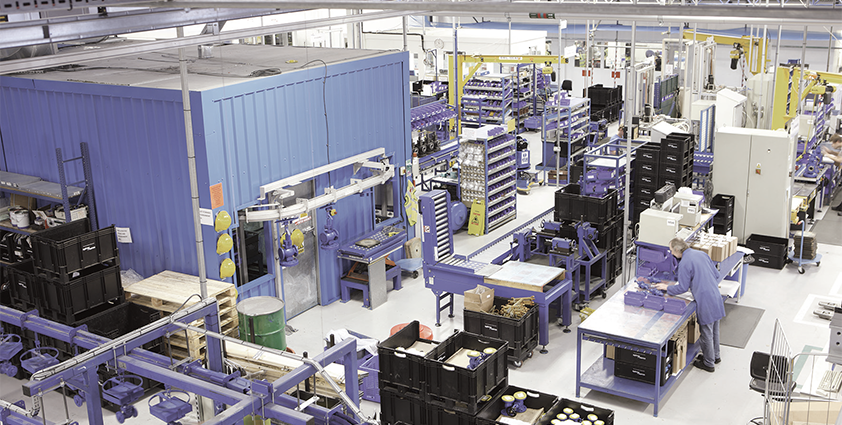 Spirax-Sarco Engineering plc
Spirax-Sarco, on the road to a sustainable, inclusive and successful future
Spirax-Sarco Engineering plc is pioneering the manufacturing industry with cleaner, safer and more sustainable solutions to secure a greener future
In the space of a year, Spirax-Sarco Engineering plc (Spirax-Sarco) has taken on some impressive ventures. During a time when the manufacturing industry has been fraught with challenges, the team responded to the increased demand for its products and solutions with determination and dedication. "We have helped our customers and communities fight the global pandemic, developed new technologies to advance industrial sustainability, created a roadmap for our own Net Zero future and we've looked after our people, as well as the planet," begins the Manufacturing and Supply General Manager, Greg Godfrey-Williams. We learn from him how his company's ability to navigate the difficulties of the last 12 months demonstrates how Spirax- Sarco is working to help create a safer, more efficient and sustainable world.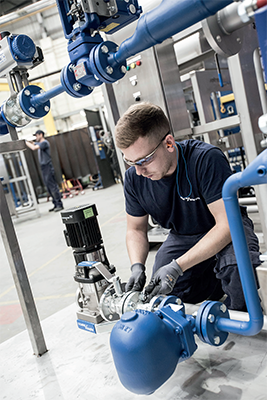 The company is a multi-national industrial engineering Group with expertise in the control and management of steam, electric thermal solutions, peristaltic pumping and associated fluid path technologies, which play an essential role in critical industrial processes. With customers in 134 countries, and a diverse range of industries to service, it offers engineered solutions that sit behind the production of many items used on a daily basis.
However, one of its specialties lies in steam, and this is where its innovation and capabilities shine. This clean, natural technology is used every day in a variety of industrial applications, especially in the pharmaceutical, healthcare, and food and beverage sectors. "Our products and solutions are all about delivering clean steam to the places where it is needed – such as parts and components, food, tablets, and sterilization for example.
"We believe steam is a great medium. We're keen to promote steam and its uses and to that end, we are running a campaign called Natural Technology. This highlights the use and potential of steam, and it's really driving our sustainability efforts forward," Greg highlights.
"We supported investments to deliver our Net Zero targets, through the decarbonization of the steam specialties' manufacturing facility in Cheltenham, as well as continuing to invest in the development of products and solutions to help our customers decarbonize their industrial processes," he says. In addition, Greg notes that the business's Board also approved the acquisition of Cotopaxi, a digitally-enabled global energy consulting and optimization company, which was subsequently completed in January 2022, and will help accelerate the implementation of the Group's digital strategy.
Not only has the business been hard at work refining its in-house capabilities, but it has also been involved in extensive social responsibility efforts. According to Greg, these accomplishments would not be possible without employees' significant contribution. Particularly during the pandemic, Spirax-Sarco's team pulled together to meet customer needs, and worked closely with its supply chain partners to mitigate a challenging environment. "This has been especially evident in the way our teams have embraced our volunteering and community-based initiatives with over 11,000 volunteering hours recorded in 2021. These hours, taken together with financial support, resulted in close to one million pounds being donated to good causes."
Community contributions
Greg then draws our attention to the numerous ways in which the company has taken its passion for people one step further and invested in its community. "A story I'd like to share concerns our donation of defibrillators. One of our employees saw a televised cardiac arrest happen at a football match in 2021. We subsequently launched CPR and defibrillator training for every employee in Cheltenham. Following this, we embarked on a campaign to raise awareness across businesses, in the home and in our community, and joined forces with local charity 'public hearts foundation'. We then donated 11 defibrillators and cabinets to the community for public installation and use.
"Furthermore, we leveraged and campaigned with local councils to allow these to be placed in public areas with a high footfall. Finally, we invested in new defibrillators in our UK manufacturing sites, and located them so that no one around here is more than 100 meters away from one of these lifesaving devices, and we also made two more of our own defibrillators available to public access, while donating old, usable defibrillators to schools, and Scout clubs, for example. So, we're not just about manufacturing and engineering, but we are also incredibly passionate about our community," he shares.
"Our colleagues have been the most important asset for our business. You can have an army of infrastructure and state-of-the-art equipment, but it's the people that really make it work, and we continue to invest every day in our people for a better tomorrow. These key investments are essential for us to try attract new talent, and also for retaining existing talent to strengthen their skills and knowledge for future growth."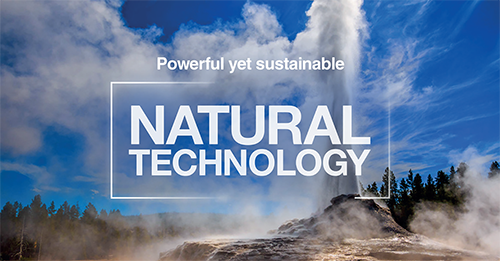 One Planet initiative
Apprenticeships, graduate schemes, leadership development programs at all levels, an in-house academy, qualifications and progression are all ways in which the company is helping to refine the skills of its team. Cooperating with schools and universities, working with and sponsoring STEM, encouraging women in engineering, and working with the Cheltenham Science Festival are additional steps it is taking to welcome new generations into the manufacturing sector.
Our conversation then shifts gears towards sustainability, which is an issue that Greg and his team are staunchly advocating for across the manufacturing industry. Spirax-Sarco has implemented a range of measures to get the company on the road to Net Zero, and one such example he shares with us is through its One Planet initiative. "Because we only have one planet, we're doing everything we can to preserve the earth's natural resources. We're continuously investing in products and solutions to help our customers meet their own sustainability objectives. This will be through reducing our carbon emissions and using energy more efficiently. We estimate our solutions sold in 2021 will save our customers 18.2 million tons of CO2 annually, which is the equivalent of 8.8 million less cars on our roads. Our One Planet strategy sets out our commitment to sustainability, as well as our roadmap to building a more sustainable future.
"Within the strategy, we have set ourselves some stretching targets to deliver climate and environmental action, customer sustainability, resilient supply chains and stronger communities. This includes achieving Net Zero in scope one and two greenhouse gas emissions by 2030, and Net Zero in scope three emissions by 2050. We have a clear roadmap to achieve those goals, which includes sourcing or self-generating 100 percent of our electricity from renewable sources and converting our vehicle fleet to electric vehicles," he says.
Tying in with this, Spirax-Sarco looks closely at modern possibilities to ensure its products are of the highest quality and reliability. "Many of our products are built around energy and efficiency savings for customers, and being able to demonstrate those savings is important. Both existing and new products take that one step further through the implementation of the solutions that we provide, depending on the customer's needs," Greg says.
As a global business, Spirax-Sarco's success has allowed it to increase its international footprint as well. "We have facilities strategically placed all around the world, and we continue to invest in new plants and equipment. This covers all the equipment being digitally enabled enabling growth, greater flexibility, improved efficiency, and simultaneously lower our carbon footprint. For example, for every three old machines we retire, we only have to replace them with two that have more capacity but use less energy," he highlights.
It is clear that Spirax-Sarco has a long-standing history of excellent performance. Our conversation draws to a close on the topic of the future, for which Greg is excited. "If I think about our long-term goals, I believe they will include the continuation of our growth and shareholder value, customer support and focus, and outperforming industrial production rates. Above that, we want to remain in the top 50 of FTSE100, and progress on our journey towards our Net Zero targets through our One Planet strategy and Natural Technology. This is what will ensure that we remain more efficient, safer than ever before," he concludes.
Spirax-Sarco Engineering plc
www.spiraxsarco.com
Services: Steam technology solutions