Springfarm Architectural Mouldings Limited
An ambitious vision
SAM manufactures an extensive number of MDF internal and external mouldings available in a variety of finishes
Springfarm Architectural Mouldings Limited (SAM) was established in 1990 in Antrim, Northern Ireland as a family run business, and to this day it remains a family owned and operated concern. SAM puts its success down to its people whom it has remained highly committed to. While market conditions have been volatile over the last ten years, SAM has continued to invest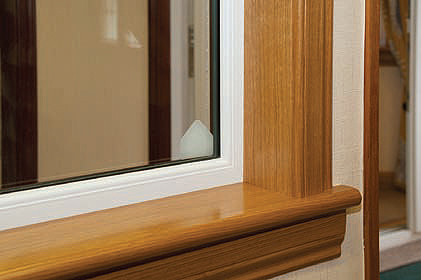 in its staff, invested into another factory and continued developing innovative new products. The workforce increased from 90 to 180 from 2013-2016.
SAM products are manufactured to the individual requirements of the customer to deliver a comprehensive range of high quality MDF internal mouldings. The company supplies a number of products to large merchants in both the construction and DIY sectors including an extensive range of MDF skirting and architrave designs, a bespoke service for moisture resistant MDF door linings and casings for different door sizes, stair kits and accessories, standard grade MDF kitchen mouldings including pelmets, cornices and multi-purpose mouldings, standard grade MDF picture frame mouldings to meet bespoke requirements and an extensive number of SAM Zero and SAM Wrap MDF profiles. SAM Zero is an innovative UV gloss finish that eliminates the need for on-site painting after installation. "Our customers want to tackle time management issues effectively and don't want to hand paint finishes themselves. Our products take some of the hard work out of construction and DIY," says Richard Holmes, Managing Director of Springfarm Architectural Mouldings. SAM Wrap is a cost-effective alternative to traditional wood mouldings with the added benefit of negating knots, twisting and warping.
Select Timber consolidation
MTE last featured SAM in June 2016. Since then the company has developed an ambitious business strategy called 'Vision 2020,' to generate a 100 per cent turnover within five years. As part of this strategy SAM announced that it acquired a Spalding based company called Select Timber Products in December 2016. Select Timber has been supplying quality interior mouldings products to the construction industry since 1989. All 25 employees from Select Timber have remained in their roles, bringing the headcount at SAM to more than 200. Paul Lavery, Commercial Director at SAM and Managing Director at Select Timber, said at the time of the acquisition: "The past two years have been a particularly exciting time for SAM as we have doubled in size. We are keen to build on this momentum and we are looking ahead to the next five years with a focused and goal orientated strategy in place." SAM predicts the deal will increase turnover by 20 per cent. Paul continued: "In line with our strategy the addition of Select Timber to the SAM family will enable us to continue as market leader and maintain the increasing demand for our unrivalled range of standard and value-added mouldings."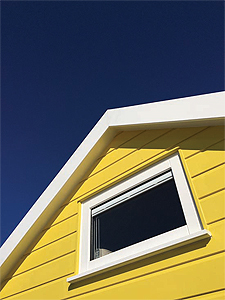 Select Timber is located in the southeast of England, in an area that SAM identifies as a driving force for the UK economy. It is also a hub of activity for the construction sector and in a key area for the exporting side of the business. "The presence of a manufacturing and distribution facility in the heart of England provides us with a fantastic opportunity to enhance the SAM product and service offer," Paul later explained in the company's press release.
The next generation
To drive the company forward as part of pioneering excellence SAM Trimax has been manufactured using Medite Triyoca Extreme, which is a revolutionary and groundbreaking panel product, that creates a durable fiberboard range with unlimited possibilities in external projects such as cladding, cladding systems, fascias, soffits and window components. Benefits includes a 50 years warranty on core materials, ten years paint warranty, dimensional stability, lower maintenance costs, ultimate durability and fungal resistance for the outdoors. Over the next 12 months SAM plans to focus on marketing and manufacturing the product for the construction business.
"It's a very exciting time for us. A lot of companies are apprehensive due to Brexit, but for us we're predicting good news. The UK government is planning to spend £7 billion on an affordable housing programme to meet the diverse needs of homebuyers, including firsttime buyers. Housing providers are applying for part of the funds and we are watching the news very closely," explains Richard. "Modular housing or prefabricated housing is also something that buyers are beginning to consider. Both of these markets are ideal for SAM Trimax and our other products."
Springfarm Architectural Mouldings Limited
Products: Leading manufacturer of MDF architectural mouldings for both the construction and DIY industries