A hot prospect
With a wealth of experience in partnering businesses at the very highest levels in a variety of industries, SS Tube Technology can provide a complete design, development and manufacture service to meet all of its customers' requirements
SS Tube Technology is an innovative, dynamic, and ambitious company. The business has made great developments recently, building on its brilliant record of providing thin wall tubular structures and precision fabrications, as well as thermal insulation products. It has also embarked on new technologies, and is making preparations to be a supplier for the burgeoning nuclear industry.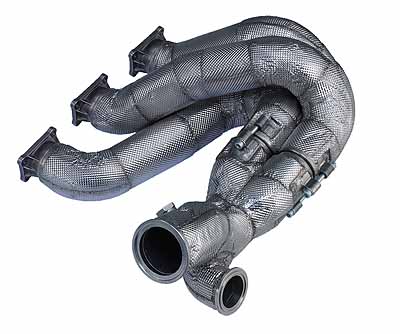 Managing director Daniel Chilcott provided an overview of the business: "SS Tube Technology is an engineering-led, precision fabrication, thermal management business – we design and manufacture assemblies for high end advanced and demanding industries. There are a number of areas that require our services – high performance automotive, aerospace, energy industry, defence – we provide for industries that are looking for parts to use within harsh environments. This in turn means we tend to work with quite challenging materials, such as exotic alloys that can deal with high temperatures." Daniel continued on from this to elaborate on how the business has progressed recently: "In the last three years we have doubled the size of the business from about 2.8 million to about six million, and from about 25 staff to around 70. From here we are looking to continue our diversification, as well as adding new and novel processes, combined with technologies, which will allow us to offer more added value and problem solving solutions to our customers."
There have been several major highlights for SS Tube Technology recently, and Daniel discussed the company's ceramic matrix composite development: "In our thermal management side of the business, we have a lot of metallic based insulation and head shield products. What we recognised was that in order to carry on innovating and developing – we needed to look for lighter weight, improved thermally, and better-packaged products. An epoxy composite only has a temperature limit of 50 degrees centigrade, or you could go for more exotic resins that might take you to around 300 degrees. However, many parts we produce are operated in environments of between 700 to 1000 degrees centigrade. In order to develop this new method we set out on a programme to develop our own ceramic matrix composite – this was an 18-month short research project. At the end of the project we gained a recipe for two different materials, and one of the materials is called CeramicLite® – which is a registered trademark name and that material is capable of operating at about 500 degrees centigrade. We also have an even higher performing material called CeramicLite® Ultra capable of operating the 1000 degrees centigrade.
We are now marketing this, engaging with customers, and we are now being getting commissioned for pieces of work."
The second major development that SS Tube Technology has made is related to the company positioning itself to supply future nuclear projects in the UK. In order to do this the business embarked on the Fit For Nuclear programme – it is a unique service to help UK manufacturing companies get ready to bid for work in the civil nuclear supply chain. The process, and what it means for the company, was discussed by Daniel: "We recognised that with new nuclear builds on the horizon, and that this offered great opportunity for the business with our precision fabric components, in order to try and support that industry. There is not a huge supply chain in existence in the country anymore – so we worked with Nuclear AMRC (Advanced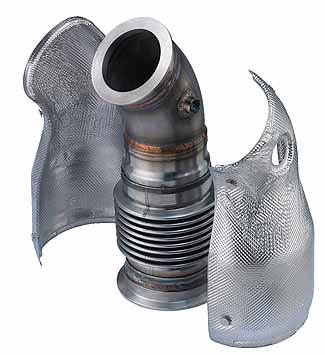 Manufacturing Research Centre) in Rotherham, and we went through their programme called Fit For Nuclear. This was a business wide programme, that looks at all areas of the business, and involves the development of the business, working on elements of quality to people development to risk mitigation to business development. At the end of this programme the Nuclear AMRC awarded us with Fit For Nuclear status. This has enabled us to have conversations with those in the nuclear industry more easily."
These developments are indicative of the company's ambition and values, and Daniel highlighted what the fundamental strengths were of SS Tube Technology: "Our problem solving approach gives us a competitive edge in the market, we like to take and understand what our customers are trying to achieve. Then we enjoy looking at how we will go about solving that technical, commercial, or scheduling challenge that they might have. Also, the fact that we are a company with a can-do attitude, we have a motor sport response time and agile approach, but combined with an aerospace level of quality. I think those two elements really allow us to come up with new novel approaches, new technology, new processes, and implement those in a very efficient and effective way."
The Cally Robson award that SS Tube Technology won was due to its overall strengths, and this vindicated the company's success so far, and is a positive indication for the coming years. The business will further continue its policy of diversification, making big pushes into new areas and industries. Due to all these factors, as well as the new technology and nuclear preparations that the company has pursued, it is in the ideal position to take what is already a successful company to even greater extents.
SS Tube Technology
Services: Design and manufacture of bespoke, advanced tubular structures, precision fabrications and thermal management systems for advanced industries