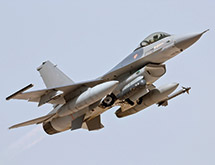 S.S. White Technologies designs, engineers, manufactures and tests a wide variety of flexible shaft products for the aerospace, medical, automotive and industrial markets around the globe. Almost all of the commercial and military aircraft platforms in the air today (except Russian) and more than one-half of vehicles manufactured in the United States rely on S.S. White Technologies' flexible shaft products, the company says. It has manufacturing facilities in the United States, the United Kingdom and India.
S.S. White Aerospace says it has a long history of developing flexible shaft products for aircraft. Beginning in 1917, the company produced the first tachometer cables ever made for flight. It continued to grow with the aerospace industry, moving into flap, rudder and aileron trim control systems that it designed and produced for aircraft during World War II.
Recently, the company expanded its CNC machining capabilities for aerospace components used in flexible shaft assemblies. This has opened up a new market in manufacturing tight-tolerance, high-quality CNC-machined parts for Tier 1 and Tier 2 OEMs. In addition to its machining capabilities in New Jersey, President Rahul Shukla has worked hard to develop a very westernized culture at the company's new facility in Gujarat, India, that is focused on quality. S.S. White provides sales and engineering support locally in North America and Europe along with the low-cost regional price advantages of India, the company says.
S.S. White Aerospace says it is constantly trying to improve the overall experience for its customers. "We speak the language of the aerospace industry," the company says. "Having long experience gives us expert knowledge of the issues associated with using flexible shafts in aerospace applications and how to successfully address them."
Flexible Shaft Advantages
A flexible shaft transmits rotary motion much like a solid steel shaft, but it can be routed over, under and around obstacles that would make using a solid shaft impractical. A flexible shaft assembly consists of a rotating shaft – sometimes called a core – with end fittings for attachment to the driving and driven mating parts. A protective outer casing is used when necessary. This casing has its own fittings, called ferrules, which keep it stationary during use.
A flexible shaft is a highly effective means of transmitting rotary motion and is more efficient than universal joints, gears, sprockets and chains, or belts and pulleys, the company says. A flexible shaft typically is lower in cost than these other devices and offers the added benefit of compensating for misalignments in a system that can greatly reduce cost and assembly time, the company says.
S.S. White has a proprietary computer modeling program called Perflexion that is used to optimize flexible shaft design. This program allows design engineers to fully model the behavioral characteristics of the wire bundles within the shaft core and arrive at a product that provides bending flexibility and torsional strength while allowing minimal torsional deflection. The company says such a core has a 30 percent improvement above accepted industry standards.
Perflexion is used to develop all the company's flexible shafts for aerospace applications. Also proprietary is Flexcellent, a permanent lubrication system used to increase flexible shaft endurance life and reduce maintenance costs.
Manufacturing Capabilities
Much of the manufacturing equipment that S.S. White uses its employees designed and built. To match its manufacturing capabilities to its Perflexion-driven design expertise, S.S. White says it created sophisticated winding machines that could precisely control all the design parameters needed to create consistent, high-performance flexible shafts.
Most of these key parameters were developed and defined by S.S. White's engineers. "Utilizing 100-plus years of flexible shaft experience, S.S. White has today designed and built the most precise, state-of-the-art, flexible shaft winding equipment in the world," the company says.
Critical flexible shaft applications – such as thrust reversers and flap and slat actuators – require careful testing to ensure that they meet the design parameters of the application. S.S. White can perform endurance and fatigue testing under simulated application conditions of torque, routing, speed and additional conditions.
"We employ sophisticated computer-controlled assembly equipment to ensure consistent performance of the final product," the company says. "We utilize the best hydraulic radial presses available for attaching our fittings and ferrules to the flexible shaft assembly. Our workforce is highly experienced and trained in making aerospace assemblies."
Most of the machined components that go into S.S. White Aerospace's assemblies are manufactured by the company on its 32 CNC machines, including CNC lathes, Swiss screw, EDM and milling machines.
Aerospace assemblies typically are shipped in a straight condition to prevent them taking any type of "set" or "memory" while being stored. S.S. White has the machinery to extrude, braid and wind metal liners for the casings in which its flexible shafts rotate.
The company says its technical teams consistently go above and beyond to help its customers tackle their most challenging jobs. "We pride ourselves on our responsiveness to our customers' needs," it says. "We will do whatever it takes to make sure our customers are satisfied."