For your comfort
Star Tissue is a company based in Lancashire that specialises in hygiene paper products for a range of toilet paper brands including Evotex and Softelle
Star Tissue has been growing since Jan 2017. The company specialises in hygiene paper products such as toilet tissue, hand towels and facial tissues as well as supplying brands such as Evotex, Softelle and Ecoroll. It is currently in the process of expanding its production facility in Lancashire by an additional 30,000 square feet and was one of the companies included in the 1000 Companies to Inspire Europe awards. This is given by the London Stock Exchange and recognises 1000 small and medium-sized businesses that have shown an impressive amount of growth in the past year, indicating that Star Tissue is a company that will be worth watching over the coming years.
The award is a particular source of pride for Managing Director Khalid Saifullah: "It was a shock but it was an accolade, the whole team at Star Tissue has worked incredibly hard over the year as a company we have been growing but managing a company throughout Europe requires a lot of commitment. Winning an award like this makes it worthwhile and gives everyone the motivation to work harder and continue developing," he explains.
Expansion
Star Tissue is literally building on this success with the expansion of its current facilities and Khalid believes this is crucial when it comes to improving the business: "We are always keen on having state-of-the-art facilities, we have continued our investment in making sure we have the latest technology in manufacturing paper products. This new facility will be making 800 toilet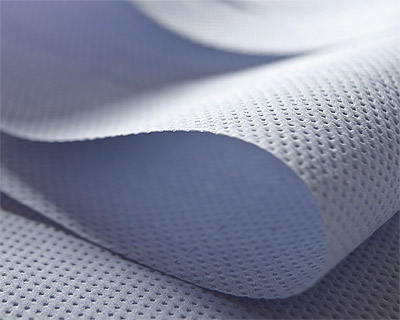 rolls per minute but it will also be fully automated from beginning to end," he illustrates.
As well as increasing the output Khalid also feels that this new process will allow Star Tissue to expand its reach: "The demand for our products is growing rapidly and with this consolidation we will be able to export and tap into new markets. We doubled our sales in Northern Ireland, Northern Europe is a new area that we haven't really engaged with, but its our production capacity that is restricting us so when we open that up we will be able to offer our products further afield," he elaborates.
Another development that Khalid is looking into is marketing Star Tissue as a brand: "We have never done any marketing prior to 2017, our sales have mostly grown through word of mouth. This is the first year we have developed a marketing plan so we have been promoting ourselves through trade journals and key magazines. We will also be increasing the emphasis on quality packaging and providing more support for our customers so that they can promote the brand through their own network and customers," he outlines.
Developments
This year Star Tissue is launching two new products, Cleanall and Divotex: "Cleanall is a large kitchen towel as most standard towels last a couple of days and they are gone, due to the fact they are only about 20 metres of paper. So we developed a product that was simpler on packaging. We achieve this by packaging six larger rolls together to save on costs, allowing us to get 40 metres on the roll. Cleanall has worked well in the professional sector as you do not need to need to change the roll as often. The other product we have developed is Divotex towel roll, similar to what you get in petrol stations but in a dispenser so you get more paper. The paper creates air pockets so it is cleaner and more hygienic, you can put a roll in for a whole day and leave it there!" he beams. He also believes that this can mean that the companies that use these products can improve their productivity: "With Cleanall and Divotex you get better usage, less packaging, fewer changeovers and this means people can work in a more effective way," he enthuses.
While changing the kitchen roll may seem like a little thing it makes sense that it could make a big difference – if people have to replace kitchen rolls this is time when someone is physically away from their desk and not working. In the case of the restaurant industry every second can count, especially during peak times so the less time spent replacing kitchen roll the better. Furthermore if you do not need to replace kitchen towel as often then people do not need to go out to get more and this means that person can focus on work, increasing company productivity. Any business can also benefit from the reduced cost of buying in bulk.
This drive toward increased productivity and saving time also applies to the long-term vision of the business: "We are developing a new management IT system so that everything is interlinked so that we get the machines talking to us and to our customers. In our business we like to be ahead of the curve so we know where the industry is going. We will continue to invest in automation and further establish marketing partnerships with our customers across Northern Europe," Khalid explains.
It will be fascinating to see where Star Tissue goes from here – on the one hand Khalid is clearly keen to share the benefits of its products with potential clients but at the same time looking to further spread the word about the company itself and developing its technology in order to facilitate the growth it wishes to achieve. In short while the products may be soft and absorbent if all goes to plan Star Tissue will be going from strength to strength.
Star Tissue
Products: Hygienic paper products manufacturer