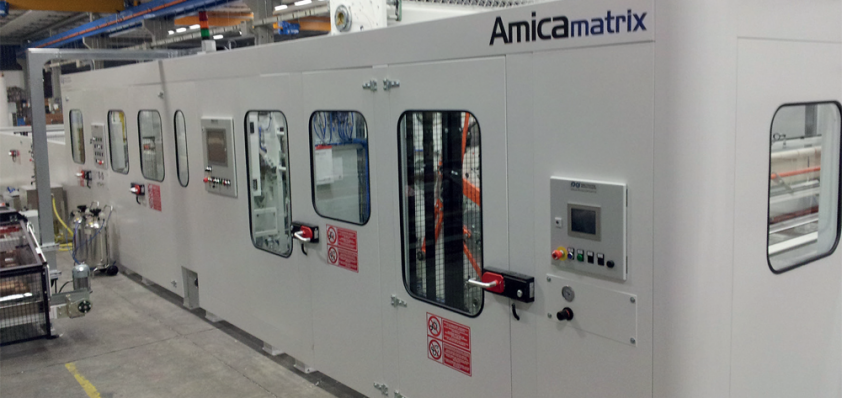 Making paper
Already offering hygiene paper products that are manufactured to the highest quality standards, Star Tissue's ambitious investment plans include warehouse expansions and new technology
When the late Allah Ditta started to sell toilet rolls to market traders, little did he know that his efforts would lead to the creation of a major UK manufacturer. Now run by his sons, Abid Ditta, Sajid Saifullah, and Khalid Saifullah, Star Tissue has evolved into one of the UK's leading independent manufacturers of hygiene paper products.
"My brothers set up Star Tissue in 2003 and we have been developing ever since that point," began Managing Director Khalid Saifullah. "This year we were included in the Sunday Times FastTrack 100 list as one of the fastest growing and
most profitable companies in the UK in this sector, which goes some way to illustrating how well the company has flourished since those early days."
It is impressive to consider that from those humble beginnings, Star Tissue now manufactures a wide range of household and away-from-home paper products at a custom-built production facility in Lancashire. These include domestic and luxury toilet tissue, dispenser toilet tissue, center feed rolls, hand towels, kitchen towels and facial tissues to name a few. What connects all these products is that they are manufactured to the highest standard of quality, and supported by extremely high levels of customer service.
"We built our business by building relationships, so we work very closely with our customers, making sure they get their products as quickly as possible and at a competitive rate so they keep coming back," agreed Khalid. "We like to help our customers grow by providing them with the products and services that they need, when they need them. Equally, we build relationships with our suppliers, so it's not really just about selling products to customers – it is also making sure that we have a good source of supply, with the right grades of material, to ensure the quality of that product is always consistent and is of the highest grade."
Sterling reputation
This approach enables Star Tissue's clients to trust in their products, and be confident that they are of superior quality to the competition. "As a company, we are very focused on our output, we understand our customers and we have built our products and services around their needs. We keep in touch regularly, so we are not just there to sell them paper products – we are there to help them build their businesses. Many of our customers have grown as fast as we have and the bigger they grow the more they buy and the better we do!"
Thanks to the adoption of this continuous improvement mind set, Star Tissue has garnered a sterling reputation in the market, and this extends from its products and services, to its own internal workplace culture. "People are another key factor, and I think as a family business – we are still run by three brothers – it is crucial that we create a family atmosphere and our staff fits into that ethos. So, we have got a very good team here, who all take a lot of pride in what they do, they feel a part of the business and they have a good strong stake in it. Everybody wants to do the best that they can for the company and that is obvious in all our activities – how we work, what we produce and how we deal with other people."
Focus on sustainability
Meeting the needs of its customers as well as making sure it is ahead of the curve in production capabilities requires Star Tissue to make continuous investments in the latest technology, and as Khalid explained, this means it can consistently produce better and faster, every time. "This also results in our lead times being reduced and our production capacity increasing too, and that means we can make more to sell to more people, and again increase our service levels to customers," he said, before going on to give an example of how the money is spent. "This year alone we are investing £5m, so we have just completed one new warehouse, and we are in the process of completing the second one, in about four to six weeks' time [at time of writing]. This will give us an additional 60,000 square feet of capacity, which enables us to manufacture and then hold stock for customers, which brings us back to our focus on customer service."
Further developments are underway on the factory floor too, as more space is created for a new production line. "This is being installed in August, and will feature some of the latest available technologies in producing hygiene paper products," Khalid stated. "This is a very large investment and we have been working with the machine manufacturers in Serbia and Italy for two years. That relationship is so strong that it actually led to the Italian company purchasing the Serbian company so they are now working as one business. We have been analyzing every aspect of the machine with them, from unwinding the paper, to making the toilet rolls, to packaging them and palletizing them.
"That machine will allow us to make 800 toilet rolls a minute more than what we do already, so it is adding to our capacity by about 30 per cent. It also offers some innovative packaging opportunities, including going plastic free, so we can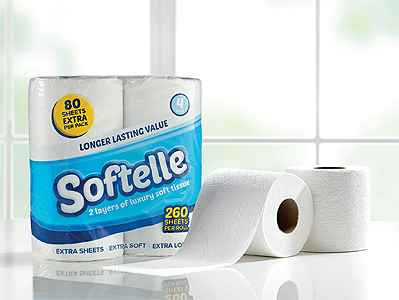 offer more environmentally sustainable packaging for our customers who require that."
In fact, sustainability in general is on the radar for Star Tissue, and the business is looking at how to reduce its carbon footprint. "We are looking at how we can make products more compact, with more paper, as they will require less transport, and less packaging overall. Our customers are pushing us in that direction and the market is moving that way too, so it is then our responsibility to meet those requirements," Khalid noted.
As the UK makes its way out of the extreme lockdowns caused by the coronavirus pandemic, it wasn't that long ago that the panic buying of toilet roll and other hygiene products gripped the nation and Khalid admitted that did bring a surge of enquiries to Star Tissue. "We already had full order books but we were in high demand and had to put people off so we could focus on our day-to-day operation," he said. "But as the lockdown took effect and many of the sectors where our products are used closed, that did have an impact on us and our production. Unfortunately, it's not something we have control over, so until those sectors come back we are making sure to use this time effectively.
"We're pushing ahead with the investments mentioned previously, and we are usually running at such a fast pace that we don't have the opportunity to undertake some of these actions. We are doing them now, whilst things are quiet, so that we will be much better placed, and much stronger when things get back to normal again. We will have our new production capability, as well as existing production equipment that is being upgraded and renovated. We like it to be busy, but these tasks are important and we want to be taking full advantage of this time so that we can be ready for what comes next."
Future vision
That could be a surge in demand – as Khalid pointed out, as schools, offices and businesses reopen there will likely be a higher requirement for cleaning, as well as hand washing and drying. "We expect the usage of our products to go up in general, but we will likely also see certain sectors decline as people work from home. There could be some new requirements for specific products, which we are looking at, but I can't really say what they are yet!
"We had already formulated the plans for our new production machine before we even knew what the pandemic would mean, and with this new line we will be able to undertake some activities that not many others can do, and we will be able to test the market a little bit and then fast track some of those products if the demand allows it. I think that we are well placed to benefit from any increase in demand once everything is back to normal."
From speaking to Khalid, one point that was abundantly clear was that Star Tissue never slows down or rests on its laurels – it is constantly looking for new ways to improve. "We do like to innovate as much as possible," confirmed Khalid. "We are already looking at further automation in our warehouse and logistics operation, so we can dispatch products to customers a lot faster. This includes automated guided vehicles for example, and shuttles, and supplying real time information to customers.
"We are looking at investing in technology that gives us access to more data, so that we can make decisions faster, too. We are investing in Industry 4.0 and Internet of Things solutions, looking at how we can get our machines communicating more effectively, and we want to maximize the potential for utilizing technology in the business to make it more efficient, more responsive and to be able to service our customers much better.
"Our vision is to be the best in our industry," he concluded, "and that means looking at our products and the most effective ways to manufacture them – combining the finest people with the most productive technologies available. If we mix that with our own flexibility, then we can continue to meet and exceed the diverse requirements of our valued customers – large or small."
Star Tissue
Products: Hygiene paper manufacturer
www.startissue.co.uk