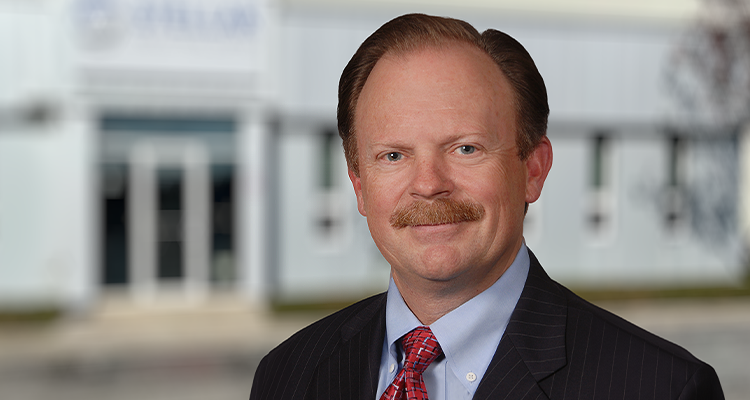 Stellar Industrial Supply is a prime example of well-executed ambition 
When I established Stellar Industrial Supply (Stellar) in 1988, I had a vast amount of ignorance about everything," laughs John Wiborg, President and CEO. "But as I sit here today, I can say, despite the constant learning and development that my career has engendered, there's one thing that has stayed true.  
"I've always wanted to be part of something good and a member of a team who is working towards something better and more productive for society. I knew straight away, from the early days, that if we could avoid making any company-killing mistakes that Stellar would thrive and we'd be able to gain significant market share in this fragmented industry."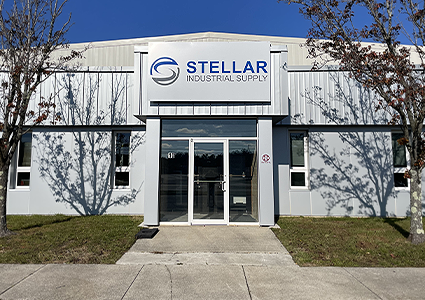 Over the last 35 years, Stellar has grown tremendously within the MRO marketplace. The company practices a steadfast approach to expansion, by leveraging its organic growth to develop a substantial acquisition pipeline. Between acquiring other enterprises and focusing on its supplier relationships, the business has collated an impressive selection of brands that includes 3M, Kimberly-Clark, SGS, Dynabrade, and Milwaukee. 
"We are engaged in the distribution of MRO, safety, and metalworking supplies to America's production industries," John continues, "and typically operate on a consultative selling basis. The way I see it, our job is to show our customers how they can improve their financial performance. So, we have an extremely robust documented cost savings program, and all of our staff know that that's our top priority. Last year alone, we logged around $18 million in customer approved cost savings.  
"In our world, it doesn't count unless the customer looks at the math and can clearly see the money that we've saved them, that's our value proposition. That's just what we do, we've got some 40,000 SKUs that we take out to machine and fabricating shops, as well as high-end manufacturing facilities for the aerospace, defense, medical, and automotive industries, among many others." 
Although John cites Stellar's primary objective as bringing the very best solutions to its customers, its second priority is to support its supply chain partners.  
Sense of purpose 
"We try to focus our spend as best we can, on our most important suppliers," John explains, "and because we bring them business, they bring it back to us, and we work together. On account of the large presence that we have with these businesses, we get a lot more of their focus than the others who don't exercise our partnering mentality.  
"Stellar is part of Affiliated Distributers (AD), which is the largest buying group in North America and serves 850 members with multiple verticals across three
countries. AD provides our industrial safety division with an outsized voice around its participating suppliers among many other capabilities. The web content for our items, for example, comes through a program that they developed and offer to members. There's an intrinsic virtue among AD suppliers to heavily invest in R&D to always secure the best solution for customers." 
People are at the top of John, and Stellar's, agenda. This is made blindingly apparent by his huge focus on culture, as his attitude towards external stakeholders is whole-heartedly reflected toward members of the company's workforce as well. 
"The company's culture is our sustainable competitive advantage," he states. "But culture, of course,  is great people plus something. I knew early on that I wanted to work with people, and I'm proud to say that we have a great team of long-term capable employees. This is something that we're constantly looking to grow, as when we acquire other companies, we always ensure that they will be a good fit for the Stellar fundamentals.  
"A few years ago, I heard a fellow consultant say, 'I aimed to build a company that I wanted to go into and work at every day.' This resonated deeply with me, because we all have to work, right? So, why force yourself into a life of drudgery somewhere that you hate to be. It's not all fun and games, but we spend a lot of time ensuring that our workplace is somewhere that our employees enjoy being a part of. A crucial factor in this is the sense of purpose that they take from knowing they are genuinely helping a good productive industry grow. It goes way beyond just selling stuff." 
As the conversation draws to a close, talk turns to the future: "We've doubled our revenue since 2019," John concludes, "so there's no doubt in my mind that we can double it again in the next five years. In terms of changes, I would like to see us implementing a far greater level of automation to reduce the laboriousness of the business. In supporting our customers, we have to process a huge number of transactions, which can get tricky to manage appropriately.  
"It's a bit of a buzzword now, but we've actually been playing around with AI since the pandemic, when we had an opportunity to reevaluate some of our practices. I want to use it to remove any drudgery from our employees' working lives, to give them a chance to self-actualize in their positions by doing more life-giving and joyful tasks. It's a win-win, as whilst we are becoming more financially efficient and serving our customers ever better, our people are going to feel that they're in a better place too."