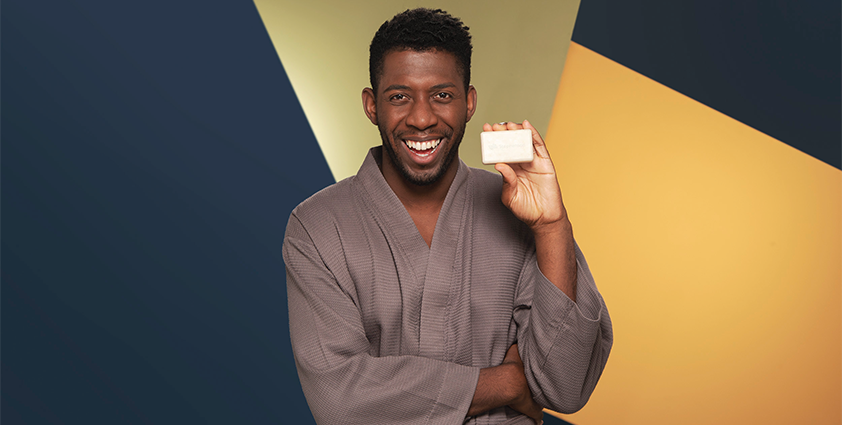 Solid format personal care made sustainably
For over a century, Stephenson has been producing innovative products for manufacturers worldwide
Based in Leeds, Stephenson is one of the UK's leading manufacturers of sustainable personal care products. With innovative ideas, expert teams, and great products, the company has continued to serve a diverse customer base for over 100 years. Today, Stephenson looks to expand its presence in the sustainable soap product category, with brand new product recipes and major brand partnerships.
The philosophy behind Stephenson has undergone a significant transformation over the last few years. As Chief Executive Officer, Jamie Bentley, states: "We are a longstanding business, which means we have a lot of knowledge, but also some very traditional values and ways of doing things. About three years ago we decided it was time to re-evaluate our culture, in order to really engage our people in the overall strategy of the business.
"I've always used this particular analogy to explain our change in direction: everyone views the business as a train set, they have their space, and they focus on making it as efficient as possible, but they are also closely connected to every other part of the track. It's really about showing people the role they play in the success of the company, and how important they are. We have a lot of very bright people working for us, people with a lot of respect for each other's time and abilities, and by emphasizing that connectedness we have built a real sense of team spirit. When Covid-19 hit, it really showed how effective our people are when they come together as a team."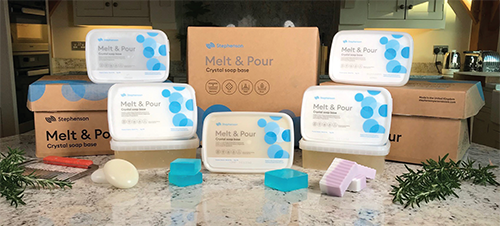 In order to successfully overhaul the company's working culture, Jamie and his team invested heavily in training and communication. "The company is made up of lots of different individuals with different capabilities; we have a lot of very young, bright and ambitious graduates working alongside much more experienced workers, and so the real challenge is getting people to work together as effectively as possible.
"We wanted the synergy between groups to come from the people themselves, rather than it being instructed, so we focused on structuring operations in such a way that clear communication would be organically fostered between different groups, and between individuals within the same department.
"The other element of our strategy was just being very transparent with everyone about our goals. We came up with a document called 'strategy on a page', (S.O.A.P) which essentially conveyed exactly what we wanted to achieve over the next couple of years. It really helped people feel involved, which meant that everyone was working toward a common goal. From there, we committed to ongoing transparency – we share all the important company data with our employees, including KPI's for every part of the train set.
"We also established two core principles. The first is profit; it is no secret that in order to be successful, a company needs to be profitable. The second principle is purpose beyond profit – we asked all of our employees to really think about the larger purpose behind what we do. A good example of this kind of thinking in action is our £20,000 investment in a new 3D printer; yes, it is useful, it supports profitability, but it also allows our people a lot of new opportunities to learn and be creative. We are still learning loads as a consequence of having that new piece of technology, which is a value in and of itself," Jamie reveals.
With a renewed sense of community, Stephenson was able to weather the storm of Covid-19. As Jamie details: "One of the major challenges we faced, particularly as a result of the pandemic, was the transition from working in the factory and offices to working primarily from home. The commercial, sales and administration teams all began working remotely, and everyone did a really fantastic job, in part due to the new company culture that we had established. We also had a lot of very hardworking people in our factory, who came in to produce essential goods all throughout the pandemic. Their presence helped maintain our visibility in the market more broadly, especially when it came to suppliers and customers.
"One of the more recent challenges we have faced is bringing the team back together after an extended period of working separately or remotely. People have gotten used to working from home, especially young graduates who haven't really known anything else, and so it was really important that we create an environment where everyone is happy under one roof. We know the value of incidental conversations, and general facetime with the team, so we worked hard to establish a hybrid model that worked for everyone."
For Stephenson, the pandemic highlighted the importance of collaborative working. As Jamie asserts: "In order to maintain our company culture, and support the needs of our people, we are trying to achieve a flexible working model. We do quite a lot of training across the different groups, and we have also appointed Lucy Bilbrough as our Director of Supply Chain and Continuous Improvement in order to oversee those efforts. She is a Master blackbelt in lean manufacturing, which means she is able to work with each and every employee, solving problems and offering general support where it's needed.
"One thing she is particularly good at is getting different departments to work together effectively. For example, one project might require input from a salesperson, an engineer and a factory operator. If we can get all of those different skill sets working together in harmony, then the problem is going to be solved a lot quicker. That's why we have such a strong focus on training and communication; we understand each other, and that makes our team incredibly valuable."
These changes have helped Stephenson become a forerunner in the sustainable personal care product category. With its revolutionary formula for a sustainable soap bar alternative, the company has partnered with numerous international brands, as well as dozens of small artisanal businesses. "We are currently working with some major cosmetics and personal hygiene brands to produce products that need less packaging. Sustainable products are on the rise globally, and so we have been focusing our energies on producing solid products that will produce less packaging waste; that includes things like shampoos and conditioners, as well as traditional soap bars. We have created a shampoo base soap that works really well, which is exciting for us because it's an ever-increasing market.
"Stephenson has been manufacturing soap for over 100 years, and it has evolved a lot during that time. We've gone from making washing wool and newsprint, which was actually one of the earliest sustainable products, to making soap for the rubber industry and numerous personal care products. All the time we have kept our technology centered around solid format goods, which makes us the ideal partner for companies that are now looking to produce solid-form, sustainable personal care products.
"In response to the rising popularity of sustainable personal care products , we have developed our technology even further, using a much more modern and high-performing surfactants to replace actual soap. We have also combined our efforts in manufacturing the shampoo bar with a sustainability drive that has helped reduce the amount of plastic packaging and shipping needed to distribute the item," Jamie comments.
These successes secure Stephenson's position as a world-leading innovator and manufacturer. As the effects of the pandemic linger, Jamie discusses the year ahead: "For the rest of 2022, we will really be focusing on managing the day-to-day. Inflation has been challenging for us as a business, because we have a lot of clients running smaller businesses, and it's really important that we find ways of managing that cost increase to limit the impact on them.
"We will also be investing heavily in innovation. We can support our business and the customer base by producing new products with fresh, new ideas that will allow all of us to flourish for years to come."
This spirit of innovation will no doubt take Stephenson a long way, as it continues to offer a sustainable, disruptive solution to brands across the world. "In the next three-to-five years, I would like to double the size of the business through innovation. We aren't looking to move to a different site, so it will be all about creative thinking, and generating capacity through strategic maneuvers, capable people, and investment in the latest technology.
"There are challenges at the moment, however, in line with industry trends, we anticipate that they will correct themselves in time. If you think about how much shampoo is sold around the world every day, we only need to produce a fraction of that to remain profitable, and make a real positive change to the sustainability of the industry as a whole. That potential is enormous, and it's very exciting," Jamie concludes.
Stephenson
www.stephensonpersonalcare.com
Services: Personal care product manufacturer