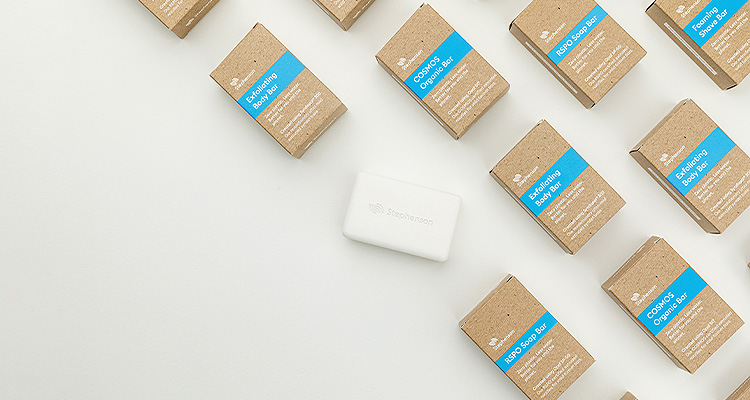 Stephenson is reducing plastic consumption, one soap bar at a time
Imagine your bathroom and consider all the personal care products you own. From shower gel and shampoo to shaving cream and moisturizer, they're probably all in plastic bottles. But what if we could ditch all that plastic, and use solid, plastic-free products instead?
Consumer expectations are higher than ever. They are looking at brands to lead the way for a more sustainable future. The last few years were challenging for brands and manufacturers from the scrutiny of 'greenwashing' claims damaging their brand reputation and sales. Some major personal care brands turned to Stephenson for help with more solid format personal care products to increase the sustainable credentials of their product portfolio.
This is not the first time the industrial chemical sector has massively shifted. Stephenson, a chemical supplier based in the UK, has been passionately eliminating plastics and addressing sustainable ingredient sourcing from consumer supply chains since the 1990s, with a new vision for a better future with solid format personal care for all. "Soap bars were once the key item in any bathroom, but their popularity declined as convenient liquid products emerged and traditional soap bars then became a premium product," begins Jamie Bentley, CEO of Stephenson. "There was still one problem though; while soap as a chemical is suitable for washing your hands and body, it was less suitable for gentle cleansing on face and hair."
Solid personal care items are becoming popular again. It is a favourable choice for younger consumers gravitating towards personalized solid shampoo and body bars, which are more sustainable, zero plastic and longer lasting. The challenge is, however, to make solid format products with the same performance benefits as liquid products.
"So, the gap we saw in the market all those years ago was to create a huge infrastructure to facilitate the production of solid format personal care items," he continues. "Our initial goal was to develop solid shampoo that worked as well as bottled versions; if you're going to make a huge environmental impact, the eco product needs to perform just as well, or even better, than the traditional bottled products."
New product development
Decades of research and innovation has paid off, and Stephenson's revolutionary Syndopal range of solid natural surfactants led to a spike of new solid format launches, from top indie brands to the most established brands in the market. Products range from shampoo bars and facial skincare bars to grooming bars and derma bars.
"We produce a 97 percent finished base, for our customers to create bespoke customized bars, by adding colour, fragrances or functional agents with their own design and branding," Jamie explains.
Although the success is clear, Stephenson has faced several challenges while developing its revolutionary range of solid personal care products.
The high costs of production was a significant issue, from buying expensive mild surfactants to the production costs of manufacturing. To address this issue, the company implemented several cost engineering tactics to decrease production costs. Jamie states: "By enhancing our manufacturing efficiencies and reformulating economies of scale, we successfully delivered a more affordable price point. In doing so, we have also transformed the ideology around solid format products, meaning they are no longer considered premium items."
Another challenge was related to slow sales of solid shampoos without accompanying conditioner bar. "Conditioner has an entirely different formulation to shampoo, as the surfactants used in shampoo wash everything, rather than staying on and conditioning hair.
With the growing interest in hair conditioner bars,  the company needed to invest further resources in the new product development, new machinery and patents.
"All our machines were geared towards shampoo, so we invested in specific machinery from a renowned Italian company to take the business from the investment-build stage to the development, innovation, and sales phase," adds Jamie. "It was two-to-three years in the making, but we successfully launched the first ever extruded conditioner, Syndopal SC 600-MB, in April 2023 and again, we have intellectual protection on this innovation."
He continues: "That leads me to one of my biggest learnings In business so far. Stephenson does not have the rapid scalability that our large global competitors do, but by designing niche, innovative and patented solutions, we can create our own scalability and build lasting partnerships with big corporations rather than compete with them."
Brands are under increased pressure to lead sustainably and offer accessible solutions for consumers. As plastic waste is the top-of-mind issue, and solid formats play a significant part of the solution for a more sustainable future.
Jamie expands: "Since we patented the concept, we've helped a lot of brands and FMCG companies launch solid format products, especially solid shampoo bars.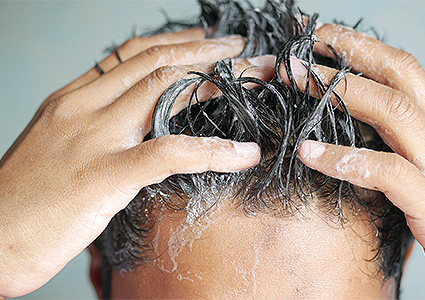 One of the biggest drivers for brands and manufacturers to adopt solid shampoo is that it provides longer lasting products without plastic packaging.
"Such large, global corporations have a vested interest in solid format personal care because they are the ones at the forefront of plastic consumption," he continues. "Also, the possible implementation of a plastic tax would be financially detrimental to these businesses, so they are now keener than ever to find sustainable alternatives to plastic bottled products."
Imagination and innovation
On the topic of sustainability, Jamie elaborates: "We are committed to finding sustainable packaging solutions, which is often a case of imagination and innovation. We've developed various cardboard packages, for example, including some waterproof options. So far, we have eliminated around 25 kilos of plastic containers by switching to more eco-friendly cardboard packaging."
Sustainability for Stephenson also means not just addressing plastic waste but also about reducing CO2 emissions, ethical sourcing of ingredients and giving back to communities and consumers.
"However," he proffers, "our biggest contribution to the environment will not be us reducing plastic from our own supply chain, but instead will be creating responsibly made products that allow plastic to be removed from the consumer supply chain. The concept of solid format personal care products extends way beyond shampoo and conditioner. From moisturizing lotion bars to facial and beard washes, we plan to research and innovate various new solid products moving forwards.
"In the future, I see us growing considerably as a family-owned business. We will keep investing in our current manufacturing," Jamie concludes. "We will continue to be the market leader in solid format personal care as the market continues to expand."