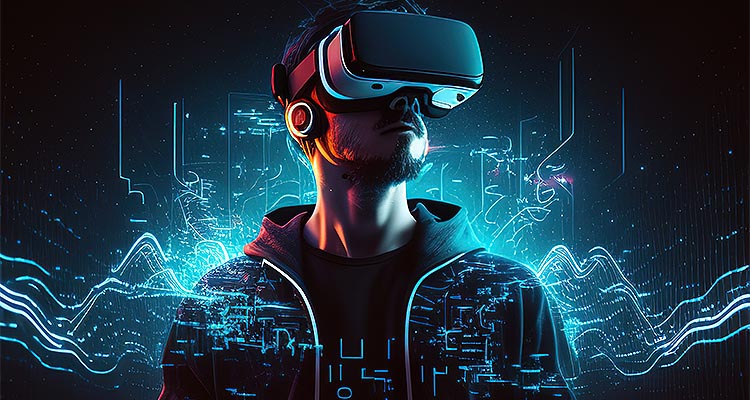 Steven Dobinson sits down with Amit Chadha of L&T Technology Services
The human race is currently experiencing its fourth industrial revolution, better known as Industry 4.0 to those in the know. To those who aren't, it's still increasingly apparent through the intrinsic ways in which digitization and digitalization are weaving themselves throughout our everyday lives. When I say 'Alexa,' you are fully aware that it precedes a command, just as the word 'smart' is generally followed by phone, watch, glass, or even home. But if we move away from the consumer products, and home in closer on the technologies themselves, then we really get an opportunity to look into the future.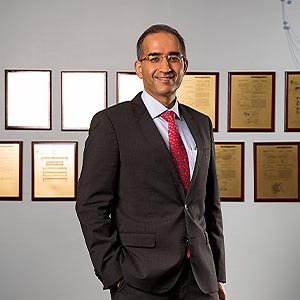 Amit Chadha is CEO and Managing Director at L&T Technology Services (LTTS), one of the world's leading engineering research and development companies and is considered to be one of the most trusted strategic advisors on the sector's best practices. Having started out as an electrical engineer based in India, he moved into the software industry after graduating, and emigrated to the US in 1997, some 12 years before joining LTTS in 2009. Today, the overall Larsen and Toubro (L&T) enterprise is around $23 billion in size, of which infrastructure and construction makes up about $12 billion, LTIMindtree, $4 billion, and LTTS, $1 billion.
"When I first joined, L&T was around $13 billion in size, and its mission was to be known for engineering and technology across the globe," Amit opens. "The second key aim at that point was to grow faster than the industry overall, and the third, to be profitable. The Chairman at the time took the four business units and used them to craft a single, privately held company under the L&T umbrella, and appointed me and another colleague in charge, in a two-in-a-box model. Alongside a consultancy firm, we established our key markets, as the US, Europe and Japan, our key verticals as automotive, high-tech, and aerospace, and settled on the size that we needed to attain to achieve our mission. This involved us expanding beyond our mechanical engineering capabilities, into electronics and software as well."
Six key areas
As of 2016, LTTS was nearing $500 million in size as it went public, however, that same year it lost a major customer, which lead to Amit and his team re-strategizing somewhat. "We figured that for one the world was going to move a lot more towards software, so we needed to start getting deeper into technology, and we also needed to focus on building more relationships and accounts; all of which we ran with until the pandemic broke out, by which point we touched around $800 million. In 2020, we were exercising an internal succession plan when I became Deputy CEO, and the lockdown actually gave me a chance to sit and think. In speaking with over 150 people, I asked them, what do you see in us today? What do you want us to be as we grow? What do you think we should improve? And what do you think are our best assets?
"What came out was very clear," he continues, "people wanted us to be a lot more technology oriented, and to actually build on it, and to become 'Glocal.' There has to be a greater purpose when you want to grow and scale, and the customer is a key asset that cannot be ignored. We devised a six-dimension framework, comprised of industry-leading growth, sustainability, technology, people, clients, and ESG. Since then, and in relation to these dimensions, we have grown by 20 percent, been certified as a Great Place to Work, now possess an incredibly strong customer-satisfaction metric, and are rated low-risk in terms of ERG. With regards to our technological focus, we have chiefly shifted our attention towards six key areas, including electric, autonomous, connected vehicles (EACV), which I believe are the future, and for which we serve three of the top five OEMs worldwide, and eight of the top ten Tier 1 manufacturers. Alongside these, we are also growing in our digital manufacturing lines, AI and digital products, medical technologies, connectivity, and sustainability offerings.
"We are able to leverage our expertise across these six key areas to offer solutions from a co-sourcing and collaborative perspective. When you look at our history, it can be broken down into three phases; from 2009 to 2016, we experienced a period of growth based on our clients' confidence in our deep rooted knowledge of specific areas. From 2016 until 2020, we established the CTO office and organization, alongside the verticals in which we now operate, and ever since 2020, we have been working towards a deeper fulfilment of our six key areas. There's one mantra that I always repeat to everyone: go deep to scale."
This is also reflected in the scale of innovation across the company. LTTS' engineers have filed a cumulative 1,090 patents as of end FY23 (March 31, 2023) at the rate of more than 50 patents every quarter. The majority of the patents are co-authored by its global customers.
"Patents showcase the innovation culture that we have in the company and how our engineers are helping customers leverage advanced technologies for their products and services," Amit says.
The rise of AI
As the conversation turns to AI, we discuss the latent threats that have been concerning certain governing bodies around the pace of development of technologies within the field. "There are many pros, especially with regard to efficiency and improving decision making," Amit states," but there are of course ethical considerations to be made and the potential for uncontrollability. I fully believe that the positives will outweigh the negatives in time, and that they'll present us with opportunities to know more than ever before. For example, we are developing a product call AiCE for the medical field to improve the efficiency of clinical evaluation reports, enabling users to process a far larger amount of data in a much shorter timeframe than before, meaning that patients will receive prescriptions and deliveries in a much more efficient manner.
"I don't think anybody's going to hold back on their developments, as they all have their own models that they're working on. A big change that has facilitated this surge is the dramatic drop in the cost of hyper-computing, which is allowing organizations to utilize increasingly more powerful tools that simply weren't available in the past. As for the likes of sustainability, there are four major pillars, in my opinion, that need to be addressed; energy transition and management, circular product design, climate action, and the waste management of resources. With the digital elements that we now have, we are able to, for example, tackle issues such as the pilferage of electricity that occurs in certain parts of the world. By installing aggregated systems with automated meter reading, suppliers will be able to source where abouts in the chain the power is being leaked from, and similar methods can be used for water as well. A lot of companies working towards their sustainability goals, will rely somewhere on a digital backbone. We have a product called Energy and Sustainability Manager that enables us to monitor, review, predict, and advise businesses on their energy usage across buildings. Digital needs to be part and parcel of almost any topic in my opinion, let alone sustainability.
"As we look at the ways in which the manufacturing industry is advancing towards 5.0," he concludes, "there are three main factors to consider. First, are the changes to machine equipment and the levels of connectivity through systems like the Internet of Things, and secondly, are those associated with line control integration. The third part speaks to, not just collecting and organizing data, but actually compiling it to create a complete picture for analysis. Through this, we can provide predictive models; not just to track, trace, and report, but to gain a greater understanding and leverage the data to improve productivity, reliability, and safety, whilst simultaneously reducing downtime and losses. The current shift towards automation will facilitate this, and there's a huge transformation happening in the manufacturing space right now. I believe this is all part of the evolution, and we've seen firsthand, the seeds of what's going to happen."