Steves Doors has shaped San Antonio's reputable timber industry since 1866
Supply what's needed today, stay ahead, and be ready to supply what's needed tomorrow.' This was the key philosophy with which Edward Steves founded Steves & Sons Inc (Steves Doors) in 1866. The lumber business he pioneered in San Antonio helped to shape the city's reputation as the heart of the lumber industry for the southwestern United States. By the 1890s, frame buildings and homes became more commonplace for the company, and by 1912, its millwork plant had become so successful that the business was renamed Steves Sash and Door Company. Besides providing a much-needed service, Steves also envisioned the business thriving for future generations, and this vision became a reality.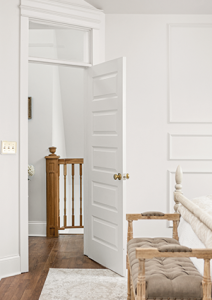 Sam Bell Steves III, Vice President, represents the sixth generation of his family's involvement in Steves Doors. He sits down with Manufacturing Today to discuss the growth and changes that the business has experienced since we spoke in early 2022: "Despite the reels of closures seen across our industry, I am proud to say that Steves Doors has grown significantly over the last 12 months. We have built a value-add facility in Ashburn, Georgia, and a door assembly plant in Brigham City, Utah, as we grow into new markets and increase our share in the existing territories. We are very blessed to be in our position and shall continue to drive the business with the sole focus on delivering the Steves Doors promise to our customers. In partnering with them, we are able to keep the market strong for all levels of the supply chain.
"The Brigham City plant will be up-and-running from late February, and we expect it to be firing on all cylinders by mid-March. It truly is our finest location yet, equipped with only the latest technology, which has been carefully mapped around its cutting-edge layout. We are incredibly proud of the effort that the teams have put into getting this together with such a spectacular outcome. With this new addition, we're expecting our overall capacity to breach the 65,000 interior doors-per-day mark. Our new facility in Georgia is currently being used as a distribution center for a variety of our products and raw materials, however we foresee a great number of opportunities for the region in the upcoming years."
People first
In late 2022, continuing on its growth trajectory, the company announced a $100+ million investment into a new state-of the-art facility in Jackson County, Georgia. The 310,000-square-foot structure will create 170 new jobs over the next three years during its construction, and produce millions of interior molded door skins annually once it is complete. As Sam details: "The GA skin plant will thrust us into a vertically integrated position where we can control the quality of our raw materials to a greater degree, and ultimately take the best product to the market.
"It will be our thin MDF plant for producing door skins, and it's our aim to build the best in the world. We are combining our historic expertise, in terms of the trusted processes that we use, with the latest technology, to produce skins that are thicker, more dense and higher performing than any others available on today's market. The facility is set to be enormous, and we are super excited to be partnering with the best in the world to provide an industry-changing facility."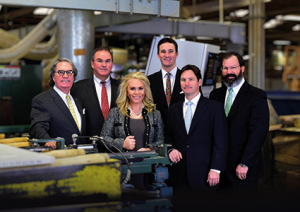 The current product range within the company's portfolio features a wide variety of interior and exterior doors. These can be defined by type, such as molded panel, wood panel, ultra HDF, glass, flush and bifold doors, or by material, which includes element steel, smooth fiberglass, or premium wood doors. However, it's not just the nationally acclaimed products that have kept Steves Doors on the rise for so many years. Its seven facilities, which are spread across five states, are powered by over 1400 employees.
"Our team is the key to our success," Sam continues. "It's not hard to have a strong, loyal and productive workforce, as long as you remember to follow the golden rule: treat people as you wish to be treated yourself. This is forgotten far too often in the manufacturing industry and operators often lose sight of the most important aspect of their organization: their people. At the same time, the most important piece of advice I've received from my predecessors is to take care of the business, and our people are at that core.
Service delivery
"In a family-owned company, there are no shareholders to satisfy. Our responsibility is to support everybody else who relies on it, not only our family members but also, and more importantly, the families of our team members. That's a tremendous responsibility when you think about it, and the only way to ensure it's fulfilled, is to take care of the business.
"My personal five-year goals are less focused on growth, and more centered around maintaining the quality and services that we offer the industry," Sam concludes. "Our partners have become accustomed to a very high level of response from Steves Doors, and reaching this position has been a real challenge to achieve. My aim is to ensure that our teams are prepared to maintain our current standing for the long-haul, which will only come to fruition if everyone plays their part, and this demands the full attention of the ownership group as well."