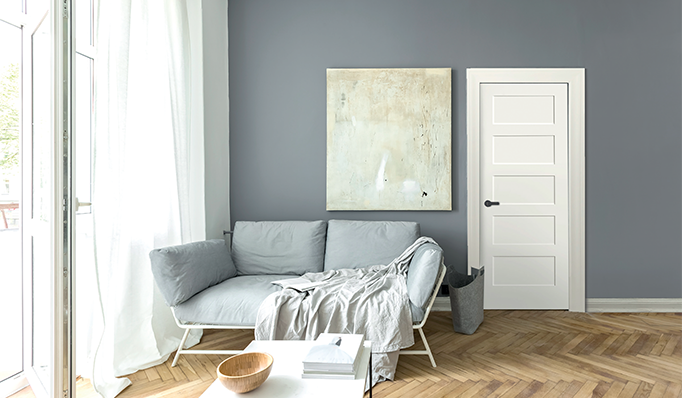 When one door closes
Steves & Sons Inc has worked hard to build a reliable reputation as a door manufacturer. On a mission to expand its operations, the business looks forward to a future of best practices and cutting-edge technology that provide quality products for its customers
Founded in 1866 by Edward Steves, Steves & Sons Inc (Steves Doors) began as a lumber yard business that grew organically to offer door products. During World War I, the company made wooden propellers with copper caps, and in World War II, it moved to joinery cabinets for the liberty ships. "In our offices," begins Sam Bell Steves III, "we have a maritime flag that was awarded to my great-grandfather. He took the proceeds that he received during the war and returned them to the US Government for the safe return of his sons who were part of the war effort," says the company's current Vice President. "Following that, in 1955, we built our San Antonio door plant that we are still in today. We also established additional facilities in Lebanon, Tennessee, and Richmond, Virginia; all are world-class door manufacturing facilities.
"At the moment, we are developing new locations in Georgia and Utah that will also be state-of-the-art. With the three facilities that are currently running, we currently make more than 40,000 doors a day. This allows us to cover our primary territory, which is east of the Rockies. However, our new Utah facility, targeted to go live in the first quarter of 2023, will help us better serve the west. It's a lot to get up and running, but we are very excited for its potential. We have about 1400 team members and that number is looking to grow by another 400 in the coming year," Sam shares.
Upscaling capability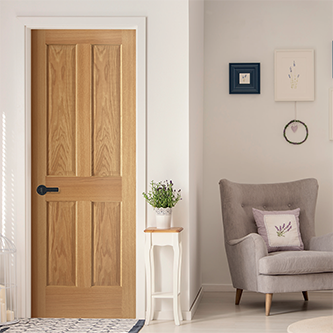 Primarily an interior door manufacturer, Steves Doors specializes in assembling products for clients such as Home Depot in retail and customers like Builders First Source and Specialty Building Supply in the jobber trade, and what sets the company apart is simply the experience of its skilled millwork experts. "A well running door plant typically builds 4000-to-5000 doors in a single shift, whereas our facilities are building 12,000-to-20,000, and that is why we stand out. We achieve this through our in-house systems, and a combination of decades of industry expertise. I am a sixth-generation door manufacturer, and when I was just 12 years old, I was already working in our plant. After college and business school, I went to work for our customers in the industry so I could understand how the product flowed to end-users. Then I came back to work for the company, and many of our employees have similar stories; some of the names here are multi-generational. So, what sets us apart is that we are expert door manuacturers, through-and-through."
It appears that technology is critical to the success of Steves Doors, and the company often considers the latest innovation to incorporate into its processes. "When assessing investments in a door plant, we have to look at the markets that are going to be served and the efficiency that is going to be gained from that investment. What we have done in San Antonio, for example, is add another 100,000-square-feet of space to make our process flow faster, and be able to reduce lead times for our customers by increasing the overall output. The expansion took the San Antonio door plant from about 10,000 doors a day, to well over 16,000, and our customers benefit from that, and what we are doing in Brigham City, Utah is no different."
In Brigham City, Sam continues, Steves Doors is taking the existing building and upscaling its capability in order to produce an estimated 12,000-to-15,000 doors a day; a project he is incredibly excited about. "These developments are just part-and-parcel of the overall investment in our business for efficiency and data awareness. Our ERP system is in-house, designed and custom-built to be able to manage our business. We can track any product that we make or any component we use within our facilities; all we have to do is scan a barcode on the door and we can understand all sorts of character elements of that product to be able to isolate issues, understand how the issues were created and ultimately avoid them in the future – it's a tremendous capability," he expresses.
Hopeful outlook
While the technical side of the business is tantamount to its success, Sam holds a particular pride for Steves Doors' company culture, and he tells us how his team continually rallies together to overcome challenges with a family-like attitude. "As I alluded to earlier, many of our folks have been with us a very long time, which is why we take great pride in calling ourselves professional door manufacturers. If a young person comes in to join us, and has never seen a manufacturing facility, we provide them with the opportunities to grow their careers and become masters of this trade.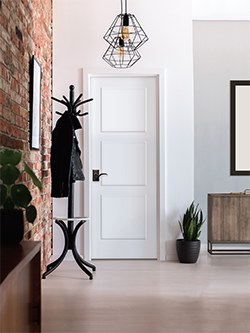 "Every profession under our umbrella is crucial because what we are really doing is delivering a promise to our customers. We don't build anything to stock, we manufacture for customers who need our product so if our team doesn't take that to heart, then many things can start to slip. If we begin to become complacent about short shipping and quality issues, for example, that is the failure to deliver the promise. So, we really try to drive the idea that we are delivering promises and I believe every member here really does live up to that mantra, which is why we have an excellent group here, and I am so proud of each of them," he shares.
Because of this approach, Sam shares how confident he was in his team to overcome the difficulties of the Covid-19 pandemic. "If anyone felt uncomfortable, we dealt with it immediately. We just treated people how they wanted to be treated, to show our staff that we would stand by them no matter what, and they did the exact same for the company.
"Unfortunately, in San Antonio, we lost a beloved team member to Covid-19 who had been with us for a very long time, and it was heartbreaking for our team members and our ownership. It broke our hearts. When you work for a family business, your team members become family themselves, and so to lose one of our staff was devastating for us," he shares.
"Being a critical business that helped keep the building cycle going was so important for us to make it through the last two years, and we did everything we could to keep our team members safe. Obviously, it was an evolving effort as we learned to adapt to the changing policies, and I feel that that agility and the incredible effort from our team is what allowed the team to thrive."
Steves Doors is well into the swing of 2022, and with Brigham City's new project under construction, Sam is excited about the near future of his family's business. However, further down the line, he would like to see some economic stability, and is candid about the repercussions that the current global climate will have on all of us. "Not just for our company, but for the whole country. Right now, I think everyone's five-year outlook is a little different, and it seems vital that we find some stability, what is going on today with Ukraine is going to have consequences on all of us; it will add further stress to supply chain issues and I am just praying that it ends soon and we can start to see economies across the world stabilize again," he states. In the meantime, Sam adds that almost everyone at Steves Doors is vaccinated, which has been very helpful to keep its team safe, and, to keep a hopeful outlook, all his team can do is remain positive, and take on the future as best as possible, one obstacle at a time.
Steves & Sons Inc
www.stevesdoors.com
Services: Door manufacturer