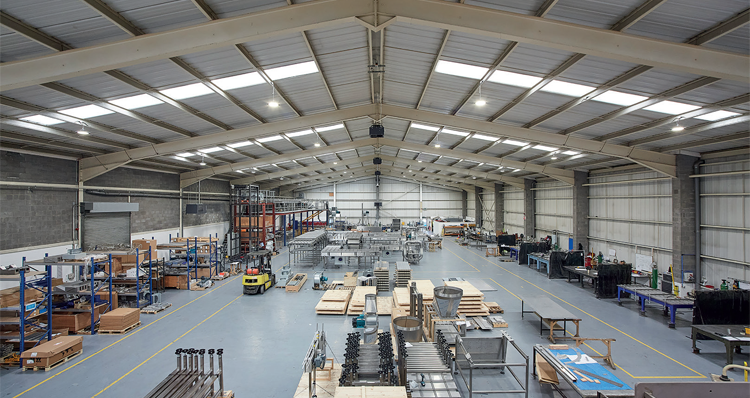 A can-do attitude
It was almost a year ago – back in September 2020 – when Manufacturing Today previously featured Stolle Machinery Europe within the pages of this magazine. Headquartered in Carlisle, UK, the business is a part of Stolle Machinery – the world's leading supplier of two-piece can and end-making machinery for the canmaking industry – and is well equipped to serve beverage, food can, and end makers on a truly global basis.
Stolle Machinery's high-speed machines have long been seen being the backbone of canmaking operations worldwide, primarily due to their proven productivity and reliability. The organization provides complete solutions at any level – be it from individual machines, line modules, and rapid service with OEM parts, to the design, build, and commissioning of a complete facility – while its technical leadership means that its customers always receive equipment boasting the latest engineering advances and improvements. What this all means is that canmakers around the world know that with Stolle, they have a partner that wholeheartedly supports their productivity and profitability.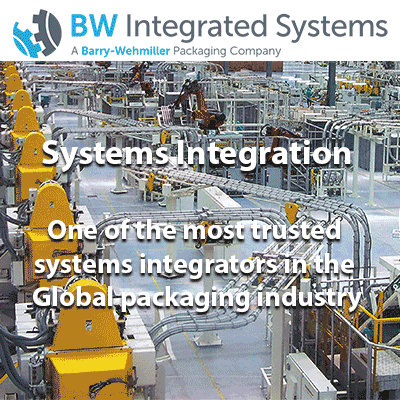 At the time of the aforementioned previous coverage, it was Stolle Machinery Europe's Executive Vice President, Steve Higginson, who this publication had the pleasure of speaking with. Now, roughly 12 months on, it is with great excitement that Steve is able to update us on what the intervening months have been like for the company and its parent organization. "Over the last year, Stolle Machinery, including ourselves and its other international divisions, have experienced what can best be described as a steady increase in commercial activity," he notes.
Of course, what makes the above fact all the more impressive is that it has occurred during the height of the Covid-19 pandemic. As Steve reveals, however, Stolle Machinery Europe took very specific, targeted measures in order to face down, and ultimately overcome, the challenges it faced. "What we did from the outset of the pandemic was to form a Crisis Management Team, which initially was meeting on a daily basis, and eventually weekly in order to stay on top of the latest developments," he says. "It has been this team's job to provide every possible guidance and level of protection to our staff and our customers during the pandemic.
"Indeed, we have ensured that we have been able to go above and beyond Government guidance on dealing with the virus and its risks wherever possible, and we made it our mission to maintain regular communication with our people across the business, while also examining all possible ways and means of balancing conditions so as to minimize any financial impact on our employees.
"In some ways, being restricted from travelling around has actually helped to strengthen relationships and understanding between our various teams and locations, and considering everything that we have faced since March 2020, I would say that we have adapted extremely well during a time of considerable crisis. For that, I am very proud of everyone in our business."
By very much adhering to the philosophy of the wider Stolle group – which is to operate through the pandemic with the maximum amount of protection for its people, and with minimal interruption to the business – Stolle Machinery Europe has managed to continue to serve its customer base with the same level of quality and professionalism that it has come to expect.
Insight and experience
For those less familiar with Stolle Machinery Europe, it is a major hub for genuine Stolle OEM parts, field service, and complete technical support for can and end lines. It also provides rapid response services, and stocks a wide inventory of spares for 24-hour delivery of parts when needed. Modern machining and assembly facilities can refurbish dies and machinery for the entire EMEA region, including the use of a specialized SIP vertical boring and milling machine for die sets. Meanwhile, a staff of experienced engineers support all of the different services offered by Stolle Machinery Europe, including machine and container R&D, mechanical design, and all related fields.
Stolle Machinery Europe is also the hub for three additional groups: Stolle Global Systems, Stolle EMS, and Stolle Conveying Systems. In the case of the former, Carlisle is also home to its headquarters, from which Stolle Global Systems provides turnkey design, construction, upgrades and process analysis for can and end facilities worldwide. The group possesses extensive experience in everything from new installations on green or brownfields, to facilities redesign, to individual machine module analysis and remediation. Meanwhile, many of its team are former can plant employees and managers themselves, providing each with the insight and experience to understand the intricacies and practical ramifications of can and end line layout and construction.
From initial concept to commissioning, the Stolle Global Systems team uses a proven six-step process of project management that delivers results with single source responsibility. These steps are preliminary engineering, detailed engineering, production preparation, installation and commissioning, start-up and qualification, and aftermarket support. At the end of the day, the Stolle Global Systems group has two primary focuses, facilities construction and process analysis, and no matter what a customer may require, they can be assured that their work will be done quickly and efficiently.
This group is experienced in designing and building beverage can and beverage end lines, food can and end lines, aerosol can lines, and lines and machines for other drawn containers or products. Stolle Global Systems also offers tooling and can/end design and optimization services with complete technical support throughout the process. It offers a range of value-added services that can keep any can or end plant running smoothly and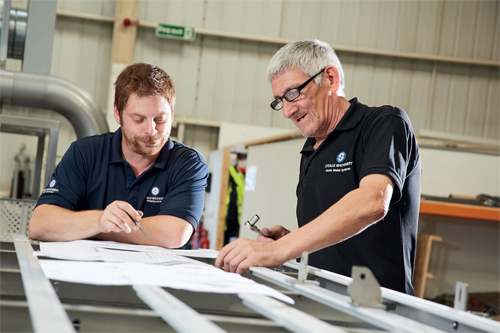 profitably. Whether a client needs an analysis of lines or machines using its sophisticated software and experience, or tooling design for cupping, DWI and DRD systems, increased metal economies, enhanced usability and lowered costs are the results.
Stolle EMS, on the other hand, is responsible for the design and manufacture of a wide range of thermal products, including Optimus washers and dryers, DecoCure pin ovens, and InterCure internal bake ovens. The aforementioned washers have been a particularly strong source of revenue in recent times for the overall business.
Sophisticated technology
The Stolle Optimus Can Washer is designed to wash, treat the surface, and rinse two-piece beverage cans after they are discharged by the bodymakers/trimmers. Each multi-stage washer is custom-designed to meet specific customer requirements, which may include additional rinse stages, heated stages, counterflows, and backflows. Manufactured within a specifically-designated Stolle plant, this washer features continuously-welded construction from European-sourced 316L stainless steel, while base frames and pump platforms can be specified as either mild steel (with two-part epoxy coating) or stainless steel.
The Stolle Optimus Can Washer comes complete with an automatic height-adjustable vacuum transfer unit, tipped can reject conveyor, modular heater skid, and Stolle coalescers. All of these components are integrated into the control system that is operated from a user-friendly HMI.
Critical features of the washer include, reduced can spoilage through more precise adjustments and controls, fine auto-adjustment on hold-downs, Intralox main and hold-down belts, and optimum flows and systems pressures (resized pipework, pumps and valves) to reduce water and chemical usages. It also boasts ultrasonic flow meters, full process control at each stage, and VFD control on all pumps/fans and butterfly valves in pipework to allow for the fine tuning of the washer setup.
Further to all of the above, the washer provides for reduced carry-over between stages, incorporating independent blow-off systems after each stage to remove solution and water from the dome of the can, and independent belt vacuum systems and brush systems that assist in minimizing carry-over of solutions from one washer stage to another, thus improving conductivity profiles. Lastly, its reduced washer footprint saves plant floor space, allowing for an increase in capacity in the same – or in many cases smaller – sized area.
"In the time since 2019, we have increased our production capacity of said washers from five units, to the point where today we are in the midst of producing no fewer than 26 units, all while also incorporating a robust quality improvement program," Steve highlights. As a matter of fact, the company's position is, that it actually finds itself in the midst of planning production runs in order to fulfil orders for as far in advance as 2024.
Customer requirements
Stolle EMS is also responsible for building the Stolle E-NCKR modular die necking system, as well as coolant filtration systems configured to fit any bodymaker module. In addition to several facilities in Altham in the UK, Stolle EMS also boasts a large manufacturing facility in Gliwice, Poland.
Last, but by no means least, Stolle Conveying Systems designs, manufactures, installs and commissions complete conveying systems for high speed two-piece beverage can lines, as well as for food cans and other types of specialized container production.
Working with canmakers around the world on everything from large turn-key conveying system projects, to smaller designs and projects, Stolle Conveying Systems has developed specialized conveyors to efficiently move product between each step of production, from cups, to wet cans, bright cans, decorated cans, and finished necked cans ready to be palletized. Each conveyor unit is custom designed and built for the customer's unique production requirements and machinery specifications, using the highest quality of materials and components.
Stolle conveying equipment for a typical two-piece beverage can line includes, cupper discharge air table, cup elevator, cup handling systems and re-circulating cup systems, bodymaker infeed sweeps, and bodymaker-to-trimmer interconnecting conveyors. They also possess – among other items – washer/drier discharge turnover units, basecoater and decorator infeeds, inside spray machine infeeds, an internal bake oven infeed, necker infeed, discreet light tester and vision inspection system conveyors, and a vacuum transfer unit.
Stolle Conveying Systems' facility utilizes the latest machinery and technology in order to meet the requirements of its customers, and to adhere to the highest standards of manufacturing. All of its products are designed, manufactured, installed, and commissioned by highly experienced expert engineers, each of whom are well versed in meeting – and exceeding – customer expectations.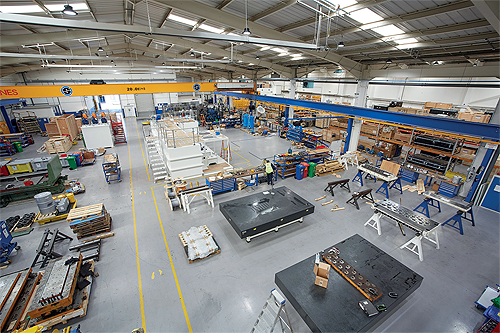 Speaking with Steve, it is extremely heartening to hear that virtually all of Stolle's sites throughout the world currently find themselves exceptionally busy. Steve puts a lot of this down to the business being able to ensure its customers are provided with the right products to meet their respective needs, when they need them. "Our ability to ramp up supply during busy times is particularly unique to Stolle," he states. "Indeed, a core part of our company strategy is to meet demand by further growing our footprint and generating multiple supply locations.
"For our part, Stolle Europe will continue to build equipment, in addition to adding to the systems side of the business. We also continue to invest in our people, our infrastructure, and our supply chain as part of a multi-pronged effort to meet the ever-increasing demand for our industry-leading products."
Future plans
One thing that has stayed consistent over the years has been Stolle and Stolle Machinery Europe's reputations for delivering innovation to its fields of expertise. Such achievements do not come without their challenges, however, and Steve is perfectly aware of what the business may have to overcome going forward when developing the solutions of the future. "The constantly evolving nature of people's skill sets always poses a challenge, and we also recognize that lines are running faster than ever before, with more complex variations, and that our products will have to continue to provide the widest possible operating window. To this end, we will be focusing in on areas of advanced technology such as Artificial Intelligence, and on utilizing Predictive Maintenance programs," he points out.
As far as where the coming months and years will take Stolle Machinery Europe, Steve reveals that it plans to hold a steady course in the near-term. "Our order books are looking very good indeed through to 2023, and all of the forecasts that we have seen to date suggest that activity will remain high into 2025," he says. "Looking even further ahead, the business fully intends to remain the largest supplier to the industry, operating from a growing number of global outlets, each of which will be supported by the latest technology available."
With this mind, Steve has one final statement that he wishes to make. "I think with the ownership and leadership of the business that we have, we can count ourselves as extremely fortunate to have had the financial health necessary to allow for ongoing, substantial investment at such a critical time. That, ultimately, has been to the benefit of not only our customers, but also to the wellbeing and security of our biggest asset, which is our people."
Stolle Machinery
www.stollemachinery.com
Services: Manufacturing, design, and turnkey systems for the can and end manufacturing industry