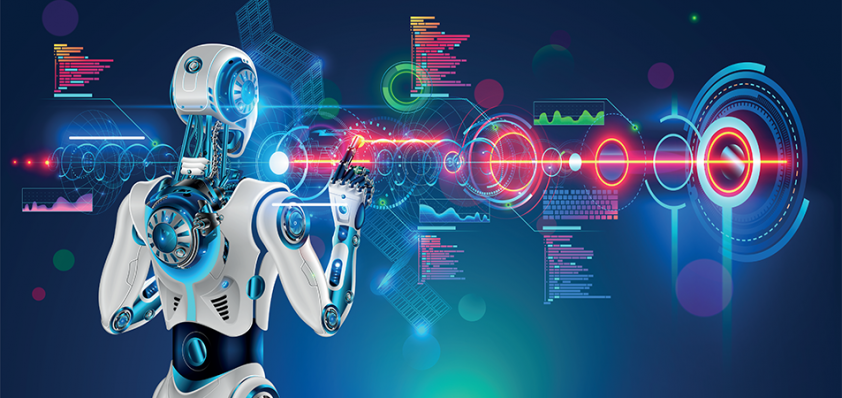 Industry 4.0 is often viewed as a catalyst for new business models within manufacturing. Driven by the digital transformation taking place across the sector, this new era will be increasingly software-orientated and a combination of digital twins, artificial intelligence (AI) and the Internet of Things (IoT), will mean that machines are smarter than ever.
However, by simply using these new technologies to automate tasks, increase efficiency or reduce costs, the majority of manufacturing companies are missing a trick. The biggest opportunity in this new era is to shift away from one-off transactions, towards a more customer-centric approach.
By adopting customer-focused recurring models – such as those based on subscriptions – manufacturers have the opportunity to personalize their services and encourage long-term customer loyalty. Products will no longer be just physical things but services that can continuously generate data and provide customer insights, enabling manufacturers to open up new revenue streams and reach their full growth potential.
Given that many manufacturers are still recovering from the double whammy of Brexit and Covid-19, recurring models could help them future proof, enabling the creation of technologically resilient supply-chains and operations, which put customers at the center of operations.
The rise of subscription services
While subscription services have been around for some time, the subscription economy is just getting star ted, and use cases will continue to evolve as the technology develops to meet customer demand. Throughout the lockdown periods enforced during the pandemic, digital-based subscription models saw an increase in popularity thanks to their convenient offering and strong business continuity. In fact, research from our recent Subscription Economy Index has shown that companies that embraced subscription-based models grew at 400 percent on average over the last eight-and-a-half years, outpacing S&P 500 revenues by almost six times during the pandemic last year.
Whilst the likes of Netflix and Amazon often dominate the headlines when it comes to subscriptions, this shift in the way that companies 'do business' is taking place across many industries, including manufacturing. Historically, much of the growth of digital subscription services in manufacturing has been prompted by the need for companies to look for ways to increase efficiencies and cut costs. For example, the pandemic brought with it serious gaps in the global supply chain as factories were forced to shut, following concerns around employee health. This, alongside the resulting financial crisis that we are currently facing, has only compounded the need for manufacturing companies to maximize ROI.
This is where IoT comes in. Many manufacturers adopted it, alongside other forms of automation, last year in order to reduce worker density and increase machine productivity in an effort to ensure safety and continuity, should there be another Covid-19 outbreak. While subscriptions have been around for decades, the rise of the IoT during this period maximized their value and increased their popularity. But their true potential is yet to be realized across the board, with many just viewing them as a way to cut costs and increase efficiency.
Putting the customer first during Industry 4.0
The Industrial Internet of Things, AI, cloud solutions and blockchain are the main technological drivers of Industry 4.0. It's common knowledge that these technologies produce data, and that data is an important resource. Yet the development of suitable business models that convert this data into profitable sales are often still in their infancy. This is where subscriptions come into play!
By adopting a subscription model, manufacturers can effectively use data insights to better understand their customers and customize experiences. One of the main benefits of a recurring digital service is the incredibly rich customer data that can be obtained from it. The more a customer uses a service, the more manufacturers are able to gain further understanding of customer preferences and usage patterns. This can help to establish closer relationships with customers and enable manufacturers to provide more personalized experiences which will stand out from the competition, and encourage customers to continue to invest in their offering.
As well as improving operations, some manufacturers use subscriptions to sell after-market connectivity that tracks the condition of a product in the field. For example, Caterpillar produces connected machines with integrated sensors that gather data. This data helps the company to offer customers information around the use of their fleets, and how to reduce the overall cost of ownership. As a result, Caterpillar has new recurring revenue streams, closer relationships with its customers, and the largest connected fleet in the world, with more than 500,000 connected assets in the field.
Another company embracing this new world of subscriptions is Honeywell, which has evolved from a traditional manufacturer solely focused on products, into an industrial software and services company in recent years. Most recently, the company launched Honeywell Forge, an Enterprise Performance Management software that provides insights to operators of buildings, airlines, industrial facilities, and other infrastructure. It is being built on the premise that one day the entire physical world is going to be connected. This belief is one of the key drivers of the current rise in IoT subscriptions across the industry.
For manufacturers, switching to a services model is a no brainer. In a world where consumers expect companies to anticipate their every move, shifting to a service model will allow companies to rediscover their customers and build strong, ongoing relationships. This will allow companies to reap the rewards through the opening of new recurring revenue streams, the streamlining of supply chain processes and increased customer loyalty built through deeper relationships.


John Phillips
John Phillips is SVP at Zuora. Zuora provides the leading cloud-based subscription management platform that functions as a system of record for subscription businesses across all industries. Powering the Subscription Economy, the Zuora platform was architected specifically for dynamic, recurring subscription business models and acts as an intelligent subscription management hub that automates and orchestrates the entire subscription order-to-revenue process seamlessly across billing and revenue recognition.
www.zuora.com