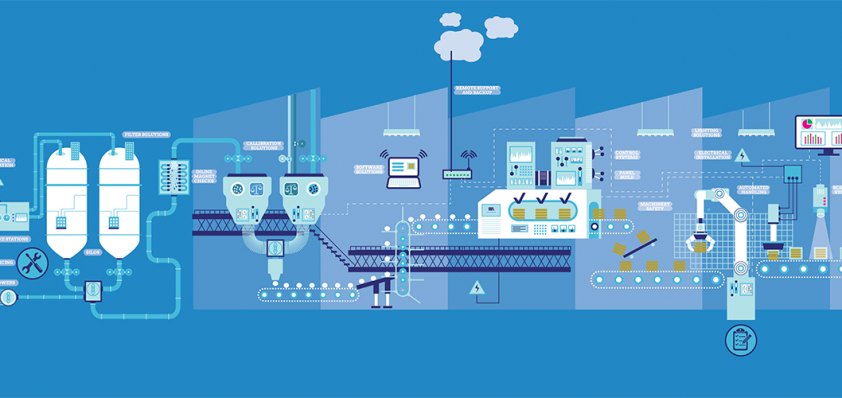 Sugden's Ltd and Baldwin Technical Services
Persistence and perseverance
Since its formation, Sugden Ltd and Baldwin Technical Services has worked tirelessly to develop its equipment, and regardless of the pandemic's impact, the company has been even more determined to remain a manufacturing leader
When we last spoke with Sugden Ltd and Baldwin Technical Services (Sugden), the company had recently made the acquisition of VanderPol Waffle Systems' intellectual property. Following 12 months of negotiation, Sugden finalized the acquisition in December 2020, allowing the firm to expand its offerings, and supply and install a full range of popular VanderPol waffle solutions (Stroop Waffles, Belgian Waffles, Funcakes and Soft Waffles). Chris Baldwin, the Managing Director of the business, shared with us plans for the business to continue to evolve. However, since then, the world has been struck by Covid-19, and now, Chris speaks with us about his reflections on the challenges currently facing the manufacturing industry as a result of the pandemic, and how Sugden is working to overcome them.
With over 45 years of experience in the creation of custom-configured griddle technology, Sugden is a world leader in the design and manufacture of hotplate plants for the production of pancakes, English muffins, crumpets, potato cakes, Welsh cakes and farls, and soda bread. Throughout his time with the business, Chris has been proud of its performance, but never more so than with how the company has faced the challenges of 2021. He is expectant of a promising future for Sugden. "This year has been the most difficult I have experienced so far. Not being able to travel and meet clients has been particularly tough because that is really important to the culture of our business. However, now that businesses are picking up and able to bring their operations back to life again, our manufacturing has followed suit. 2022 is going to be really busy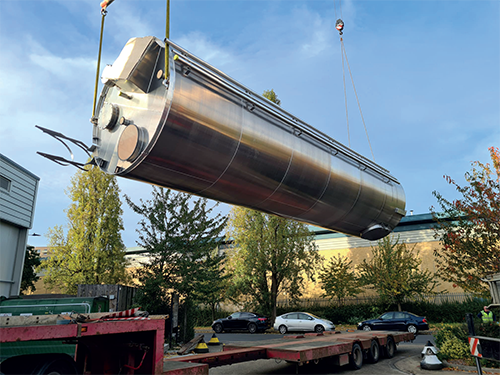 for us across the board, and we have spent the past few months learning as much as we can to keep growing and improving, so I think that it will soon pay off," shares Chris.
"For example, we have a growing demand of our mini hot plates, and we're trying to stretch that to a global client base. It's a mini hot plate that will do crumpets, pikelets and pancakes, and in a very small footprint of 800 crumpets to 1200 pancakes an hour. We envisage these products will get more popular in countries like Russia, North America and wider in Europe, so hopefully sales will go up and that demand will be met by a larger line. We are excited to get one of those into the marketplace," he says.
Productive period
Sugden's capabilities are made possible through the synergy of three companies within the group. "We have Baldwin Technical Servicing Heywood, Sugden and CFE-Lighting," Chris informs us. "Baldwin Technical has been installing bulk ingredient systems, such as silos and weigh stations, for us for quite a few years now, and is really growing into a good chunk of the business. Each of these facets allow us to provide a full turnkey system, which has enabled us to ramp up the number of quotes we receive," he explains.
In order for the businesses to succeed as a team, they have had to adopt excellent communication practices that encourage a space to share expertise and support each of the respective companies through difficult times. This proved to be incredibly beneficial over the past two years. "Baldwin Technical has been very strong throughout the pandemic, CFE even more so, despite the fact that trying to sell lights is difficult when people are hesitant about in-person meetings, and probably won't change the light fitting until it's absolutely necessary. Regardless of this, we have been able to pull everyone together, and have undergone a selection of changes, which include an internal restructure, and a product development process that has been tested to guarantee it is 100 percent safe. So, I feel as though the past 18 months have been incredibly productive for us, and we've done the best that we can," says Chris.
Business opportunities
Chris mentioned the inability to travel and meet clients in person. This, according to Chris, was a drastic change that Sugden's team had to quickly adapt to. Since then, he has become more accepting and agile to the circumstances. "The 'new normal' has brought something to the table in terms of exporting on a global market; it's not really necessary to have every single meeting face-to-face anymore. If it is crucial to get the sale and make sure the customer understands exactly what they are getting and providing before they commit, then we remain determined to make that happen. For example, we are booked in to the IBIE event in Las Vegas in September 2022 and the Gulfood Dubai in November 2022. We will be exhibiting there and also at the Interpack and IBA Germany in 2023.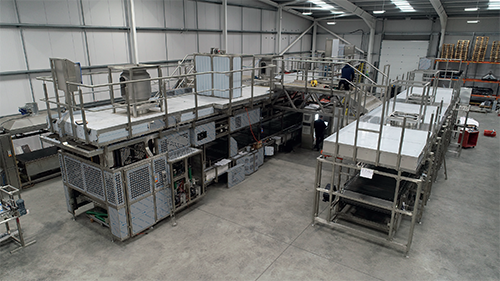 "What was quite frustrating was how the pandemic stopped us in our tracks just as we moved into our new facility," he continues. "We had a large order to fulfil for Australia but it took longer than usual owing to the travel restrictions – we couldn't really deliver until six months after we had agreed. The truth is that we are yet to be tested to our full capacity, but I am optimistic that will come when we get multiple orders at the same time, so we are ready for it.
"We have more capabilities in the project department to help from start to finish, which is critical. The extra staff that we have brought on board are involved in overseeing every department to make sure operations run smoothly and everything is on time and up to date etc. I don't know how long this will last, but lead times have been largely extended, and that does help in a way because people have to place an order in advance of when they normally would. Typically, it might be a 30-week delivery so people wait for 30 weeks until they need it, but now can be up to 50-week delivery, and so customers have to place an order 20 weeks prior. It benefits us because we can plan better for the client," he expresses.
Now, looking ahead, "multiple sales lines sold and installed globally" is what a successful 2022 would look like for Chris. As Sugden moves away from the height of the pandemic, he is excited about the opportunity for the business to finally reach its full potential. "We have orders that are either already in place, or are being finalized now. Then, we also have UK orders coming in, as well as orders from overseas. It will be exciting to export globally, and is an achievement that I am particularly proud of. When a customer in North America, Australia or New Zealand or Japan wants to buy from you, it demonstrates that they're putting their trust in you to provide a quality system, and that is what Sugden is all about," he concludes.
The journey of Sugden serves as a reminder that despite the obstacles inflicted by the pandemic, businesses across the world are proving to be more and more resilient. We look forward to catching up again soon with Chris to hear more about how the company has continued to grow from strength-to-strength, remaining one of the leading names in the manufacturing industry.
Sugden Ltd and Baldwin Technical Services
www.sugden.ltd.uk
Services: Hotplate manufacturer