Sukhoi Civil Aircraft Company (SCAC)
High flyers
Through innovation, quality and compliance to stringent regulations, major Russian aircraft manufacturer Sukhoi Civil Aircraft Company's (SCAC) is flying high with its family of Sukhoi Superjet 100 (SSJ) planes
Founded in 2000 with the goal of developing new regional aircraft projects, Sukhoi Civil Aircraft Company (SCAC) focuses on the creation and production of a family of regional planes. In charge of aircraft development, certification and production as well as marketing, sales and aftersales support, the Moscow headquartered company also operates from a production branch in Komsomolk-on-Amur as well as business divisions in Uilianovsk, Voronezh and Novosibirsk.
"The main project of SCAC is the production of Sukhoi Superjet 100, a new generation-jet designed and manufactured by SCAC together with Italian-based firm Leonardo-Finmeccanica,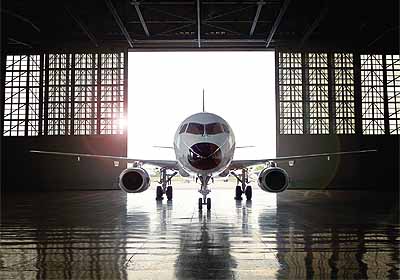 which is one of our shareholders alongside Sukhoi Aviation Holding. The SSJ1000 was first presented in September 2007 and the first flight was accomplished in May 2008; the aircraft went onto operate its first commercial flight in 2011. Able to be operated on both short and medium routes, the SSJ100 aircraft are operated by airlines and government agencies in CIS, Europe, the US and Asia; among the company's largest operators are Aeroflot, Interjet and Gazpromavia," begins Evgeniy Andrachnikov, Senior Vice-President Commerce at Sukhoi Civil Aircraft Company.
Elaborating on the many milestones undertaken by SCAC to ensure its aircraft comply with rigorous regulations, Evgeniy comments: "In January 2011 the Sukhoi Superjet 100 obtained IAC AR type certificate from the Russian Certification Authority; this certificate confirmed compliance of the SSJ100 with the airworthiness regulations and authorised commercial operations of the aircraft and its safety. Following this, in February 2012 the SSJ 100 (model RRJ-95B) received its Type Certificate from the European Aviation Safety Agency, which recognises that the SSJ 100 aircraft demonstrated compliance with the EASA airworthiness and environmental requirements. This recognition allows the European airlines, as well as those airlines operating in countries that use EASA regulations as a reference standard, to accept and operate the SSJ 100 aircraft. In fact, the SSJ 100 is the first ever Russian passenger large airplane to achieve the EASA CS-25 certification."
Following further certifications, the company achieved another first for Russia when Russian authorities issued a Supplemental Type Certificate for the SSJ 100 that permits the utilisation of vertical navigation (VNAV) functionality at all stages of flight. This functionality significantly decreases crew workload and ensures compliance with all applicable restrictions. More recently, in December 2015, EASA issued a supplemental type certificate for the SSJ 100, which confirms this type of aircraft can perform flights under area navigation in RNAV 1 and P-RNAV systems. This development was followed by EASA issuing a supplemental type certificate that confirms the SSJ 100 can operate in CAT IIIa environments.
As the first Russian aircraft to meet the world's leading airlines' stringent requirements, the jet has been developed to boast enhanced takeoff and landing performance, high cruising speed and can also be operated in a climate conditions ranging from -54 degrees Celsius to 45 degrees Celsius. These features make it possible to plan the route network with an element of flexibility, which increases the number of destinations it can travel to; as such, the SSJ 100 can be used on both regional and mainline routes.
Committed to product development, SCAC has three versions of the Sukhoi Superjet 100 within its portfolio: basic, long range and business; it is also working on a stretched version of the aircraft, which will have increased passenger capacity and is due for completion in 2019. SSJ 100/95 Basic and long range has a passenger capacity of 98 in single class configuration and offers customers a superior experience thanks to more comfort for passengers, increased profitability for operators, better support and systems for crews and enhanced environmental performance. The latter of which includes lower fuel burn thanks to improved aerodynamics, fly-by-wire, enhanced performance and a new engine; there are also lower maintenance costs, lower weight-related fees and lower capital costs, all of which result in more than ten per cent cost savings in comparison to SCAC's competitors.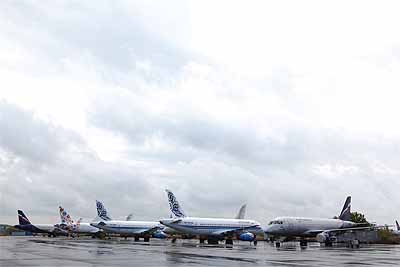 Meanwhile, the Sukhoi Business Jet is a must for high-flyers who require the freedom to travel anywhere in the world at short notice as well as high-quality facilities and optimum comfort. With more space than any other business jet in its class, the SSJ100 business jet offers more scope for comfort, luxury and facilities as well as interiors tailored around unique preferences. Indeed, by combining the cabin space of an airliner with the luxury of a bespoke Italian interior design, this jet offers a higher level of luxury in its opulent lounge. Increasing this level of luxury is the business jet's bar, bedroom and washroom, all of which have been produced with the same commitment to delivering superior quality in a relaxing, homely, environment.
Assembled at the company's modern factory in Komsomolsk-on-Amur, as in company claims, SSJ 100 incorporates the best technology that has been developed by well-reputed leaders in the aviation industry: "These renowned companies include Honeywell, Parker, Liebherr, Safran, Goodrich, Intertechnique and Thales, among others. It is an advanced and cost-effective commercial aircraft built with state-of-the-art technology in aerodynamics, engine and aircraft systems. For example, all models of the SSJ 100 family are equipped with two SaM146 turbofan engines designed specifically for this type of aircraft; the engines are produced by PowerJet, which is a joint venture between Snecma and NPO Saturn."
Keen to continue enhancing its product's operation capabilities, the company remains receptive to the feedback it gains from customers and offers additional activities in terms of customisation. For example, following SCAC's obtaining of the EASA certificate that authorises it to operate SSJ 100 planes on runways down to 30 metres, the company is performing activities to initiate operations in London City airport, one of CityJet's key locations, by December 2017; in line with this development, the company will undertake further improvement and performance of the aircraft via installation of horizontal winglets by 2018. This mode will be guaranteed by wing-flap system modernisation and FMS and avionics improvement, which will enable the CityJet fleet of SSJ 100's to fit in the short London city runway; flight tests are due to begin in the summer of 2017.
With three types of innovative aircraft already in its portfolio, SCAC is keen to continue strengthening its foothold in the aircraft market with new products, as Mr. Andrachnikov highlights: "We recently attended the Farnborough airshow 2016, where SCAC introduced the concept of a new aircraft designed to fly professional sports teams: Sportjet by Sukhoi." A mock-up of SportJet by Sukhoi was exposed in Rio during Olympics in August.
The concept of SportJet is based on the expertise and technology of Sukhoi Superjet 100, enhanced by innovative medical and IT solutions developed in co-operation with sports physicians, experts and managers. SportJet by Sukhoi is based on scientific and practical research in the field of sports, such as the impact of flights, jet lag, hypoxia, dehydration, stress on the body and aerophobia that affect professional athletes from various sports.
Among the potential customers the company sees national sports federations, professional sports clubs, individuals and businesses. SportJet by Sukhoi will provide custom aircraft versions for professional teams in such sports as football, hockey, basketball and rugby, as well as a solution for customers from business aviation, emphasising its ties with the sport and paying particular attention to health issues. The aircraft is easily customisable based on the client's needs.
Having set the foundations for further growth in locations such as Europe and also China, where the company going to open an office by the end of this year with the goal of taking one tenth of the market, the future looks full of opportunities for SCAC as it not only focuses on strengthening its foothold in existing areas but also seeks out untapped markets such as Africa.
Sukhoi Civil Aircraft Company (SCAC)
Products: Regional planes