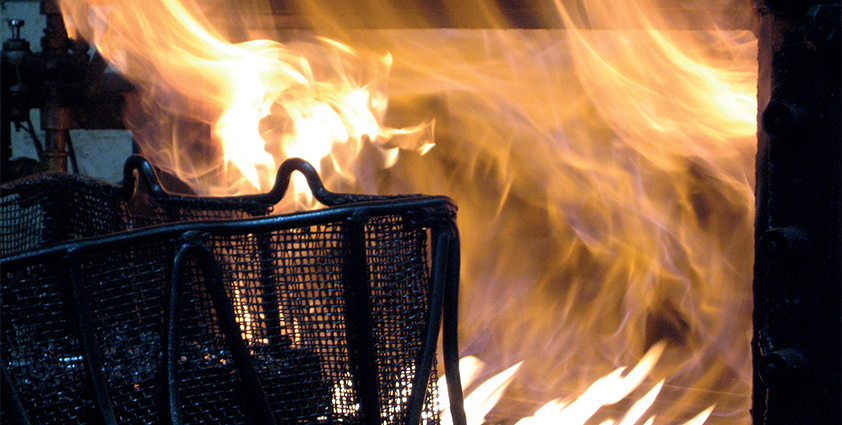 Built to last
Although it was originally located on a small riverside site in Sheffield, Summitglow has expanded into a leading business that continues to take advantage of both traditional and new technologies in order to overcome manufacturing challenges
Summitglow is a family-owned business that began its journey in 1983 as a salt bath heat treatment facility in Sheffield. It then went on to expand into operating Sealed Quench furnaces and Vacuum furnaces. In 2001, the company bought its first Vacuum furnace used for doing specialist and medical components. Summitglow started its first large scale vacuum heat treatment in 2015, with a half-ton Ipsen vacuum furnace, which was followed by a second purchase in 2018.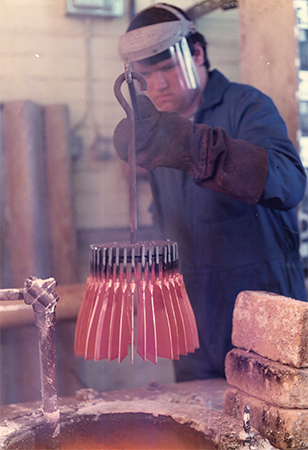 Philip Watkinson, the Managing Director of the business, shares details as to how the company has coped with the pandemic's challenges, as well as the lessons Summitglow is taking on to ensure a successful future. "Before Covid-19, we were growing from strength-to-strength," he begins. "In early 2020, we completed the installation of our second vacuum furnace, although it was more difficult because many of our customers across some of the sectors we serve shut down for a bit. We then had to make some adjustments to working patterns and shifts," Philip says.
What came to the company's rescue was an increase in wood turning tools within the craft market as customers took time to work on their hobbies. "People were spending more time at home, which is why that market exploded. Thankfully, the gap that was created by aerospace tooling, was rapidly filled with high-speed wood turning tools for our salt baths. What we are seeing at the moment is the aircraft market is slowly starting to recover, while the wood turning market has remained strong and stable.
"Now, a new challenge is costs, and we are working hard against cost increases and pressures. The troubles we have had recently with the conflict in Ukraine has started to impact us as well. I believe this is behind the recent increase in price of the heat treatment salts. So, we are doing what we can to control that, and ensure there is as little consequence on our customers as possible," he shares.
Taking this into consideration, we ask Philip about other measures he is exploring to combat the rising costs of raw materials. "The truth is that because this material is so specific, there is very little that we can do. Although there is not a huge amount of competition in this market, everyone is looking for the same ingredient. Bearing that in mind, we have to remain as efficient as possible, and maintain relationships with long-term partners, rather than continuously changing. This way, we can do our best to guarantee reliability within our supply chain," he elaborates.
Coupling with the dependability of its network, another factor that serves the company well is its diversification, as Philip alluded to earlier. "I think one of the things that works well for us is the range of sectors we serve. Because some companies are highly specialized in either aerospace or oil and gas, it's really difficult when those markets suffer. We work across a range of sectors, and I have always believed that this has stood us in good stead, especially when one market goes down.
"The resurgence of the oil and gas market appears to be in full effect, and we passed a recertification audit from a major oil company at the end of last year. That means that they have a strong order book for the next five years, which will provide us with great business as well. We also deal with people supplying the rail industry, others in engineering, and we have won new customers recently in the machine knife industry," Philip explains.
Considering the instability of the manufacturing sector at the moment, Philip highlights that these challenges will not sway the company away from delivering on high quality service. "We are ISO 9001 2015 registered. Although many companies are, we operate an open-door policy with our customers. Regardless of the condition in the market space right now, it is imperative that we remain dedicated to delivering the sort of service that our clients have always expected from us."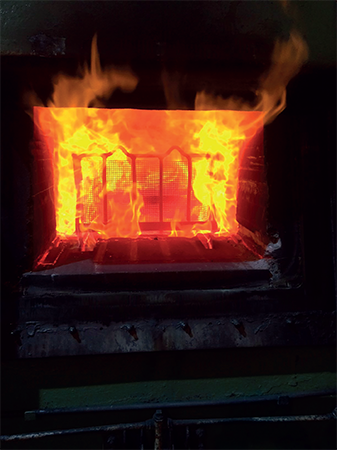 We turn the conversation towards the future. In discussing the trajectory of Summitglow, we ask Philip what a successful five-year plan would look like. "Considering what has happened over the last two years, I think a lot of people are waiting for the market to stabilize first.
"There may also be a need to replace work within the oil and gas industry, as people move away from that, so I think we will have to keep examining new markets, which may include nuclear modular reactors. Wind energy is already a market we deal with, and that is becoming more established. The push for us will be sustainable growth into high spec markets, which will also be the general trend across UK manufacturers," he shares.
For the remainder of 2022, however, Summitglow has a plan in place to install a new nitriding furnace as well, and at the moment,
Philip divulges that different suppliers are currently being evaluated to partner with the company. "The reason for this investment is twofold. Firstly, it's to help us match our increased capacity, and secondly it will help us offer a greater range of nitriding treatments. Aside from that, we are determined to continue building on our strategies to ensure that our business is one that our customers can trust, and remain with us for the long-run."
Philip then brings the discussion to a close on an encouraging and optimistic note. He takes a moment to pay tribute to the excellent and hardworking team at Summitglow, without whom none of its operations would be possible. "We have a fantastic group of people, and the majority of them have been with us for years; some have got 35 years-plus of service behind them. This has allowed us to retain a great deal of knowledge and skills that have helped us through some of these difficult times.
"At the start of the year, we brought a new person into our accounts department, who is brilliant, and we now have somebody new who is also learning about the high temperature salt bath line. It's wonderful to see that as our business grows so does our team, not only in personnel but also within their respective careers. I look forward to seeing how Summitglow continues to take on new challenges, because I know we have an excellent team behind us," Philip says.
Summitglow
www.summitglow.co.uk
Services: Steel finishers