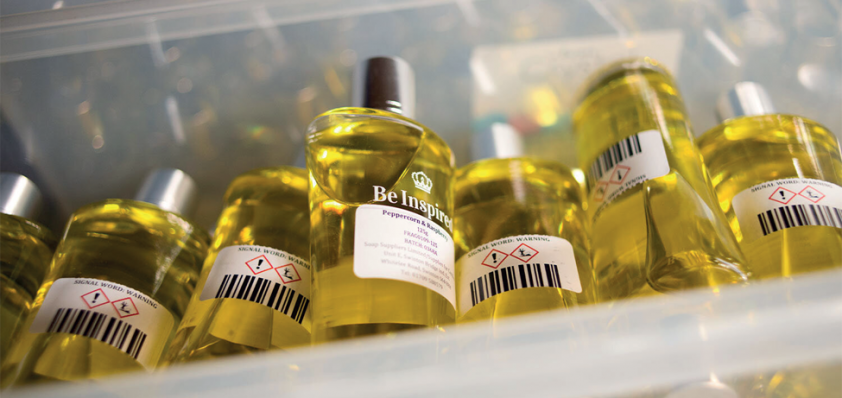 Making perfect scents
Led by its entrepreneurial Founder, Nicky Story, Supplies For Candles is embarking on a five-year mission to reach £100 million in turnover
Nicky Story is someone who knows the importance of persistence and hard work. After graduating from Leeds University with a degree in Business and Management, he set up his first small company in his father's garage. However, four years and £3000 later, the fledgling enterprise was yet to yield any meaningful success, and so, reluctantly, Nicky filed the venture as a learning experience and sought out more traditional employment.
Though the new role helped Nicky gain more experience in the business world, he quickly realized that his dream of running his own company had not died. If anything, the notion was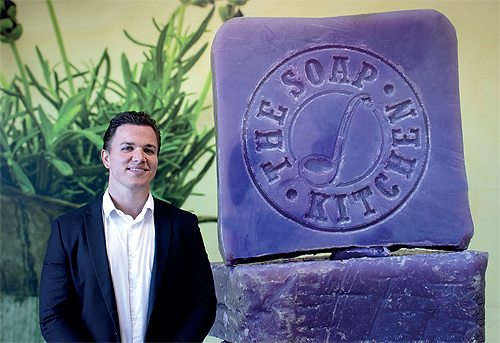 stronger than ever.
In 2016, strengthened by his previous mistakes and a growing knowledge of marketing and e-commerce, Nicky resigned from his job, used money saved for a house deposit to purchase quantities of wax, glass and fragrance, and launched a brand-new company – Supplies For Candles. In Nicky's own words, he 'hasn't looked back since.'
"The road to success has been riddled with pitfalls, and I've endured some serious failures to get to where I am today – the proud Owner and Managing Director of a multi-million-pound business," Nicky says. "It definitely wasn't an overnight success, but then again, not many successes are. As the American boxer Joe Frazier once said, 'Champions aren't made in the ring, they're merely recognized there.'"
Just six months after Nicky launched Supplies For Candles, sales soared and the company's workforce grew. Five years later, in 2021, the organization is no longer a start-up, but a small business empire serving over 100,000 customers and employing more than 100 members of staff.
"I am 29 years old and at the helm of the most successful online company of its kind in Europe," Nicky declares. "I've used all my experiences over the years to help me succeed. My initial business failure and my time in employment taught me a lot about the market and to always remember the 'why' in business, not just the 'what'.
"Failure also gave me the courage to take risks," he adds. "Playing it safe didn't work, so a different approach enabled us to take some risks in order to grow. I'm clearly not brilliant at everything, but I've learnt through experience that I don't have to be. Instead, I surround myself with people who have the right skillsets and that love what they do. That only comes over time. You have to give yourself time to grow your network."
Based across two locations, Supplies For Candles is recognized as one of the largest wholesale candle supplies companies in the UK, complete with the nation's widest range of complex designer fragrances. In early 2020, the business expanded its capabilities with the acquisition of The Soap Kitchen – a £3.5 million company originating from Devon.
"Supplies For Candles and its new sister company, The Soap Kitchen, are both manufacturers and distributors of candle and soap making supplies," Nicky explains. "Our customers range from wholesale, to retail, to micro-businesses that manufacture their own candles and soaps to sell online. Primarily, our products include wax, dyes, wicks, fragrances, essential oils, packaging, and ready-made kits for candle making, wax melt making and reed diffuser making.
"The 2020 acquisition of The Soap Kitchen allowed us to expand our product range to include everything needed to make new soaps, bath bombs, and bath and body products. It has helped us solidify our reputation as a one-stop-shop for both supplies and advice. Additionally, The Soap Kitchen has a loyal customer base, which has stayed with us through the acquisition process."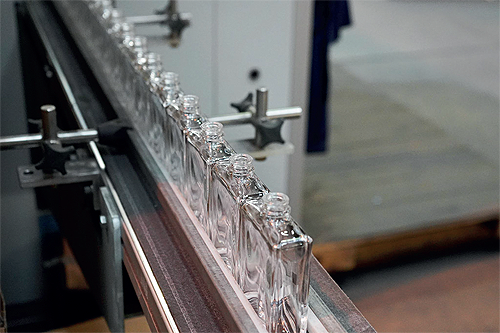 Building on the successes of 2020, Supplies For Candles continued on the acquisition trail in March 2021 with the purchase of Glassprint Ltd – a specialist in glass printing and product personalization services, as well as a vast range of home décor items including candle containers, wax melters and candleholders. The deal will also see Supplies For Candles take control of Glassprint's 20,000 square-foot warehouse, creating around 30 new jobs in the Yorkshire area.
"The acquisitions we've made recently have been key milestones for this business," Nick states. "Our hope is that they will now help us exceed £20 million in turnover this year.
"Our continued growth and investment have firmly established Supplies For Candles as a market leader in the distribution of both home fragrance and personal care supplies in the UK and Europe. We've streamlined operations and made the business more profitable in 2021, so we're now looking for new acquisitions and opportunities."
As part of its recent spending, Supplies For Candles has carried out a significant amount of internal investment. For example, the firm has ploughed funds into a new warehouse management system to improve operations
in all areas, customer service software to improve customer experience, and filling and labeling machines to increase production speed and capacity.
"I'm extremely proud of what we have achieved over the past year," Nicky remarks. "The business has grown at an amazing rate, but for me the biggest reward is the impact we are having on communities in terms of employment, and in supplying small businesses with the help they need to continue trading at home during these unprecedented times."
As Nicky suggests, Supplies For Candles has played a vital support role during the Covid-19 pandemic. Alongside the fulfilment of orders for its regular customers, the firm also gave away £100,000-worth of candle-making kits and business start-up packs to those financially affected by the crisis. Incidentally, over 2000 of these recipients went on to set up new businesses, which Supplies For Candles continues to supply on a regular basis.
"We've seen a huge increase in traffic on our website from people who have set up candle and wax melt businesses from home and begun selling online during the pandemic because it allows them to work flexibly around family commitments," Nicky notes. "We have helped thousands of people become successful entrepreneurs, including Hannah Chapman of Ava May Aromas – a company loved by celebrities like cleaning sensation Mrs Hinch."
Whilst he is passionate about exploring new markets and opportunities for expansion, Nicky is equally determined to give back to local communities and start-ups. Understanding of the difficulties faced by organizations the world over in 2020, Nicky decided to give away £10,000 to kickstart the fortunes of one small UK company in need of help.
"We received hundreds of applications and it was so difficult to choose one winner, but Kirsty Glover and her business The Pouring House really stood out from the crowd," Nicky recalls. "A small, relatively new, family-run operation based in Aston, The Pouring House is a soy wax melt business that was born in lockdown whilst Kirsty was furloughed.
"Initially started as a hobby selling to family and friends, the company has now broken into the wider market. It's something Kirsty never anticipated because she established the business as a distraction from Covid and a release from dealing with her health challenges, as she is currently in remission from cancer."
Kirsty's story resonated deeply with Nicky, who acts as an ambassador for the children's cancer charity Candlelighters. Nicky's involvement at Candlelighters, as well as his community work at local schools and colleges, is indicative of his belief that a business is more than the goods it produces or the revenue it makes; a business is about people.
"After my appalling experience as an employee, I have developed a leadership style that is collaborative, ensuring that staff are happy, that they have a voice, and that they have opportunities to grow and progress," Nicky asserts. "Because the team are so on board, I have over 100 brand ambassadors who strive every day to deliver exquisite customer care.
"At Supplies For Candles, we focus on curating quality content that is relevant and helpful to our customers and the wider community, sharing knowledge and know-how not just on products, but also on how to launch and grow a business. In doing this, we are helping our customers write their own success stories."
In order to further grow its customer base, Supplies For Candles will be transforming its e-marketing efforts later this year. After gaining the attention of new clients with the help of Google AdWords, the company then hopes to continue delivering a faultless service that keeps customers coming back for life.
"Our knowledge, expertise and focus on customer care is unrivalled in this industry," Nicky claims. "We are different. I am not aware of any other B2B businesses that focus so much on producing useful, relevant content for their customers.
"In terms of 2021, we will be concentrating on one word – growth. We are exploring new business opportunities constantly, whether that is more acquisitions, expanding into new markets, or increasing our available products.
"In the long term, I see us expanding globally, reaching thousands more business start-ups and completing more acquisitions. By then, I believe we will be able to hit the one million customer mark."
Supplies For Candles
Products: Candle and soap making business
www.suppliesforcandles.co.uk