Sustainability and the collaboration imperative  
Investors, stakeholders, customers, and employees are demanding the businesses they deal with operate with a strong environmental and ethical conscience, a shift that is leading towards deeper collaboration between businesses of all sizes and across all sectors. Here, Sara Cattaneo, Head of Supply Chain at ABB Distribution Solutions explores the importance of sharing knowledge and best practices, and the lead role collaboration must take if industry is to truly make sustainability a reality. 
Reducing carbon emissions is not something that can be achieved in isolation. While individual companies have a responsibility to manage their energy use, clean up their manufacturing operations and encourage their workforce to adopt more environmentally responsible behavior, focusing solely on what happens within the bounds of one business is vastly underestimating the interconnected nature of the world today. Your company may be in the business of designing products that themselves are helping to facilitate the energy transition, but where are the individual components manufactured? What do the protocols look like in that factory? Who are their suppliers? And theirs? Do they take these concerns as seriously as you?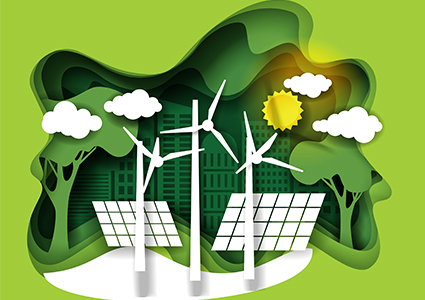 As investors, stakeholders, customers, and employees continue to demand the businesses they deal with operate with a strong environmental and ethical conscience, these are questions that urgently need to be answered. It is a consciousness that is leading to deeper collaboration both within and between businesses across the supply chain.  
At ABB, this realization has helped us to evolve our approach to supply chain management. Not only are our sourcing experts involved even earlier in the design process, but we are in the process of implementing a complete transformation. This involves both the development and introduction of more sophisticated digital tools to communicate with our supply chain partners. The aim is to have access to continuously updated, transparent data, thereby, minimizing manual intervention and possible misalignment. At the same time, going back to basics, we are talking to each other more frequently and in person versus the virtual communication we had to use during the pandemic.  
In addition, we are placing greater emphasis than ever on sharing best practices with our customers and vendors; why should all of us make the same mistakes when we can learn from each other? Collaboration must play a lead role, if industry is to truly move from ambition to action and make sustainability a reality. 
Defining the starting point 
To support the transition to a low-carbon society, ABB aims to move toward carbon neutrality in our own operations by 2030 (Scope 1 and Scope 2). At the same time, we are working with our main tier 1 suppliers to reduce their own CO2 emissions. But to even begin working towards that goal, with an eye to eventually measuring our improvements, step one must be figuring out where we are today. For a company that operates across geographies and industries, and whose supply chain is made up of thousands of vendors, each of whom must comply with different regulations, this is no easy task.  
But we are up for the challenge. To that end, we are tightening cooperation with our respected vendors to find a concrete methodology that will allow us to measure and better estimate our supply chain emissions and track the progress we make over time. Additionally, we have dedicated a complete workstream to not only finding the right assessment tools but cross-checking the formulae they use to ensure it meets our requirements.  
At the same time, we are continuing to exchange information with our vendors, many of whom are interested in implementing similar systems, to ensure there is as much consistency as possible across the supply chain.  
Vendor collaboration  
Another new initiative that is paving the way for greater transparency, is cross-functional workshops with our vendors, covering everything from how to reduce the CO2 emissions of manufacturing processes to sourcing alternative materials, technologies, and components for more sustainable, high-efficiency designs. For example, we recently changed a copper cathode we had been using for many years for a different version, which is built in a more sustainable way, reducing CO2 emissions throughout the whole manufacturing process. In addition, we are encouraging our vendors to work with their vendors to expand this approach across the entire value chain. 
Crucially, this effort is being bolstered by the ongoing development of a new cloud-based supply chain collaboration tool designed to improve the transparency of the data we share with our vendors, and vice versa. It has the dual benefit of allowing us to assess the emissions in the supply chain and improve productivity. The more processes that are automated, the more consistent they are and the less chance there is for human error.  
As the global geo-political climate continues to compound disruptions in material availability and transport, the main challenge we have ahead of us is unpredictability. Information sharing is a surefire way of helping players across the supply chain to minimize business disruption, at the same time as promoting sustainability.   
Cultural transformation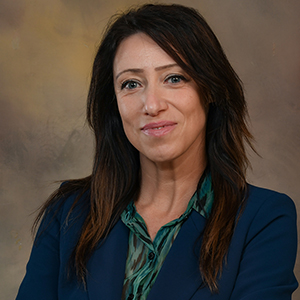 Close cooperation across functions has also been one of our key strengths. When any new project is under development, we are working to engage each relevant function as early as possible. My department ‒ supply chain ‒ has also become more 'front of mind' as an essential team to make sure that we fulfil our customers' needs. We are working closely with many different departments to develop the right strategies and technologies to reduce our risk exposure in sourcing and improve the sustainability of the products we specify.  
It's all part of a greater cultural transformation that places collaboration at the heart of everything we do. Our new, improved 'Innovation Days' are a great example. Led by the Supply Chain team, we work jointly with R&D and external vendors in manufacturing plants to discuss topics like efficiency, productivity, cost savings, and how to increase data transparency, which create mutually beneficial outcomes. 
By bringing everyone together under one roof to discuss our challenges and how to tackle them, we give ourselves the greatest chance of coming up with workable solutions. The desired outcome of each Innovation Day is to create a concrete action plan for improvements and put in place steps of how we will get there.  
For me, it's been a truly productive exercise. Through closer networking, we have built an even stronger level of cooperation between teams and departments across the world.   
Sharing best practices to tackle a shared challenge 
Sharing data transparently, both within and between companies, is the only way to progress toward a truly sustainable supply chain. We need to join forces, to make sure that we all push in the same sustainable direction and that we minimize any potential barriers to success.  
Now is the time for collaboration to take center stage. It is a shared challenge and a global one. If we can join forces to propose creative ideas of how to move forward, everybody will benefit, including our planet and society. In such a complex trading environment, if we don't share common goals or a common direction, it will be impossible to make meaningful changes. At the end of the day, we are all in this together!
Sara Cattaneo 
Sara Cattaneo is Head of Supply Chain at ABB Distribution Solutions. ABB is a leading global technology company that energizes the transformation of society and industry to achieve a more productive, sustainable future. By connecting software to its electrification, robotics, automation and motion portfolio, ABB pushes the boundaries of technology to drive performance to new levels. With a history of excellence stretching back more than 130 years, ABB's success is driven by about 105,000 talented employees in over 100 countries.