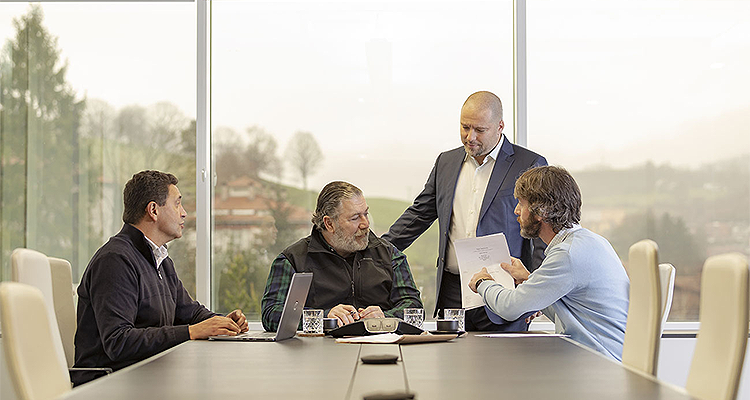 Sustainability in the paper industry is evolving, and ITASA wants to be part of the journey 
Next year, 2024, global business, ITASA, renowned for industry-leading release liners, will be celebrating its 50th anniversary. Industrias de transformación de Andoain (ITASA), which recently became a branch of American business, Mativ, has remained a successful enterprise by capitalizing on growth opportunities and reinvestments. Coincidentally, ITASA's President, Olivier Lavaud, will also be celebrating his golden jubilee. He sits down with Manufacturing Today to discuss challenges in the paper industry, and his thoughts on the importance of honesty and realistic intentions on the journey to becoming a sustainable company.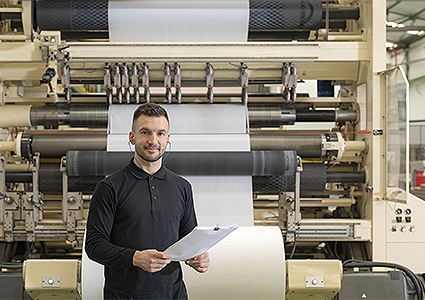 In 2000, ITASA was turning over approximately $20 million, and has since grown to reach a staggering $200 million. It also transitioned in 2016 from a family business to private equity, until it was acquired by Neenah in 2021, and became part of Mativ in July 2022. "ITASA has always been very hungry for growth, while remaining small, agile, and wise on investment decisions. If we look at the entire European release liners landscape, we're probably one of the most dynamic companies when it comes to investments, as we bring in new silicone coating assets every two-to-three years," shares Olivier.  
Specialty solutions 
The business has established four silicone coaters in Andoain, Spain, and also became a global player in 2019 through the opening of a greenfield operation in Queretaro, Mexico. "For a long time, we were more of a regional player, focusing on sales in Europe, and had limited access to North America and Asia. The fact that we're small, nimble and really focused has helped us grow quickly. We've taken this to the next level by replicating our model in the Americas." 
What separates ITASA from its competitors is a trait Olivier refers to as being a 'pure player'. "All we do is commercial silicone coating. We buy paper and we put silicone on it. Although we may have less versatility when it comes to our manufacturing processes compared to our competitors, we are eager to grow, we're great at making quick decisions, we're a Lean company, and we've maintained a good balance between the quality of the products and being commercially aggressive. This is what allows us to excel at being specialized." 
Seizing opportunities 
During his tenure, Olivier has witnessed several issues impacting the manufacturing industry. One of the ways in which ITASA has been able to keep up with ongoing challenges is through sector diversification. However, a more recent challenge has been making its products sustainable. In our conversation, Olivier speaks candidly about his determination to see the business become sustainable, and to do so in an authentic and transparent way. "Commercial silicone coating is done either on paper or film, so we use a variety of substrates. However, there are serious challenges when it comes to sustainability. There are different chemistries that can be used in the process, such as thermal solventless silicone coating, which we have adopted. There are other technologies that can be used, and that's going to be one of the levers for future growth. We're going to acquire new technologies that allow us to grow and meet new markets. The market is growing in Asia faster, and we forecast that is where new opportunities will lie." 
Striving for sustainability 
Olivier is the third generation in his family to work in the paper industry, and from his observations, changes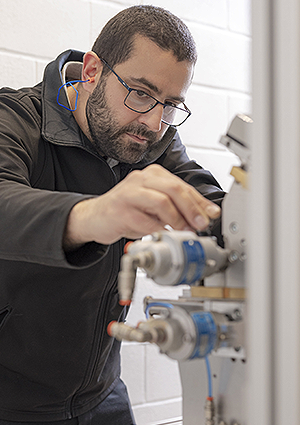 regarding machinery for manufacturing have not been too drastic. Nonetheless, the more ongoing shift he has witnessed in the last few years revolves around trends. "When I started as a young 20-year-old, there was a massive emphasis on recycling, sustainability and so on, and I believe that changes in the industry have more to do with materials used, rather than the methods used to produce them. 
"I worked for a specialty paper company involved in flexible packaging. A lot of the products that were used involved paper. This was then replaced by plastic, which became so widely used. One of the reasons is because it provides a natural barrier. It's shiny, glossy, and easy to print, and for a while, that was the trend. Now, no one wants plastic anymore, and we're seeing investments going back to paper, and I believe that trend is here to stay. So, I think the biggest change for this industry is that sustainability has regained strength and loads of investments are driven by that, which is heavily impacting the packaging industry." 
In bringing the conversation to a close, Olivier notes that there is massive value in investing in efficiency, innovation and sustainability, and looking ahead, he is keen to bring these drives to fruition. "Part of our clear growth plan is to make sure that we take the product's end of life into account, and find a way to make that more carbon neutral. We're at the design stage of our sustainability plan, and we are pushing for the plan to be more robust than it currently is, and we must make sure that our products are recyclable and recycled properly in the coming years, because I think that's the best way to succeed in this industry," he concludes.