Catering to the some of the world's largest healthcare OEMs is no small feat, and it's made increasingly challenging as these clients require suppliers to provide vertically integrated solutions. Symmetry Medical understands this, and has focused on providing total solutions to its OEM and direct medical clients, Director of Marketing Rob Sullivan says.
The company is a leading provider of implants, instruments and cases to orthopedic device manufacturers. Its products include instruments for the orthopedic, spinal and trauma markets, forged, cast, machined and finished orthopedic implants and plastic and metal cases.
In an effort to improve its ability to serve its customers, Symmetry is investing in its design and development capabilities. In June 2008, the manufacturer invested $5 million to expand its high-precision equipment at its Design and Development Center (DDC) in Warsaw, Ind. The DDC is a 30,000-square-foot facility dedicated to the design, engineering, prototype and manufacturing of sophisticated implants and instruments.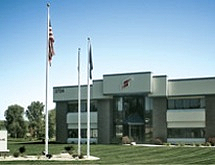 Symmetry has expanded its capabilities and expertise at the DDC to include multiple high-precision implant and instrument machining cells which provide high-speed machining processes with up to five times more precision than traditional equipment.
In a recent discussion with Manufacturing Today, Sullivan and Senior Vice President-Instruments Bill Frey shared their thoughts on Symmetry's competitive advantages, product development and the new directions the company is headed.
Manufacturing Today: How often does your product line change?
Bill Frey: As a full-service provider to OEM spinal and orthopedic companies, our product line is constantly changing. We make thousands of distinct parts each year, typically running 15 to 20 Lot 1 jobs each week.
MT: How does manufacturing adjust?
BF: We employ lean principles and a highly trained technical work force organized into integrated self-directed teams that enable us to change over jobs quickly.
MT: What type of emphasis is placed on new product development?
BF: In addition to partnering with our OEM customers on new product designs, we have dedicated resources designing products that align with our own instrument brands.
Rob Sullivan: We continue to evolve our product development portfolio and enhance our research mechanisms. We understand and appreciate product development and how im­portant that is to our customer base. In our medical direct division – SSI in Nashville, Tenn. – we developed products to round out our Access brand ENT line.
We are putting significant time and effort into the SSI division, which handles our Access Surgical, Ultra Instruments and containers and FlashPak sterilization cases.
These brands are becoming more of an emphasis for us as our company tries to balance our OEM contract sales and our medical distribution division sales.
In 2008, we were a $420 million company with 90 percent of our sales coming from OEM contract sales and the other 10 percent from the medical distribution division.
MT: How is the company adapting to the current economy?
RS: We undertook several initiatives in anticipation of customer order softness in the second half of 2009 that we believe enabled us to significantly grow our bottom line. We believe Symmetry has an advantage during this period as a result of our business model, our strong balance sheet and customer relationships.
MT: What are Symmetry's plans for the future?
RS: We are always looking for the best strategic alliances, and we are willing to wait the proper time to make investments. In June 2008, we an­nounced a $5 million expansion of the design and development center, which shows our intent to continue to execute on our mission.