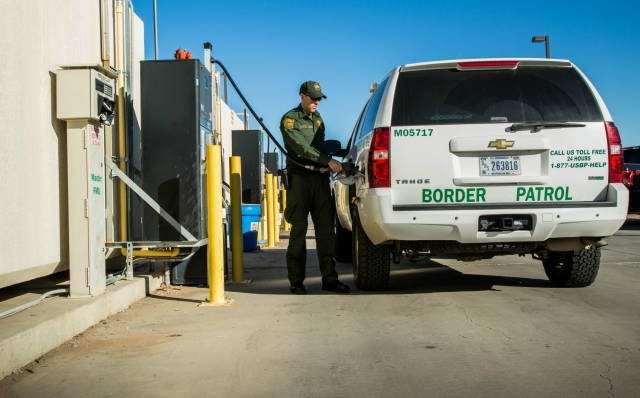 FuelMaster leads the market in fuel management automation for one simple reason. "Day in and day out, from the deserts of Mojave to fuel sites in Alaska, our stuff just works," says Dan Phillips, vice president of sales and marketing for Syntech Systems, the company behind the FuelMaster brand.
The reliability of the FuelMaster system has helped it gain more than 7,000 customers who manage more than 14,000 fueling sites worldwide. These customers track more than 3 million users and collect data from over 350,000 automotive information modules..Users of the system include military, commercial and municipal fleets as well as other governmental entities such as state departments of transportation and the U.S. Department of Homeland Security's Customs and Border Protection fleet.
"We enjoy the position of being a premium brand with premium technology," Phillips says. "The equity behind the FuelMaster name is second to none."
Product Evolution
During the late 1970's, Syntech first engineered the automated fuel accounting system used by the U.S. Air Force at facilities across the continental United States. Almost 10 years later, the Air Force requested a fully functioning automated fuel management system for both fixed fuel sites and mobile fueling carriers to have automated equipment, reliable communication methods and comprehensive software with flexible reporting capabilities. Their goal was to efficiently and accurately manage their global fuel assets. That request drove the evolution of FuelMaster in 1985 and this technology was successfully deployed to 220 Air Force Bases around the world.
The fuel management unit (FMU) eventually became a staple product for all military branches. With this success, in the 1990's Syntech began to offer the product line into commercial applications. For organizations who buy their own fuel, intended for use in their equipment/vehicles, providing the ability to securely manage these assets was a new tool in the arsenal of labor efficiency and asset protection.
"Historically, non-consumer fueling sites were unmanned with open fuel pumps that were easily accessible. Therefore, a significant percentage of fuel simply ended up in unauthorized vehicles, or the wrong fuel was dispensed into vehicles causing equipment issues," Phillips says.
Frank Sessa of New England Motor Freight recently installed the FuelMaster platform. "In our industry, fuel and time are among our greatest assets," he says. "Before utilizing the FuelMaster system, we managed our fuel manually across 28 dispatch terminals. We are now automated and have the ability to manage our fuel consumption from multiple locations, in real time, while eliminating human error."
The system has developed over the years to provide additional security and additional data to multiple system users. The patented Automotive Information Module (AIM), which is installed in the vehicle and connected to the OBD port, utilizes RFID technology. When a vehicle with an AIM installed approaches a FuelMaster managed pump, it communicates to that pump's FMU via radio-frequency identification (RIFD). The module identifies the vehicle, authenticates the asset, and then authorizes the type of fuel needed as the AIM device transmits other data – including the car's mileage, diagnostic trouble codes, engine hours, fuel economy and battery voltage, to name a few. This data, collected by the FMU, is accessible by a software platform developed by Syntech and available to fuel managers, fleet managers, logistics professionals and safety directors.
"There was a time when our clients' greatest concern was just controlling costs at the pump, and there was a need for that, especially a few years ago when gas prices were rising continuously," Phillips says. "Now, given our vast footprint and the customer's desire for additional stakeholder data, we are providing more comprehensive reports to our users."
"Today, we can govern the fuel and help manage the vehicle asset. We can also gather information about the driver's behavior, reducing risk and liability," he adds. Accurate mileage data is critical to the fleet's maintenance staff, which schedules service based on that information. The Titanium AIM module reports the actual dash odometer reading without input from the driver.
Syntech became the leader in fuel management products by exceeding its customers' expectations for nearly three decades. "Our manufacturing processes and procedures have been developed through the years by integrating technology, eliminating waste, having appropriate inventory, certifying suppliers and treating them like partners, and managing quality through every step of manufacturing," Director of Manufacturing Wendy Poole says. "We assemble and test using the most efficient tools and equipment. Our personnel takes complete ownership of their duties and we enjoy the responsibility of being world-class."
Support Systems
Syntech's operations include engineering design, systems integration, independent research and development and manufacturing. "One of the most significant advantages of Syntech Systems is having all key functional areas under one roof: engineering and product development, manufacturing, sales and marketing, and customer support," Sales Director David Landoch
says. "This allows quick communication of customer needs and market trends within the organization – allowing us to react, plan and innovate clearly and quickly to the technology needs evolving in our industry."
The company assembles roughly 150 FuelMaster units per month at its headquarters in Tallahassee, Fla. AIM units are designed by the company's engineering staff and produced in a partnership with a key supplier, Phillips says.
FMU components including circuit boards and electrical components are tested individually, and the assembled unit is also tested as a whole. Programming code used by the software within the units is also tested.
"Our corporate methodology for standardizing fueling equipment and fostering utilization of practical technologies includes rigorous adherence to testing and configuration management processes and established guidelines," says Shane Smith, director of engineering, executive strategy and leadership. "As the saying goes, 'one test is worth a thousand expert opinions.' This is why we are uniquely positioned to provide end-to-end fuel-management solutions for our customers with an unprecedented average annual up-time percentage of 99.99 percent. Our talented staff enables us to provide a modular and dynamic model that reduces operational costs and integrates multiple devices in a networked environment, tackling costly application development, maintenance and remote service management."
All new features and technology for the FMU units are backwards compatible to previous models and software.
FuelMaster products are assembled based on many lean principles. "It's our goal to eliminate waste, take out unnecessary steps and reduce human error from the manufacturing process," Phillips says. "Our work areas are very efficient and designed like an assembly line. We schedule production and plan inventory with broad market outlook, but we also have the flexibility to adjust our schedule daily if we need to, and we do often to serve our customer's needs."
Syntech supports its products through a customer service team located in the Tallahassee facility, which operates 24/7 364 days a year. "Our customer service team and engineering depth are our greatest strength," he adds. "We do not outsource our call center – we're old school that way."
Product training is available both in Syntech's facility as well as remotely and online through the company's FuelMaster School. Training is offered for the more than 300 distributors who carry the system as well as for end-users.
Looking Ahead
Syntech continues to build on its history of success with the FuelMaster platform. "The commercial sector has provided us with steady growth since 1990, and 2017 was a record commercial year for us," Phillips says. "We're very excited about 2018 with our FM Live software now available, which can be hosted on our cloud space and provide customers instant access to accurate, real-time data."
The company recently introduced new products including the FuelMaster 4500 series FMU and the Titanium AIM module, which includes advanced encryption and captures more user data than its predecessors. Consistent with the company's founding strategy to allow existing customers to benefit from continuous development, the newest technology is available in the form of bundled upgrade kits to current users.
In the past four years, Syntech has invested more than $15 million back into company by expanding R&D with additional engineers, software developers and tooling for efficient operations "Our ownership team believes in our future and eagerly pours investment back into the company with pride and confidence," Phillips says.
Advancing technology has been a core goal of Syntech since it was purchased by owner Doug Dunlap in 1989. "We have throughout Syntech's existence, made significant investment in research and development," says Sara Dunlap-Fletcher, marketing operations manager. "Through this model, we have been able to enhance our technologies, evolve products to meet customer needs, and provide customers with the highest quality products worldwide.
"I believe the biggest testimony to our success lies in the customers we support, across the industries we serve," she adds. "From the Department of Defense, local government and state DOT's to private airports, trucking companies and your local pest control provider, we here at Syntech are committed to building successful long-term relationship with customers by servicing their needs no matter their size."
The drive to innovate and challenge the status quo, along with their commitment of providing continuous value to customers, is the fuel that keeps Syntech System's FuelMaster brand at the top of the podium of fuel management.