Tandom Metallurgical Group
Metal gurus
As sustainability continues to increase in importance to industry and consumers, Tandom Metallurgical Group is ideally positioned to assist its customers on their green journey, thanks to its expertise in metals recycling
A business that deals in the processing, tolling and trading of recycled metal, Tandom Metallurgical Group (Tandom) offers a whole range of processes for aluminium, non-ferrous metals, stainless steel and ferrous scraps. Processing scrap metals from a wide range of industries including aerospace, automotive, building and food; handling materials as diverse as coffee capsules, used beverage cans, drosses, turnings and cuttings.
As with all manufacturers, Tandom has had to face the challenges of the past two years, dominated as they were by two massively influential, and yet vastly different events – Brexit and Covid-19. "As an essential business in the recycling industry, we managed to continue working throughout the Covid-19 lockdowns with only a small number of staff having to go on to the furlough scheme. With strict Covid-19 policies in place we successfully managed to keep our staff safe with only several reported cases that thankfully none of which were serious," reported Tom Muir, MD.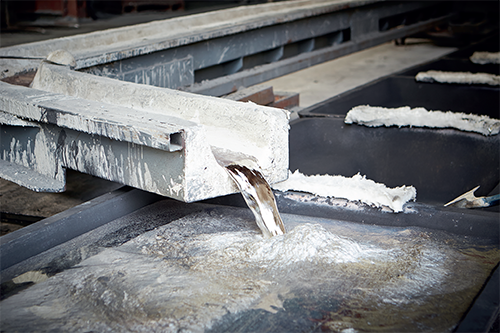 With regards Brexit, this has presented challenges but also a vast number of opportunities. "Clearly there were extra costs with extra forms with regards imports and exports, but at the same time we have seen a surge in demand for our products as pent-up demand following Covid-19 is released," Tom notes. "We have seen volumes and prices rise across all sectors of the business with the current fiscal year looking to be our best on record. Pre-Covid turnover was £88 million, dropping down to £72 million as the restrictions had an effect but then increasing to £99 million in 2021 with this current financial year looking to hit £120 million. During all of these years we have managed to return a profit which is testament to all the hard work that has taken place."
One of the biggest implications of Brexit has been the difficulty in getting new staff, and this is due to several reasons including fewer available European workers and with other industries actively seeking staff to meet their demand. As a key player within the recycling industry Tandom recognizes that recycling is not always the first career choice for people leaving education today and as such it and others are changing the way that recycling is presented so that it becomes more attractive.
The fact that coronavirus kept people in their homes and factories had to close changed many aspects of business and domestic life, both of which affected Tandom's operations. "The automotive industry went very quiet – it was still ticking over, but generally speaking most of our reduction in turnover during that period was due to this lack of activity," Tom reveals. "But the other side of the coin was that as people were at home so much, used beverage can and coffee capsule recycling increased dramatically." Supporting these industries during this time in the UK certainly proved beneficial.
Having alluded to the company's current profits trajectory, and the dramatic increase in its recycling activity, the link between the two areas cannot be overlooked. "The green agenda is driving this," agrees Tom. "We are being approached by very large organizations, rather than having to seek out work ourselves." With their eyes on improving their sustainability credentials, these businesses are finding out that if done properly, recycling can actually be profitable, rather than a cost, as Tom goes onto explain.
"This will require some organizations to change the way they operate somewhat, and introduce new activities they have never done before, and the best word I can use to describe how we approach this is 'partnerships'. This is moving on from the old-fashioned customer-supplier relationship, to a discussion between both parties deciding the best way forward and how can we help them to achieve their goals."
Emphasizing how different this methodology is to traditional operations, Tom describes it as working very closely with a customer, to help achieve their green agenda targets, reduce their carbon footprint and improve their sustainability. Tandom already has two or three projects in the pipeline with some of its larger customers, and it remains very keen to explore all the possibilities of recycling, not just from an environmental point of view, but from a financial one, too. "The potential in that is absolutely enormous for a business like ours, which is why we have never been more positive about the future," Tom adds.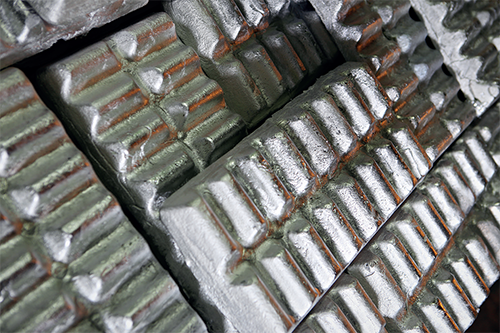 Anticipating that its services will be called on even more frequently going forward, Tandom is investing in new equipment, in order to ensure its quality levels meet and exceed the needs of even the most discerning client. "The specification has to be right first time, every time," Tom concurs. "That means that we have to make sure what we supply them – even if it is as a blend – is produced to the exact specification they need for their end product, because they cannot hold up production to add or subtract this or that. That is where our experience comes into play."
Investments are also being made into facilities. "We purchased several acres next door to our existing plant, which we have now had fully concreted and organized – the old days of the 'scrap yard' have gone. With all of the HSE regulations and implications of what we do, we operate totally professionally, and when you do things properly you become more efficient. The two things are not mutually exclusive; they really do go hand-in-hand, if you do everything by the book."
Maintaining a modern and attractive workplace also helps Tandom to attract the right talent into the business and make it a more appealing option for jobseekers. "The vision of smokestacks and fumes is out-of-date. The industry in general had to tidy up its act, and we have done that, and not just us either – the industry in general is modernizing. So, it is an upgrading of everything, and there is synergy in that because not only do you make more money if you are environmentally friendly, but you attract the right people into the business; they go together."
Remaining on the subject of people, Tom noted that operating through the pandemic highlighted to Tandom the reliability and steadfastness of its team. "Our people were willing to work flexibly, change shifts, and do whatever was needed to make up for the fact that some people may be off work. They have been great, very accommodating in terms of getting the job done. They were also appreciative that we as a business didn't put everyone on furlough and the other steps we took to keep them as safe as we could."
Returning to the fact that the increased business Tandom saw in recycling meant it could balance the decrease in work from the automotive sector, Tom reflects on the success of Tandom's diversified model. "This is one of the reasons why we were able to continue operating, and it also emphasizes how important diversification is to the business," he notes. This can also be seen in its activities in specialized metals such as titanium and where it is now well established, and in fact, the specialist steels section is proving to be a major contributor to 2022's profits.
Going forward, Tom anticipates more partnerships and activities linked to sustainability. "It really has never been a more exciting or interesting time, to be honest, as we find that people are genuinely buying into being more environmentally friendly, not just paying it lip service. We are receiving all sorts of enquiries from different sectors of the industry for what we can do to help them achieve their environmental and financial goals.
"That is what we do and where we are very experienced; we have facilities to manage scrap metals including sorting, baling, shredding, and melting. Giving the customer what they want and in a form that they can use. There are a number of companies who have metals that previously they would have simply disposed of; now they recognize the value of having the materials recycled. They want us to process it, melt it, convert and return it to them so that a successful closed loop system is in place. There are so many opportunities out there, and every day someone will get in touch asking if we can do this or that for them, so we have never been more optimistic about the growth opportunities that are available for Tandom."
Tandom Metallurgical Group
https://tandom.co.uk/
Services: Specialist in the production of Aluminium alloys and Master alloys and the recycling of all scrap metals, drosses and waste arisings