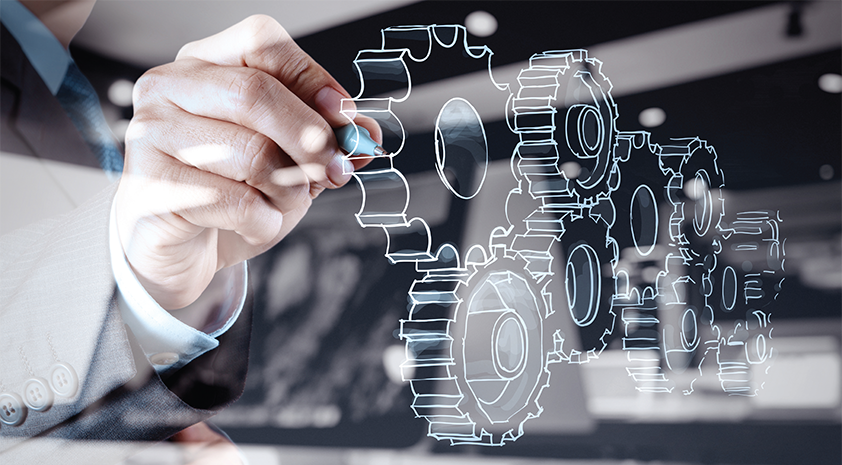 Engineering at the cutting edge
As a full-scope supplier of electromechanical products, TDC Parsons Peebles uses innovative methods to produce high-quality, bespoke generators for customers across a range of industries
From its headquarters in the UK, TDC Parsons Peebles (Parsons), uses cutting-edge generator technology to provide long-lasting solutions to customers in the power generation and general industrial sectors. The company is known for offering a range of services and products, from workshop programs to advanced HV generators. With 123 years' worth of engineering experience, Parsons is now an industry leader, and pioneer of sustainable practice within the manufacturing sector.
The Parsons Peebles story begins in 1898, with Parsons' first manufacturing facility. The operation focused on producing bespoke, high-voltage motors for a handful of key clients in the power generation industry. Over the following century, the company developed an unparalleled depth of knowledge in the design and manufacture of electric motors.
The technology that Parsons has developed since its inception is now considered world-leading. This success would not have been possible without the guidance of Parsons' parent company, TDC. With TDC's support, Parsons grew into a specialized electromechanical solutions provider, able to deliver new technologies and services to a range of industries.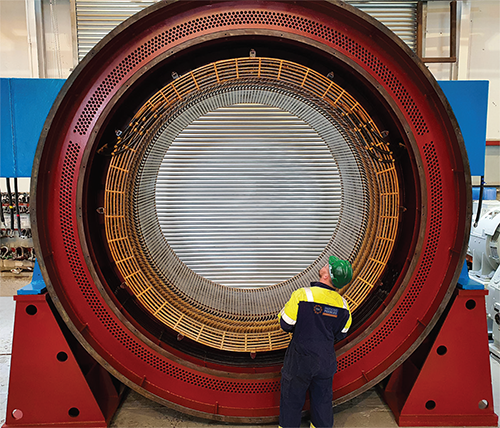 Parsons has developed specialist abilities in the building, servicing, installation, commission, analysis and repair of industrial electromechanical equipment. The company boasts a highly-trained team of professionals, capable of working with motors, generators and even frequency convertors.
Today, a range of brands operate under the Parsons name. The company owns Parsons Peebles Generation, CA Parsons and Peebles Electric Machines, to name a few. With the help of these specialist brands, Parsons is able to manufacture components and machinery for almost any specification. Its engineering team is especially capable when it comes to working with complex conditions, such as low starting currents, low noise environments, and certified applications.
Parsons' extensive portfolio is available to customers 24 hours a day, 365 days a year. The brand is recognized as a strategic and reliable partner for hundreds of companies across the power generation and industrial sectors, and, as a result, its work can be seen in a number of high-profile installations, including oil platforms and hydro-power stations.
With an average lifespan of around 40 years, and a reputation for unparalleled quality, Parsons' motor and generator technology is built to be a solid and reliable investment. The company's product portfolio includes replacement motors and generators, with authorized distributor status for recognized brands across the UK.
Customers are also able to access a plethora of specialist components, both bespoke and standard, through Parsons. The company manufactures and distributes stock immediately to customers, using one of the world's largest stocks of engineering parts.
Since originating in the UK, Parsons has become a global operation. The company uses its international sales and agent network to offer each component within its product portfolio to key industrial markets anywhere in the world.
Parsons' main manufacturing facility is located just north of Edinburgh, in Rosyth. The workshop there can produce anything in the Parsons catalog, however it specializes in high-voltage motors with manufacturing capabilities. The facility also includes one of the most comprehensive test facilities in Europe, with direct, full-load testing and a capacity of up to 60Hz, meaning each component can be fully analyzed and signed off before being sent to the client.
The location of Parson's Forsyth facility is also strategic, as the area has easy access to a range of transportation options, including air freight, shipping and rail. This facilitates the speedy production and distribution of goods all across the world, and maintains Parsons' reputation for responding to customer needs faster than any of its competitors.
Rapid-response service is an important part of the Parsons offering, as it primarily serves large-scale industrial companies in vital sectors such as defense and power generation. Having a strong understanding of these industries and the pressures they face is one way that Parsons serves its customers comprehensively and effectively.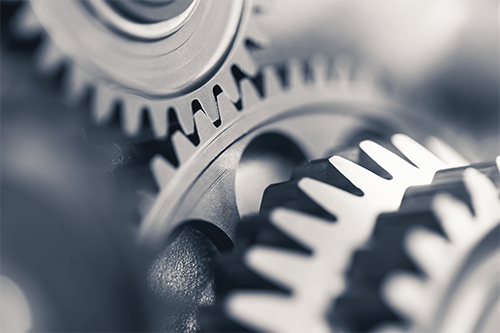 These attributes are especially important for Parsons' work in the oil and gas industries. Parsons machines are engineered for durability and reliability, with the aim of providing reduced cost of maintenance alongside increased life expectancy. The company has trained offshore technicians, who are highly informed when it comes to the industry's specific standards and certification requirements. These services are offered 24/7, which is one of the main reasons that Parsons boasts so many long-standing partnerships with major companies in the oil and gas sector.
With decades worth of experience and knowledge, Parsons Peebles also provides effective support to the energy industry. The company primarily provides standard electromechanical products for rotating machinery, such as pumps and gearboxes, but it also offers bespoke design and build services.
For conventional, renewable or nuclear power applications, Parsons has extensive experience worldwide. The company is always developing its advanced working knowledge of the energy sector, meaning it has industry-specific knowledge of pump, compressor and fan technology. From the supply of motors and generators, to the maintenance of large-scale machinery, Parsons is able to offer customers an informed, fast, and reliable solution.
Over the last 123 years, Parsons has developed an international reputation for quality. Having manufactured over 11,000 units since 1960, the company is able to meet the engineering needs of customers on an individual basis, through bespoke, collaborative design and reverse engineering.
The company has also made bold investments into the latest manufacturing technology, with facilities that are developed to incorporate the ever-progressing demands of energy utility clients. Parsons currently operates with some of the industry's most cutting-edge plant, equipment and personnel, to guarantee quick repair times for customers.
An important part of the company's success is its team of skilled engineering experts; with specialists working every hour of every day, Parsons can ensure its clients receive a seamless service. Highly skilled engineers are made available on a long- or short-term basis, to all customers, regardless of geography. The company ensures that its teams are trained to work safely in hazardous areas, including confined spaces, so that they can offer plant maintenance and installation services whenever they are needed.
Alongside Parsons team of experienced technicians is its equally dedicated team of project managers. With every new client, a Parsons project manager is assigned to oversee the entire project, and co-ordinate every aspect of the design and build process. Throughout the project cycle, the company's collaborative project management philosophy is used to keep customers aware of, and actively involved in, each and every development. Additionally, all activities, from planning to maintenance, are carried out in accordance with ISO9001:2000 as standard.
As an industry leader, Parsons sets a strong example in terms of social and corporate responsibility. The company is known for taking its environmental and social responsibilities into serious consideration, as it works to ensure sustainable procurement and ethical practice throughout the supply chain.
Striving to minimize the effect it has on the environment, Parsons Peebles, runs an ISO 14001 accredited Environmental Management System. In addition, the company's sites in Castle Donington, Reading, and Rosyth are run with an exceptional level of energy efficiency, in alignment with the company's green policies and procedures.
A culture of continuous improvement is at the core of Parsons' success. As it continues to excel, both as an innovative creator in the electromechanical engineering category, and as a strategic partner to hundreds of major businesses, the company succeeds in raising the bar for manufacturers across the world.
TDC Parsons Peebles
www.parsons-peebles.com
Services: Electromechanical engineering