Brand supremacy
TDP Textiles' high-quality manufacturing standards and excellent connections with all of the UK's major retailers have helped the company build an impressive portfolio of clients
As a licensee of some of the most widely recognised brands in football and the entertainment industry, TDP Textiles always bears the responsibility of meeting its customers' expectations by ensuring the highest quality of the products it manufactures for them. The company, which was founded in 1982, specialises in supplying children's and adult's clothing under apparel licensing agreements and works with brands such as Disney, Nickelodeon, Universal and Hasbro, as well as half of the Premier League football clubs.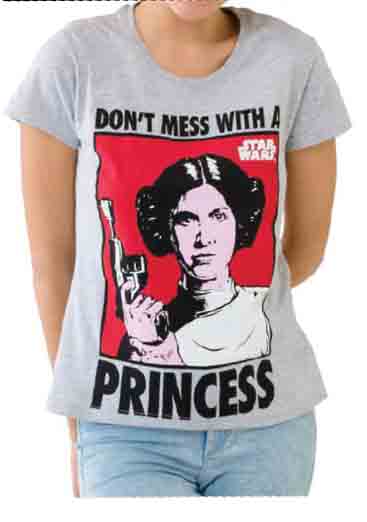 For any brand owner, the company they are entrusting their products to, needs to possess integrity and to execute its agreed commitments to a certain standard. For Dean Greasley, Head of Licensing, TDP displays two key strengths that set the company apart and guarantee its reliability.
"First of all, our clients want us to make sure our products are manufactured in socially compliant factories, as they strive to manage the ethical side of the process. We have a Head of Compliance who, although based in the UK, has teams both here and in India, where 95 per cent of our production takes place. It is also important to clarify that we employ nearly 50 people in India who are our own workforce. We do not outsource to other agents, nor do we accept any home workers. This is so, because we have to maintain our own standards, which in turn will satisfy both our licensors and the UK retailers we distribute to."
The second critical advantage TDP has, is the company's strong network of retailers, which covers all key market areas such as the value channel, supermarkets, and fashion retailers. Dean explains: "Brand owners need to know that we have the right customer base for their products, so that they can be certain of achieving commercial success. We work with all the major retailers in the UK, which means that our clients are presented with every opportunity to establish the strongest national presence possible."
Traditionally, TDP has enjoyed considerable success in two of the product categories it operates within – nightwear and underwear. "These are the two areas we have been working on for the longest period of time," says Dean. "The nightwear business, in particular, has seen the biggest growth over the last five years, mainly due to the fact that there is a large supply base we can go to, to manufacture these pieces of clothing. With underwear, it is much more difficult to find the right factories to work with, because it is a technically complicated and, yet, low-value product. Even though we have been present in the area for a very long time, we do not expect it to experience the same rate of growth as the other categories we are looking to develop.
"In fact, as of late, we have been very active in outerwear (or daywear) and babywear. The latter is virtually in its infancy as we have only brought our first products to the market in 2018. My prediction is that babywear will make up about five per cent of our turnover at the end of this financial year and, together with outerwear, it will continue to grow in importance in the future," he analyses.
Discussing the factors that determine the success of a particular product, Dean remarks that, especially in the entertainment industry, the release of a new film or TV programme almost inevitably results in a spike in demand for related merchandise. "To give you an example, when Disney's first Frozen movie came out in 2013, it brought with itself a lucrative licensing agreement for us and for the last five years, ourselves and many of our peers have been eagerly anticipating the sequel's release date. Now that it has been announced that it is coming out around Christmas this year, we are confident that just by having the licensing agreement in place, we have already scored a major victory, because we know for sure that people will be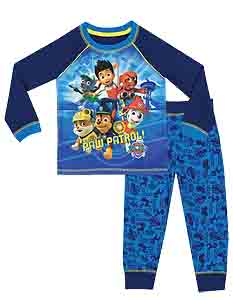 buying Frozen merchandise."
In Dean's opinion, TDP's involvement in the football clothing sector represents almost an independent business for the company, because of the different type of retailers it has to deal with. He comments on some of the market's peculiarities: "Sales of club merchandise depend a lot on the performance of the individual team. This is actually very true of the England national team, too, since we also have a licence with the Football Association. If they are doing well, then a lot of their products can generate significant revenue.
"We also need to be conscious of the geographical regions we are selling certain items to. Football fans are generally incredibly loyal, so offering one team's products in the area of their rivals does not make much business sense. These considerations do not apply when we distribute the products of international clubs, however. For example, we have partnerships with Barcelona and PSG and it is acceptable for a young boy or girl to follow one of these sides as their second team," he adds.
Turning his attention to what the remainder of 2019 could possibly be holding in store for TDP, Dean brings the growing role of ecommerce to the fore. "We are now focusing on how our business is geared up to supply online retailers. The last few years have been a time of rapid change in the profile of the retail customers we are delivering to. A lot of existing clients have made a move towards expanding their Internet activities, but we have got some online-only retailers on board, too," he points out.
"Product-wise, the aforementioned release of Frozen 2 fills us with excitement for 2019 and so do the upcoming Marvel and Star Wars movies," Dean continues. "The year ahead promises to be very exciting, despite the visible uncertainty surrounding Brexit. At the end of the day, the films in question guarantee a rise in demand for associated products, and retailers, regardless of their insecurity, will still have to provide their customers with a wide range of merchandise."
By the looks of it, the years to come will be dedicated to TDP's transformation into a company that is capable of offering a total solution to its licensors. "We want to start serving every individual brand we work with across multiple categories. Our ambition for the next five years is to be known not simply as a nightwear or underwear supplier, but as a licensed apparel supplier," Dean wraps up.
TDP Textiles
Products: Entertainment, branded, and sports licensed clothing