A cross-section of success
Tech Tube Ltd (TTL) embodies over 35 years of experience in the manufacture of plastic profile extrusions, cosmetic tubes and DIY tube manufacturing, tube printing and injection mouldings, operating from a single location, comprising of TTL and AV Injection Ltd (AVI)
The wealth of industry experience of TTL and AVI makes the organisation one of the most skilful general-purpose plastic extruders, cosmetic tube manufacturers, printers and injection moulders in the UK, all under one roof. These skills are subsequently present within both TTL and AVI.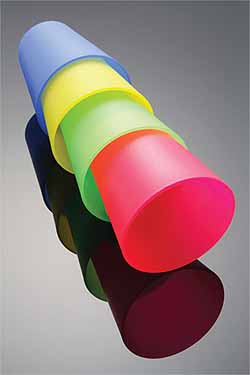 Today, TTL is a leading specialist in the manufacture of plastic profile extrusions and injection mouldings in almost any shape or size and is further able to offer a comprehensive range of standard products for various industry applications. The company is renowned for its innovative approach to plastic extrusion and injection moulding design, which is executed within its modern factory that is geared for rapid production and the capacity to process extremely large orders with ease. The site occupies over 40,000 square feet, which incorporates a modern tool room, numerous extrusion lines, a clean room, a specialised corrugated tube line, 38 injection moulding machines ing from 50 tonnes to 1100 tonnes, plus two large warehouses.
TTL is today an expert in extrusion profiles, while AVI produces bespoke moulded parts, which allows the two companies together to provide a complete extrusion and injection service to many industries. TTL has the capacity to supply innovative design and manufacture of large or small volume orders. In manufacturing, for example, both TTL and AVI are able to offer a complete conveyor roller and tote bin service, these capabilities include the production of conveyor roller tubes, with a wide range of colours and materials available. Stock tooling is available for most roller sizes, including 20mm, 25mm, 30mm, 40mm, 50mm, 60mm and 63mm O/D. Plastic conveyor roller tubes offer significant advantages in that they are lightweight, a low cost alternative to stainless steel, offer high levels of strength and durability, reduced noise, made from either ABS or rigid PVC, are ideal for humid or wet conditions, they are simple to wash down and are corrosion free. The benefit of these properties encompass non-marking apparatus and greater simplified container movement control.
As TTL has continued to grow, it has worked to ensure that it operates a modern facility that delivers increasing production capacity. During October 2015 for example, the company took delivery of four additional injection-moulding machines. Furthermore TTL has further developed the extrusion section of the business with a view to further enhance this area in the future, as Sales Manager, Clive Elston reveals: "We have recently installed four used injection moulding machines and one brand new large injection moulding machine. We are continuing to invest in the extrusion side of the business and depending on how this work progresses, we will consider acquiring further complete extrusion lines. We have invested in enhanced services to create a new style of tooling technology that is applied to our machines, as well as calibration technology, which is currently not widely used by our competitors in profile extrusion and represents a key part of our business."
By further investing in new technologies and by embodying the strengths of the wider Plastics Group, TTL has achieved an enviable reputation for high quality service, versatility and technical expertise in the provision of both bespoke and standard products. The company is fully accredited to British Standards ISO 9001:2008 and ISO 13485:2003 and takes great pride in the professional service that it provides to its clients. "I think that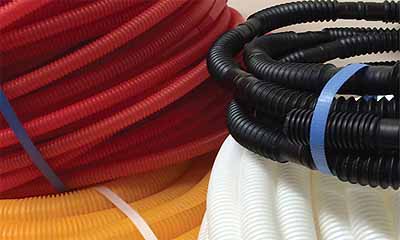 the company's main attribute is its strength in its customer service, reliability and quality. But I also give a lot of credit to the excellent team of staff we have here, as none of our success would be possible without them," Clive elaborates. "We specialise in the provision of designing tools from concept to completion and enjoy working with customers on a friendly, professional basis."
Despite the continued investment in its equipment and technologies, TTL is aware of the challenges facing the market at present and is keen to ensure that it maintains a close watch on the needs of the market and its clients over the coming months. As the company enters into 2016, it will focus on its strengths as an industry leader and potential future growth to enable it to meet the needs of its clients. "The current price of oil is creating a challenging market at present, however this may filter through in a few months," Clive concludes. "There is currently a lot of competition within the UK and Europe as there is a high demand for quality and service and that is what TTL can provide along with competitive costings. During 2016 we will focus on further expansion on the extrusion side in terms of sales, investment in machinery and productivity. We are constantly driving to maximise efficiency and lean manufacturing procedures to become more competitive whilst ensuring quality standards are strictly adhered to and if we expand two more lines this year, we have the enthusiasm and commitment to expand to more over the next three to five years."
Tech Tube Ltd
Services: Extrusion and injection moulding experts