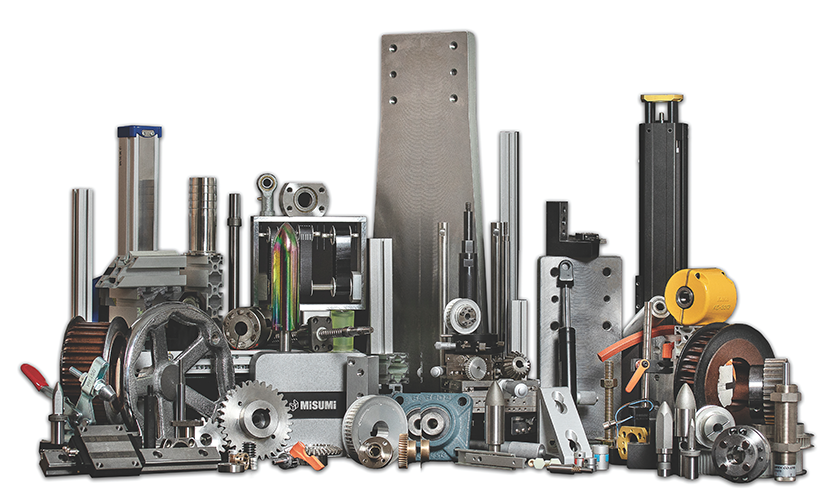 Tesla and Panasonic trust MISUMI – read on as to why you should, too
Established in Japan in 1963, MISUMI is focused on supporting manufacturers. As a global manufacturer and distributor of configurable components and off-the-shelf products, one might assume that the company offers a range of individual parts. One might even assume that this range is vast.
But that does not quite capture the essence of what MISUMI offers. MISUMI has a selection of 80 sextillion configurable and standard components at its disposal, making it an unmatched and unrivalled one-stop-shop for customer specifications and high-precision design and manufacturing standards.
It does not stop there. In fact, the global manufacturer stocks over 20 million engineered products, and considers technology titans like Tesla and Panasonic to be core customers.
Made-to-order mindset
Through its complete product solution, 24/7 engineering service team, system support network, and adept maintenance division, MISUMI is configured to save businesses time throughout a product lifecycle and, in the simplest of terms, make things work. Automation, press die, plastic mold applications — all these and more fall under the company's remit, making MISUMI one of the most preeminent and user-friendly engineering resources for various manufacturing and industrial automation organizations. Though it partners closely with external, third-party brands like Bosch, THK, and Mitsubishi, the Japanese company also has a keen focus on its own, MISUMI-branded products.
Sitting down with Manufacturing Today to highlight the company's key differentiators is Nobu Ashida, President at MISUMI USA."Typically, our competitors will manufacture products similar to those that we handle," he begins. "However, these will generally be linear shaft systems or bearings. What sets us apart is that we create whole systems that can be tailored to a desired size or set dimensions. While others might focus on the idea of a part, we focus on how components themselves can be configurable.
"It is this made-to-order mindset that makes us a truly unique business in our field," Ashida goes on. "In our case, we offer customers engineering solutions including Computer-Aided Design (CAD) downloads, and sometimes, if a customer requests our engineering team, then they will go to their site to carry out extra services. Hence, our focus is not solely on designing equipment and configurable parts, but also on our customers and their needs."
Close partnerships
Though Ashida points out that MISUMI covers all the core industries within industrial automation, he is keen to reveal that more recently the company has been focusing on the Electric Vehicle (EV) market. "Tesla is one of our biggest customers," details Ashida. "The EV industry is important for MISUMI to grow, and to sustain that growth we are continuously looking at how we can better automate our warehouses. This includes Automatic Guided Vehicles (AGVs), systems, as well as conveyors. So far, we have invested around $20 million into building a brand-new facility in Dayton, Ohio, near one of our US manufacturing locations, enabling us to carry ten times more inventory.
"This investment will help us to meet customer requirements, especially when it comes to short lead times, which is currently very important amid all the delays that we have seen since the pandemic," he adds.
"The most recent addition to our automation and digitalization suite is called meviy, a new on-demand procurement software."
The breakthrough service, which launched in October 2022 for the US market, enables customers to upload 3D models directly to the meviy platform. Users can then verify tolerances, receive a quote in relation to both pricing and lead times, and order their products online in a matter of minutes. Once custom parts are purchased, they are shipped within just a few weeks. The goal of this service is to provide a fast and affordable solution to component procurement.
Another area of interest for MISUMI is the semiconductor industry, which might sound familiar due to the headlines it has garnered because of the global shortages that have hampered technology giants like Samsung and Apple since the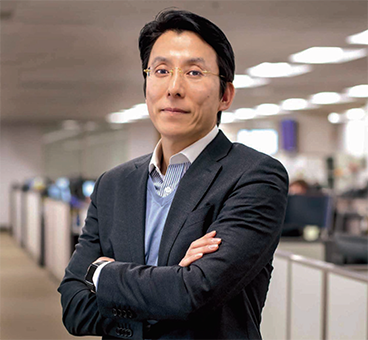 Covid-19 pandemic began. "As a result of that shortage, the semiconductor market is really important to us," admits Ashida. "The constraints imposed by the pandemic have affected the industry as a whole – not just us. One of the key lessons that we have learned is to focus more on the stock that customers need, which means investing more in our US locations and local companies in Europe, Asia, and Japan.
"Through those investments, which includes our new facility in Dayton, we have put ourselves in a better position to receive more customer requests and reduce lead times," he continues. "Since the shortage, those elements have been a priority for our customers. One of our core strengths is our ability to meet such requirements. If we have stock, then we can ship on the same day. Going forward, we will focus on shortening our lead times even further, while also increasing the number of SKUs we can hold, circumnavigating any supply chain constraints."
Skills improvement and constant learning
As Ashida has suggested, the future of MISUMI is defined by continuous improvement and, as a natural corollary of that, organic growth. He expects the company's various units, split across the US, Europe, Asia, and Japan, to grow by at least $10 billion in the next decade. However, as he quickly points out, that growth is predicated upon one thing – and it might not be what you expect.
"Growth comes from the development of employees and by keeping talented people in the company for a number of years to come," he concludes. "Fortunately, MISUMI has been growing at more than ten percent compound annual growth rate over the last 20 years. MISUMI's US branch has grown by at least 20 percent in the last year alone.
"But those figures do not come from our business model; instead, they are a product of our employee development, a consequence of skills improvement and constant learning. I, for one, am taught something by my team every day, whether it concerns marketing, engineering, sales, or human resources. By having great people that can grow together, our business can also grow in tandem."
https://us.misumi-ec.com