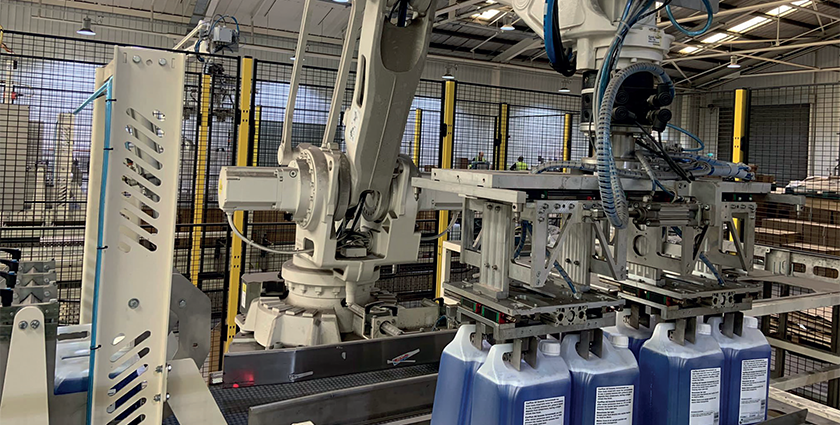 Innovation takes the lead
Vehicles need to be well looked after in order to perform with excellence, which is why Tetrosyl takes pride in being a dependable name for the car care manufacturing industry
Tetrosyl's first product was T-Cut (Tetrosyl cutting oil), the original restorer, which quickly became renowned for its ability to remove any scratches and restore vehicle paintwork. Since the product's launch in 1958, the business has continued to expand through innovation and passion for diversification across the lubricant manufacturing industry. Once the company began investing in plant and equipment technology, it then took to producing engine and gear oils, which only accelerated its success.
Manufacturing Today sits with Wayne Stevens, the Group Managing Director for Sales, and Ian Tench, the Group Managing Director for Operations, to learn more about the specialisms that help set Tetrosyl apart from its competition. "Since 1954, which was when we were established, we have continued to grow into different categories, and work with a range of customer segments that vary from wholesale distributors to national clients and most leading retailers. We have also been fortunate to expand internationally," begins Wayne.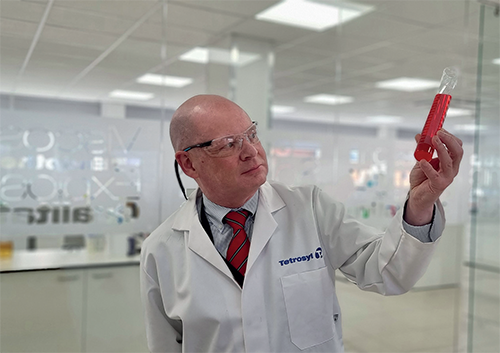 Invest for success
Today, Tetrosyl exports to approximately 100 countries, with a predicted turnover of £300 million across the group's seven businesses. "We have our own laboratory here in Rochdale, which consists of five qualified technologists who provide us with leading expertise and technology know-how to create innovative products. Our screen wash is a good example of this. When our competitors were using methanol, we were the first to incorporate ethanol into the product, and we have many other similar patented technologies within our offering. For me, that demonstrates the level of innovation and technology that we are investing into our products," Ian highlights.
For him, one of the reasons why the business continues to succeed is owed to the investment it circulates back into its infrastructure. "Doing so has allowed us to widen our manufacturing scope. In just 18 months, we have invested in 15 lines within the Tetrosyl plant, and another 13 within the JBL plant. Furthermore, we have invested heavily in increasing our capacity, while ensuring we improve efficiencies right across the board," Ian expresses.
Improvement is deeply embedded within Tetrosyl's values, and both Wayne and Ian have challenged their team to continually strengthen their practices, particularly when it comes to technology. "In that sector, we are taking measures onboard to refine our performance, as well as our supply chain relations," Wayne explains. "We have set ourselves challenging KPI targets for improvement across the differing manufacturing disciplines, challenging targets that we are achieving and, in some cases, exceeding."
Although Tetrosyl is determined to implement measures that continually improve its operation, the business is also investigating ways in which it can do so while decreasing its carbon footprint. As a result, there have been many developments that have allowed it to refine its sustainability efforts. "We have been looking at how we work with our suppliers to make sure our materials are reliably and responsibly sourced. In terms of our impact on the environment, one of the things we have invested in over the last six or seven months is a pigging system for our lubricants plant, which effectively cleans the pipes used for filling our lubricants. We are determined to ensure we are minimizing waste, and we are looking at all the options available to help support this," Ian elaborates.
Long-term growth
In terms of plastic reduction, Wayne shares that almost all of Tetrosyl's bottle content has been converted to Post-Consumer Recycled (PCR) material. Prior to this year, the majority of the company's bottles were virgin material. However, within the last 12 months, this practice has taken an exciting turn. "Now, over 30 percent of all our content is recycled. We are also implementing a sleeving production line in the next month at our Newbridge location that will allow us to use a reduced bottle portfolio, enabling us to reduce stocks and complexity on site. The move to sleeving should be completed around September of this year, 2022.
"The move to sleeving not only reduces our bottle count, but also reduces our plastic usage. At the moment, we are exploring whether this will be a mono-plastic solution and therefore fully recyclable or a PCR solution. Either way, each of these solutions relates back to our desire to take care of the environment, and support the manufacturing industry in its journey towards a sustainable future," Wayne elaborates.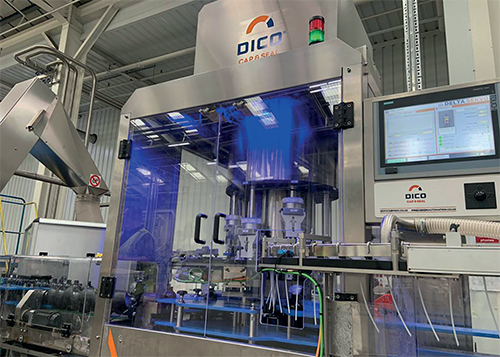 Following our discussion of the company's approach to sustainability, Ian highlights that the business's people are equally important to the overall operation of the business. This is why both gentlemen believe that garnering a strong and united culture is paramount to Tetrosyl's success. "I'd like to think that you can tell we're looking after our team by the tenure of our employees, as well as their progression within the company. Some within the organization started on the factory floor, and are now sitting on the senior leadership team, and for me that is something to be proud of. I don't think ten years is an uncommon length of service here and that speaks volumes about the culture we work hard to create for our people."
Taking this one step further, Tetrosyl's management team ensures that its leadership is driven by listening to its team, and as a result, it encourages input from everyone in order to make improvements that will benefit each person within the business. "We make sure that we are all accessible, so that no one feels neglected or unable to reach out to us; even the owner is on-site every day and very approachable," Ian shares.
The conversation then steers towards plans for the future, and, as both Wayne and Ian share their thoughts on the coming years, they believe that the ultimate goal will be to grow the business. "A big focus for us is increasing our international footprint into emerging markets such as India and China. We don't have a presence in North America, Canada or Mexico, and so we're looking into those territories. We are also determined to move towards ecommerce, and we are very excited that our products will be able to reach a wider network of clients," Wayne says.
In bringing our discussion to a close, Wayne expresses that among Tetrosyl's plans to expand, he wants to see the organization push boundaries regarding how the company tackles market obstacles. "We're challenging ourselves to provide different solutions for our customers. By this I mean that we want to offer products that are better for our clients and better for the environment. To achieve this, we will be bringing in new technology and relying on our fantastic team to keep Tetrosyl a leader in this market sector," Ian concludes.
Tetrosyl
www.tetrosyl.com
Products: Manufacturer of car care products