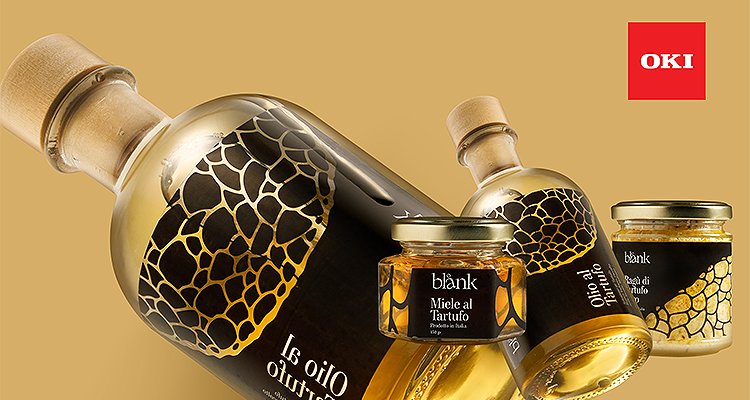 The key to OKI Europe's evolutionary success is collaboration and adaptability 
Founded on the principles of dedication, high quality, and an innovative approach to design, manufacturing, and implementation, OKI Europe (OKI) is a division of OKI's global brand, which is headquartered in Tokyo, Japan.  
OKI has been leading the market in digital LED printing technology for over 20 years, offering sharper, more vibrant high-definition color printing. Having been the first company to develop such technology, OKI's processes and technologies have constantly evolved, providing unique opportunities for businesses to print media in-house and to a professional standard. 
However, the business has adapted to suit market changes over the years, and today is committed to a major expansion in its labelling and packaging capabilities. To facilitate this development, OKI announced a new strategic partnership with Kernow Coatings (Kernow) and Baker Materials (Baker) at the beginning of 2023, which will accelerate its recyclable packaging and labelling products.  
"I've been with OKI for 16 years now, but I've always been within the printing and graphic space," begins Rob Brown, Head of Business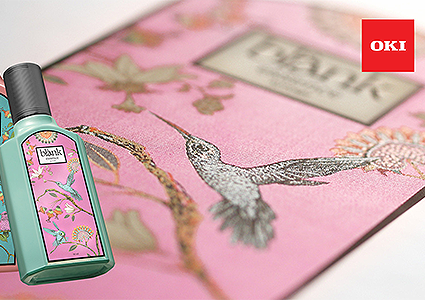 Development for Europe, Middle East, India, Turkey, and Africa (EMEITA). "My role, in simple terms, is to develop our marketing plan and then support our regional offices to implement that strategy. The key is understanding what is happening in the market and what our customers want, then creating our company message and marketing tools. 
"Like many things in life, I got into OKI mainly through who I knew, not what I knew," he recalls. "I had many acquaintances across the industry and several people advised me of an upcoming role at OKI and I was particularly drawn to its rich history of engineering, technology, and development, as well as its numerous technological advancements."  
Strong supplier partnerships 
The company's history spans nearly 140 years, as it was originally founded in 1884 through the commercialization of Alexander Graham Bell's revolutionary invention, the telephone. "Technology has been a significant trend for the business," says Rob. "Starting with telephone systems, it has led us through semiconductors, computers, televisions, fax machines, and then fax changed to print, so we developed a series of different print applications.  
"From a technology perspective, our global Head Office is equipped with artificial intelligence (AI), Edge robotics, and social interaction systems, continuing our rich technology and engineering base across the entire company," he continues. 
"Today, our core focus in Europe has shifted to professional printing, as opposed to consumer or copy printing, as a result of identifying our key growth markets as packaging and relabeling. In other words, this is direct print packaging, which can be applied to a huge array of products; cosmetics, coffee, wine labels, or even chemical labels. 
"But each market has slightly different requirements, like durability, color requirements, aesthetic preferences, or audience type," Rob tells us. "It's crucial that we understand our customers' requirements and expectations, creating a product that presents the appropriate message and meets market specifications." 
As a print manufacturer, positive relationships with suppliers are crucial to OKI's operations. "Our customers are really only concerned about the end product; to them, printing is just a process that occurs behind the scenes," Rob says. "But in actual fact, there's various processes involved, some of which go beyond our capabilities. For example, it requires a deep understanding of product surface compatibility, so we have valued global relationships that help us deliver the finished products." 
One such relationship is with Kernow, which provides OKI with an extensive range of specialist media requirements across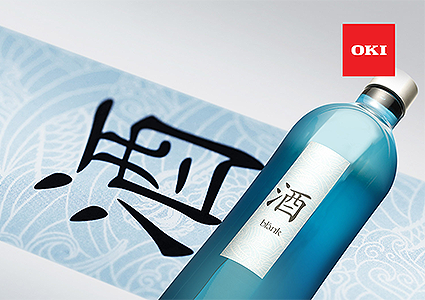 a number of durable label applications. "Kernow has a unique portfolio including alcohol resistant products, as well as freezer and chemical proof offerings," Rob elaborates. "Then, Baker manufactures these medias with a very quick turnaround, so they are one of our most trusted and essential suppliers. 
"We're seeing a huge increase in premiumization across the labeling industry, which is, in simple terms, the process of enhancing a product's aesthetic feel so that it appears as a luxury item. This is also within Kernow's capabilities, meaning that through our partnership, we can now offer our customers this increasingly popular service. 
"Our newly formed relationship with Kernow is particularly important, as they reliably provide us with many different processes, inks, and toners for both sheet-fed and roll-fed materials," Rob continues. "From a practical standpoint, Kernow is UK-based, like our European headquarters, as well as very responsive and easy to communicate with." 
Having occupied an established presence in the industry for several years, Rob is well-versed in adapting to new markets and technologies. "Our business has changed as the printing industry has evolved; traditional print news has massively decreased as content moved to digital form, and even traditional commercial print like brochures, flyers, and business cards is also in gradual decline," he details.  
"However, over the last decade, the packaging and labeling market has shown a 30 percent and 60 percent growth respectively, so there's a huge opportunity for us to succeed with our versatile technology and wide range of media handling," Rob proposes. "As we grow in these sectors, we will continue to develop technology that enhances both our efficiency and production capabilities. 
He concludes: "My personal hope for the future is that we maintain our flexible attitude. As the saying goes, the only constant in life is change. So, as an organization, we must adapt our services to meet customer demand, and embrace the concept of continual change to maintain our success."  
www.oki.com/eu/printing/index.html