The recruitment challenge
Recruiting the right staff in any industry can be challenging, but the manufacturing industry in particular often steps that challenge up to another level. But why is that, and what can businesses do to tackle the problem?
In a time where many businesses are struggling to find staff that fit their needs, recruiters that service the manufacturing sector are having to work extremely hard. The current candidate shortage is starting to have a real impact on the manufacturing industry. A report conducted by British Chambers of Commerce in conjunction with Total Jobs revealed that 73 per cent of businesses who attempted to hire new staff in Q3 2019 encountered difficulties. That is up from 64 per cent in Q2 2019, proving that things are only getting worse.
There are plenty of factors behind this sudden slump in available candidates for manufacturing roles. Uncertainty surrounding Brexit and the effect on UK immigration has been a consistent thorn in the side of recruiters, with the manufacturing industry amongst the hardest hit. Reduced immigration from the EU, which forms an important part of the labour supply chain, has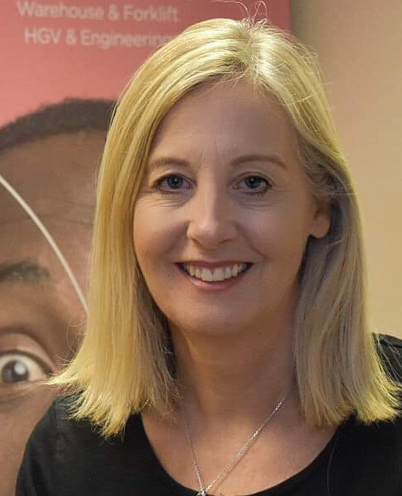 resulted in labour shortages for many industries, not least manufacturing.
Today, employers are fighting a constant battle to attract the best possible talent. The manufacturing industry is currently having difficulty sourcing unskilled workers to fill its lines, a problem that didn't exist before. This is mainly due to lower immigration numbers, something that will only get worse after Brexit. The problem recruiting for senior roles is more attributable to skills shortages, fears around job security and the economy, meaning fewer people wanting to change jobs. For businesses to make sure that those desirable candidates don't go elsewhere, they need first to establish their employer brand.
An employer brand is the image of yourself that you want candidates to see. Consider your position as an employer – how attractive is your proposition to candidates? Who are you in competition with for the top talent? Are their pay and benefits offering better than yours? These are important questions to ask when you're looking to recruit the best of the best.
An employer brand also goes beyond just your proposition. Company culture, training and progression opportunities and the opportunity for employees to make a real difference are all crucial parts of your brand. What makes you different from your competitors? What's your unique selling point? Your brand is just as important to those on the shop floor as it is to the highest positions in senior management. You want people to want to work for you, and in a jobs market that is in relative decline, that is incredibly important.
The first port of call when recruiting is remembering that you first need to focus on attraction over assessment. If what you're offering to candidates isn't clear in responsibilities or opportunities, they're very unlikely to apply for a role. Adverts need to be written in clear, digestible language, avoiding copying an internal job description filled with company jargon. Candidates want to know what's in it for them more than anything else on the page. It's important to ensure that the application process isn't off-putting, neither too time-consuming. The whole process needs to be fool-proof.
Arguably the final stage is ensuring that your assessment process is well designed. Does your interview process reflect your company culture? Who conducts your interviews? Are they formal or informal? How many people are on the panel and what is their relationship to the role you're recruiting for? Interviews are a two-way process, does yours ensure you get the best from candidates and conversely, do candidates get a real insight into your business and the role? One of the worst things that can happen is after accepting and starting a role, the candidate turns around and says that the job wasn't what they expected and resigns. Something as simple as implementing a tour of the site so a prospective hire can see the working environment or integrating a brief job shadow within your recruitment process can go a long way to prevent such issues. It's crucial to ensure that the basics are right before getting stuck into recruiting new talent. You only get one shot to impress the candidates you want.
How you recruit is also important. Recruitment can be so fast-paced and how people are looking for work is continually evolving. Whereas in the past companies could advertise in newspapers and expect applications, today recruitment is very different. The most recent shakeup for the industry was the boom of social media. Now employers can post jobs on their social pages and have instant responses from their most engaged followers. It takes the guessing out of who is interested in working for you but isn't entirely the best way forward.
More manufacturers are turning to recruitment agencies, leaning on their knowledge of various industries and a personal touch to attract candidates. Agencies usually operate on a success-only basis for permanent recruitment, so there's nothing to lose. Often forgotten is the fact that the best talent is usually people who are already in a job. These 'passive candidates' are the most valuable to businesses, and recruiters at agencies are an employer's best bet at encouraging them to take up a new position elsewhere.
Attracting new candidates isn't the only thing that employers need to be worried about. It's also retaining the staff that you already have. According 15to a report by Oxford Economics, on average, a new hire costs a business £30,000, so a high turnover of staff can prove quite costly. Promoting a healthy work environment with opportunities for staff to grow in the business and positive office culture are just some of the ways that companies can keep a hold of the people that keep the wheels turning.
The future of the manufacturing industry rests partly on the people who work in it and the skills that they bring. Overcoming the recruiting challenges of today should help ease the worries of tomorrow, but it is essential that the manufacturing industry evolves to become an attractive proposition for skilled and unskilled candidates to work in. It's time for companies to take a look at their offerings and attempt to bring in a new wave of candidates, either through their own recruiting methods or by leaning on the expertise and experience of recruitment agencies. It's time to act now.
Mandy Watson
Mandy Watson is Managing Director of recruitment agency Ambitions Personnel. Founded in 1990, Ambitions Personnel is one of the largest recruitment firms in the East Midlands. With 11 offices across the country, it serves food production, manufacturing and many other industries to find the best talent and skills for the workforce.
www.ambitionspersonnel.com