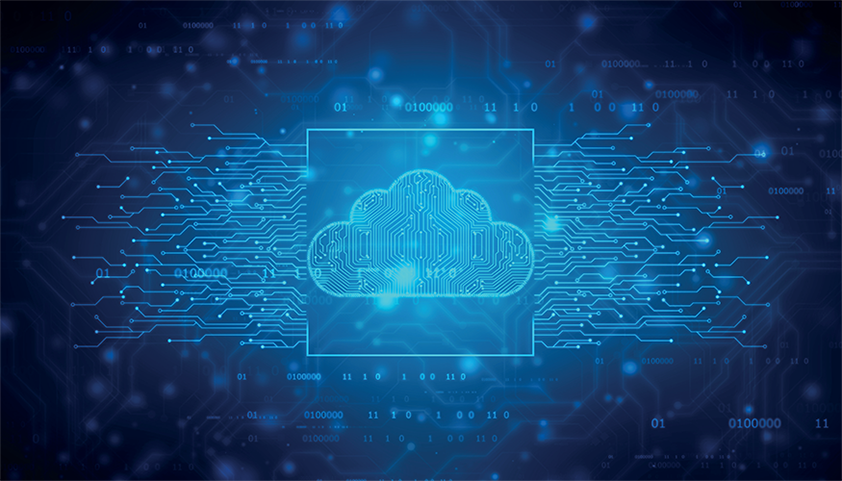 Manufacturers' cloud infrastructures can be difficult to set up. Developing and implementing the strategy takes time, investment, clear objectives – financial as well as operational – and most importantly having everybody onboard with that strategy. This article will discuss how to create a futureproof cloud strategy.
The Covid-19 pandemic effectively rubber-stamped the advantages of using cloud infrastructures to do more than just 'keep the lights on', moving enterprises from a reactive footing to a more proactive one. Cloud strategies themselves have evolved rapidly over the past two years, with the need to keep the production lines moving whilst leaving room for innovation. An example of this was gin producers quickly turning to the problem of viral transmission by rejigging their production lines to produce alcohol-based han d sanitizer.
New manufacturers are likely to adopt a cloud strategy right away, but large enterprises are mainly using private cloud blended with more traditional public clouds to create a hybrid that smaller enterprises may need to consider in 2022 and beyond.
What cloud options have manufacturers adopted since the pandemic?
During the pandemic, Statista's 2020 research shows that 32 percent of manufacturing enterprises with over ten employees bought high (accounting, CRM, and compute power) cloud computing services, compared to 18 percent in 2019, that's almost double. Therefore, it's not surprising that enterprise spending on cloud infrastructure services equaled that of data center hardware and software in 2019, and was about a third higher in 2020, according to market intelligence firm Synergy Research Group.
Post-pandemic, a window of opportunity has opened up to move some critical workloads to the cloud for the immediate benefits it offers. This will help build elasticity into production management and enable manufacturers to meet the strain of future demand. However, not every workload will benefit from such a move. Some workloads will need hosting on a private cloud, to give an extra level of security for certain applications and data – the enterprise's 'crown jewels' – intellectual property for instance, or data subject to compliance regulations.
Migrating enterprises into the cloud and the potential pain points
The success rate for large enterprises being able to migrate to cloud-based infrastructures is 30 percent. But how is success defined? Well, you could look at the speed of the transformation, the scale or the downtime incurred during the migration, but ultimately tangible business results has to be the chief argument.
The immediate benefits for enterprises migrating to cloud services of whatever type are, cost savings, improved performance, and simplifying IT overall. Manufacturers, in particular, may benefit from the ability for remote maintenance to be carried out more easily with applications powered by the cloud. Businesses of this type will also have a digital foundation allowing them to scale production more easily based on customer demand, which can help drive innovation.
For manufacturers, the future is a hybrid cloud mixing private infrastructure, which they have better control over – security-wise and operationally – with less sensitive applications being moved to a public cloud service.
According to analysts Gartner, the hybrid cloud market was worth $56 billion in 2020 and expects to be worth $145 billion by 2026, and a recent Everest Group survey of 200 enterprises showed three-quarters having a hybrid or private cloud strategy. A hybrid cloud strategy is a popular and lower-risk option due to its lower start-up costs, simpler management, and flexibility, for example allowing storage to be scaled on-demand.
However, moving infrastructure from on-premise to cloud is a massive undertaking, especially for larger businesses with complicated networks of existing on-premise architecture developed over time. Some of those having complex processes would not be cloud-ready, so a shift to hybrid cloud, trialed and rolled out in stages allows firms – and their IT teams – to understand what works and what doesn't. An important step before migrating all their workflows across.
The first potential pitfall of cloud migration is failing to get the firm's C-level executives on-board; without their 'buy-in' your migration could be over before it starts. Neglecting to check application performance in-depth is another potential issue. Businesses could end up with ill-optimized applications costing more to run than their former architecture. The people using newly migrated services could also stumble over a move to the cloud. That's why upskilling, to encourage use of the new workflows and processes, is so important as well as hiring cloud-native talent.
How can hybrid clouds be optimized effectively?
Monitoring various metrics after migrating to cloud infrastructures is essential to control cost and ensure your business objectives are being met. Many tools and processes can be used to help CIOs, and their teams monitor and optimize their hybrid clouds, but there are several areas that need careful management.
Check third-party offerings for management capabilities as they're more likely to be compatible with different hosting environments. Finding the right option for the sites managed is crucial. Whether that be a separate office block and one production space, or multiple production facilities in numerous locations. Think through what is being offered and what that realistically means across all your lines and needs.
Monitor your data transfer processes closely. As lean manufacturing becomes more widely adopted, so does big data. As data moves across cloud boundaries – over the internet for example, performance will suffer especially for large data transfers. Big data is being captured all the time. From line performance to consumer purchasing trends – having the hybrid cloud in place to support that is essential.
Adopt a governance policy or use tools that can monitor your cloud from a single interface. With manufacturers split over locations – simplifying management is imperative.
Finally, firms need to be flexible and may need to change their infrastructure continually. Privacy concerns and data security standards could change, necessitating a change to how certain applications are hosted and data secured. Plan forward to protect the demands of the production lines, and the data kept, as the industry is continually evolving. For instance, the rise of FMCGs selling direct to consumers proves that agility is vital.
So, can the cloud be future-proofed?
Migrating to a cloud infrastructure is not an all-or-nothing scenario. Manufacturers with tight cloud strategies will benefit from the increased agility, the ability to protect their organization, increase revenue and collaborate anywhere securely and flexibly. A strategic, focused, and planned approach referencing critical business processes and clear objectives – especially financial ones – is the key to a future-proof cloud strategy. Add in a trusted cloud partner, and some patience, and you're most of the way there.
For a list of the sources used in this article, please contact the editor.
Chai Rajebahadur
Chai Rajebahadur is part of the Zensar Management Council and heads the Zensar UK entity – with its base in Reading. An experience business leader with significant success in the industry, Chai has built a strong base in Financial Services, Manufacturing, Retail and Telecoms industries. Zensar is a leading digital solutions and technology services company that specializes in partnering with global organizations across industries on their digital transformation journeys. A technology partner of choice, backed by a strong track record of innovation; credible investment in digital solutions; and unwavering commitment to client success, Zensar's comprehensive range of digital and technology solutions enables its clients to achieve new thresholds of business performance.
https://www.zensar.com/