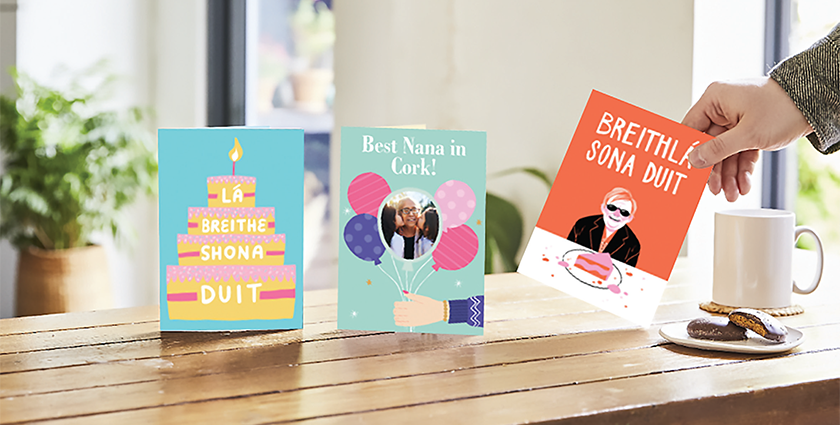 The spirit of giving: how Moonpig Group is about more than celebrating special occasions
Moonpig Group is looking to lead the way in sustainable operations across three main areas: its people, the community, and the environment. We last spoke with John Persaud, the Operations Director of the company, two years ago, and, from his perspective, the time since has been prosperous in many ways.
He shares that the business set an ambitious net-zero goal by 2030, and has made fantastic progress on it already. "Next, we are laying down the foundations to work with our supply chain on scope three emissions in particular. We are achieving this through a united effort in sustainable sourcing, and investments," he shares.
For John, one of the most important aspects of the company's developments over the last two years has been its people. The company is focusing on making the Moonpig Group as inclusive and supportive as possible. "By doing that, especially with a focus on diversity and inclusion, we are strengthening the resilience and reliability of our team.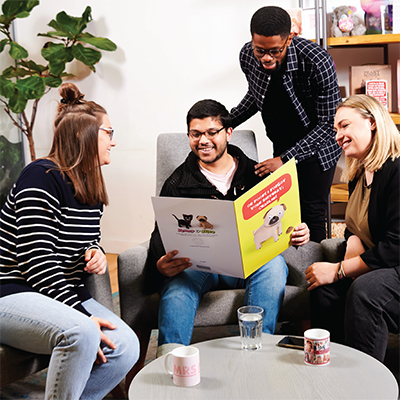 "We've then taken our efforts one step further, and extended it to support our communities. We are using the Moonpig Group Foundation to spark moments of joy. Last year, we donated £189,000 to good causes, which include communities around us and initiatives that align with our values. I am super excited with the progress we have made in the last 18 months, and we have big ambitions in the coming years to strengthen this."
When it comes to communities, connecting people is what Moonpig does best. The pandemic has been a tricky time for many businesses, and Moonpig has taken on the mission to bring people together who have felt more isolated than ever. "Over the last two years, people have been relying on us to stay connected with their loved ones and we've invested heavily in our business in an ongoing transformation to make sure we grow, and are doing the right thing for customers, and the people they care about. We achieved almost 40 million orders shipped in the financial year 2021."
This success comes down to the fact that almost 90 percent of the Group's orders are from loyal customers. "The service we offer is to give heartfelt cards and gifts to their friends and family. We have made big investments in our data system to serve our customers better and better, and to ensure that the opportunity to care for their loved ones is effortless and seamless.
"We've worked very closely with our partners to scale up our operations safely and sustainably. This led to the decision to open two new fulfilment centers. We have a new center opening shortly in Tamworth for fulfilling Moonpig gifts and cards in the UK, and we are also moving our Dutch operation for Greetz to Almera and going to a new bigger and modern facility there as well. Those two developments have enabled us to increase our capacity to operate more efficiently, and more importantly, more sustainable, so that we are doing an even better job for our customers.
"We are at a scale now that it makes sense for us to do more internally. Hence, the decision to make major investments in Tamworth and Almera. Both facilities enable us to grow our capacity and fulfil more orders at a quicker pace.
"Additionally, both of these sites are fitted out to the highest of environmental standards, and will be run off renewable energy. We are also making use of other initiatives like rainwater collection in Tamworth, and we are part of a community heating system w at Almera," he shares.
Because the company is in the business of celebrating moments that matter, John shares that it is a natural reaction for Moonpig Group to extend its kindness beyond the realms of its infrastructure. Another avenue in which its sustainability measures takes shape is through reforestation. "The company made a commitment 18 months ago to have 100 percent of our paper products, so our card and paper products, sustainably sourced, and I am pleased to say we have achieved that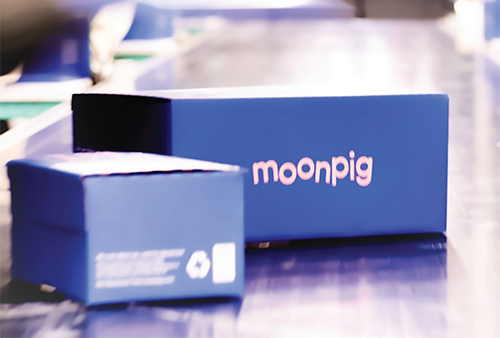 goal. We made sure all our SKUs are sourced responsibly, which means the paper products we use are being grown in well-managed forests, and the trees are being replenished in a sustainable way. We have certified all our locations as FSC, which means we have an accredited audit trail to show we are producing and sourcing sustainably.
Strong vision
"As we went through all those developments, we were inspired to look at what else we could do for trees and biodiversity in the world. We were already sourcing sustainably, but we wanted to take that one step further. As a result, we have made the commitment to reforest at least 330 hectares of woodland by 2025. We had planted 66 hectares of a biodiverse forest already and we focus the planting activity in ecologically sensitive areas to safeguard the long term impact. Through an organization called Tree-Nation, we have contributed to projects throughout the world, for example in Madagascar, Nepal, Tanzania, Columbia, Thailand and India. We are also making positive contributions by creating jobs to maintain the forest so that we encourage growth in those local economies."
With this information, it will be pleasing for customers to know that when they purchase a card or gift from Moonpig Group, their kindness goes beyond the gift itself. For John, this is why the future of the company is exciting. In bringing our conversation to a close, he shares in more details what the journey ahead will look like for one of the UK's favorite gift-giving companies. "We have a strong and clear vision to become the ultimate gifting companion; to be the place that customers choose to go when they need to send a heartfelt gift, card or message to someone they care about. We will continue to invest in that strategy by making sure if there are occasions to celebrate, Moonpig is the name they turn to.
"In terms of our ESG strategy, we are going to keep growing and building on the areas we've spoken about. We will keep setting next steps that enable us to push those boundaries so that the Moonpig name is one renowned for more than just gift-giving. I am excited to see us be a business also known for the fantastic work we do for the environment, our people, and our communities," John concludes. We look forward to catching up with the business again in a few years' time to learn about how Moonpig Group has remained a leader in bringing people across the world closer together.
www.moonpig.group