Through Creation Technologies' focus on serving OEMs within just three industries, it has doubled its revenue
As a specialty Electronics Manufacturing Services (EMS) provider, it could be all too easy to spread oneself far and wide into as many markets as possible. However, this is an industry that respects qualitative work, over quantitative, which is exactly how Creation Technologies (Creation) has amped up its reputation over the last three decades. Established in Vancouver, in 1991, the company focuses all of its energy into three main verticals: aerospace and defense, medical devices, and tech industrials, and employs 4400 people across its fifteen locations. These include bases in China, Mexico, Canada and the US, which consist of 14 manufacturing facilities, three global materials sourcing groups, a design center and a rapid prototyping center.
Stephen P. DeFalco, Chairman and Chief Executive Officer, only joined the company in 2019 but has already made a significant impact on its operations. His strategy for growth has seen the business' revenue double over the last three years to around $1 billion annually, however he anchors Creation's success in something far longer standing than his own initiatives: "When the founders of Creation set out, they put together a specific set of values for the company. These core principles focus on serving customers, delivering top quality and reliable work, and treating employees properly. It's fair to say, they've stood the test of time.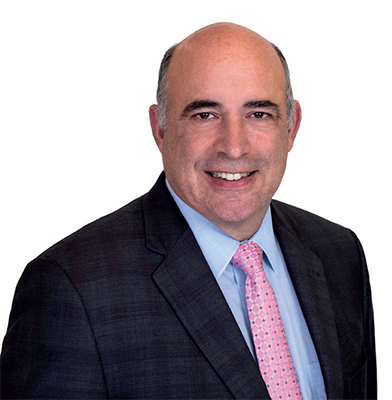 "It's a real privilege to lead a company like this," he continues. "We have an exceptional team of employees around the world and a wonderful customer base. Getting to see the products we have built, out there in the world, in hospitals helping patients, defending our troops in the field and supporting our industrial economy, it really is a fantastic job. It offers a ringside seat to some of the most exciting innovations globally."
Selective acquisitions
In terms of expansion, Creation practices a methodology that relies on strategic, data-driven decisions. The company's clientele is the driving force behind this; it listens to their needs and invests wherever it will benefit both parties the most. With regards to acquisitions, the business is looking to be more than your typical tier one company, as Stephen explains: "We want to create the first scaled specialty EMS company, unlike the tier ones that are currently around that, yes are very big but, try to be everything to everyone. That's not our goal whatsoever, we shall still remain specialized within our three key verticals. Most of our growth comes from how happy we make our clients, and the continued increase in business that it brings, which is also the basis that we consider for acquisitions.
When looking at a potential company, we screen it based on who and what size its customers are and what programs it implements in supporting them. Over the last three years we've been successful in finding three that have slotted in perfectly with our strategy: Applied Technical Services (ATS) in Seattle, IEC Electronics in Rochester, and Computrol in Boise."
Best practices
It's not so much a case of expanding the company's markets, but more so deepening its involvement within them. Creation also prides itself on harnessing the ideas and policies of its acquired enterprises and sharing them across the entire board. A prime example of this was the company-wide adoption of the quarterly bonuses ATS awarded its hourly-paid manufacturing workers, upon reaching their targets. There was a direct correlation between the program's implementation and an increase in not only the quality, delivery and efficiency of production, but also a genuine interest, on the employee's behalf, in the health of the business.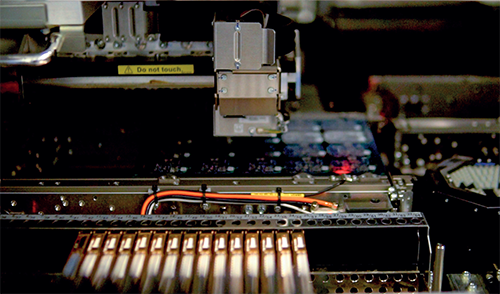 A simple formula
Stephen's mantra is to quote less and win more, and he believes in being selective when choosing the right Original Equipment Manufacturers (OEM) to work alongside. Another cornerstone of his leadership style is his hands-on, interactive approach with employees. The company's working culture is high on the agenda, as he details further: "The formula is simple, on the employment side. We create an environment in which people can come to work and want to do a great job. We make a point of listening to their ideas and always respecting their points of view, especially when it comes to ways in which we can improve the company or their time with us. Our culture really thrives on serving customers. There were a number of people struggling with mitigating the ongoing supply chain issues, whilst trying to provide the best level of service they could, which we all know can be incredibly draining. In response we have upgraded our processes and systems through investments and provided further management in our customer relations. We've always been a very intimate company when it comes to our clients and they appreciate our transparency and open communications."
In growing towards a larger version of its current self, Stephen cites the theme for the first half of 2023 to be agility. With the current market climate, it's difficult to take the regular approach of locking in a three-year plan and getting straight to it. With the ongoing supply chain issues and increases in delivery times, Creation will be focusing its energy on the shortest possible turnaround of components into products, and readying itself for the quickest responses to market changes.
www.creationtech.com