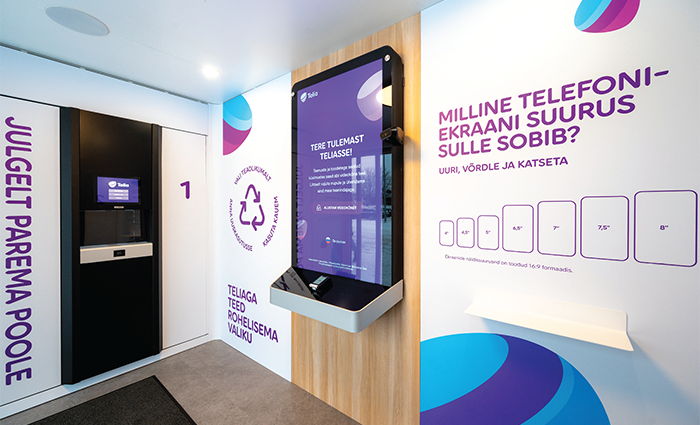 Through extensive R&D, Cleveron is applying a robotics-charged new meaning to the acronym
Cleveron's growth has been facilitated by a number of key innovations, but in the most traditional way: when the company notices a gap or a flaw, in either the market or available services, it quickly designs a solution to patch the issue, which organically opens it up to a new sector where it can continue to grow. For example, the business was originally born from a furniture shop founded in 1993 (AS Eurung) which made the move early on to shift to purely online sales (ON24), after noticing how many products could be sold at trade shows merely by means of product images.
The company saw its next big opportunity around 15 years ago in the provision of a solution to the poor state of the Estonian logistics services of the era, as Arti Kütt, Chief Executive Officer, details further: "We saw a great opportunity to automate the postal service, as last-minute deliveries were both expensive and inefficient, and the post offices here in Estonia typically open Monday to Friday, nine to five. This was when the idea for an affordable, global network of parcel machines came to life: Cleveron was the first, but initially operated under the name SmartPOST.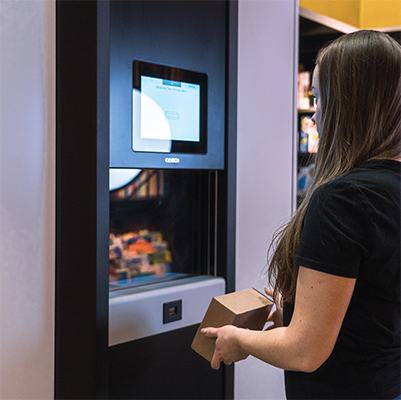 "Within a couple of years we gained a lot of traction, as we offered end users a new-found freedom to collect parcels when it suited them, without the associated queues of the post offices. We made the decision to sell off the logistics side to a Finnish company and rebranded ourselves as a tech company, which has allowed us to spend the last 13 years developing different types of parcel machines and lockers that we now distribute to the largest logistics and retail companies all over the world. Today, Cleveron machines can be found at over 7000 locations across 51 different countries."
Click-and-collect
The business' product range offers its customers a reduction in both time and money spent on supporting end users: the members of the public whose lives are made significantly easier by its intuitive technology. The Cleveron 405 is the company's most space-efficient parcel robot, devised for indoor use and suitably sized for convenience stores and gas stations, whilst still being capable of processing up to 300 parcels per day. On the other hand, the 402 model has been designed to offer omnichannel retailers the fastest and most seamless solution in catering to its customers' click-and-collect needs, and can handle over 3000 parcels daily.
Smart shops
In terms of external needs, the 352, modular-outdoor parcel locker allows companies to essentially remain open 24 hours, seven days a week. It's not only easy to install and use, with user-friendly software, its efficient design also maximizes capacity per square-meter. In late 2021, Cleveron partnered with the telecommunications company Telia in a step towards the future of customer service. The duo has designed and implemented a self-service kiosk concept fit for both indoor and outdoor locations, which is set to change how retailers interact with end users.
"The idea was inspired by the small-in-size, whilst high-in-price, per square-meter shops in airports," Arti continues. "We wanted to offer a better way for retailers to optimize these small spaces to feature as many products as possible and one step, to cut costs and increase space, is to remove the human element. Traditional vending machines are fine for drinks and snacks, but their general framework isn't fit for laptops or phones, which is where we got the inspiration to combine the idea with a design closer to one of our parcel robots.
"We now have a number of automated smart shops in Estonia, in which customers select and pay for their desired product via a screen instore, and receive it instantaneously. If they require support, they can access it through the virtual assistant, allowing companies to manage queries in a physically remote or software-integrated fashion. Customer feedback has been great so far and the pilot was equally as successful across all age brackets."
Customer driven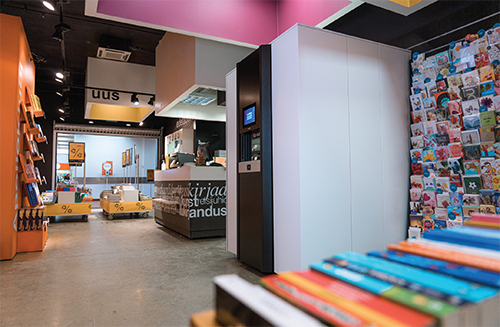 With regards to production, Cleveron employs a large number of partners to support the manufacture of its products in Viljandi, Estonia. Arti cites a large motivator behind this as being the agility with which it allows the company to operate: "Whether it's alterations to the market, environment or simply the wants and needs of our customers, we're always ready to swiftly make the necessary changes. Our large base of production partners means we never run the risk of being stuck with one manufacturing line, dedicated to churning out 10,000 pieces of the same machine.
"We were essentially the instigators of the journey towards automated parcel machines, and ever since the beginning, we've always focused on the end user. When it comes to product development, we put ourselves in their shoes to really try and focus on how we can offer the best customer experience, whilst also supporting the couriers and employees responsible for managing the machines. If the users are happy, our clients are happy, meaning that we are ultimately happy too. We believe the most important factor is time. It's not just about making fancy-looking technology, but rather, creating a product that gives more time back to everyone who uses or implements it. That's not to say I'm not incredibly proud of the aesthetics of our models though. When we're expecting the likes of Zara or H&M to fit one of our systems instore, it has to be top quality. We are working with the best design houses in the world. So naturally they will be expecting the same from us."
Endless possibilities
With the company being awarded Innovator of the Year (OTY), Exporter OTY, Design Apprentice OTY and Company OTY in recent times, it's no surprise the business was listed as Estonia's tenth most attractive employer to the Estonian workforce in 2022. "We have an internal goal to be ten times larger than we are now, within the next five years," Arti concludes. "It's a great challenge, but an achievable one. Between Finland, Poland and the general Baltic area, parcel volumes are actually ten times that handled by Western Europe or the US. I think 2023 will generally be tough on the retail industry, with the impact of the geopolitical climate that the continent is currently enduring, but we are readying the release of a new kind of locker to support clients with returns. We have a saying: 'We don't predict the future, but we are creating it'. We don't just turn up to work to finish what needs to be done. At Cleveron, we dream ahead to what the future will look like, then make it a reality. Anything is possible."
www.cleveron.com