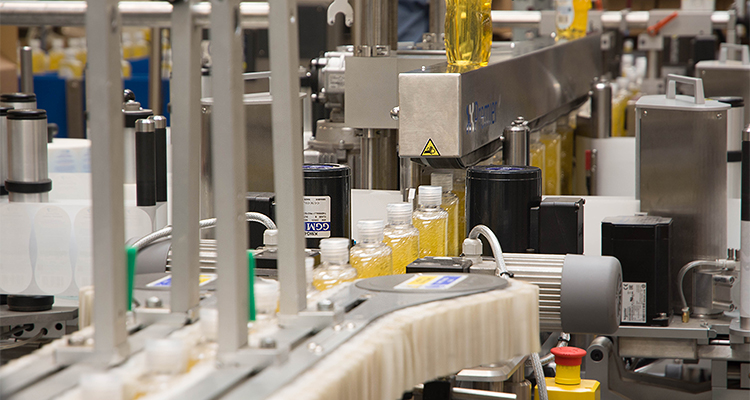 Through organic growth and acquisitions, Creightons has taken the personal care industry by storm
Since 1954, Creightons PLC (Creightons) has been proudly designing, creating, and manufacturing a wide range of skincare, haircare, personal care, and wellbeing products in England. In its earlier days, during the 1950s and 1960s, the company was best known as being the leading supplier of premium products to high-end barbers such as Trumpers, and Truefitt and Hill in London.
"Today, we're probably known more as Potter and Moore (P&M)," laughs Martin Stevens, Group Managing Director of Manufacturing. "However, it's simply our largest trading company. To be fair, for many years it was the main company in Creightons plc, and dates back to 1749. We actually acquired the business in 2003, and, ever since, it's been a key player in driving the overall group's turnover."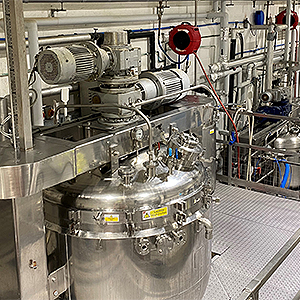 Creightons was incorporated as a PLC in August 1994, at which point it was working closely with Anita Roddick of Body Shop. The business operated as one of her largest suppliers during Body Shop's early days, and continued to support the enterprise for some time after. Besides P&M in 2003, the organization also acquired Broadoak Toiletries in 2016, which now stands as Creightons' Devon location, as well as Emma Hardie, and Brodie and Stone in 2021.
Business channels
"Over the last ten or so years," he adds, "we've increased our turnover from £12 million to £61 million. We have two manufacturing sites, one in Peterborough and one in Tiverton, as well as Emma Hardie offices in Rickmansworth, and around 400 employees across the business. The majority of that growth has been organic; the acquisitions only account for around £10 million.
"Our three business channels comprise our own brands, which represent 43 percent of our turnover, our private label operations, which account for 37 percent, and our contract manufacturing that makes up the remaining 20. We export 40 percent of all branded sales all over the world, into Europe, the Middle East, South Africa, South America, USA, Australia, China, Korea, and Vietnam, the list goes on."
Creightons is a member of the CTPA trade association. It is also an AB member of Sedex, and hold many accreditations across both sites. It carries the BRCGS consumer goods standard, with an AA rating, ISO 9001 and ISO 22716, as well as being accredited by the Camden CLAS for its Microbiological Laboratory, RSPO Chain of Custody Accreditation and the Fairtrade Foundation Accreditation.
"We're also approved manufacturers for all of the major UK retailers and a number of multinational companies with major stores across the globe," Martin continues. "Our focus on capabilities is a key element we consider when we're looking to acquire other businesses. For example, with Broad Oak in 2016, the company possessed a state-of-the-art perfume manufacturing suite, which allowed us to break into the perfumery sector. Similarly, we inherited its soap line and were able to join the soap sector too. However, the main reason we bought Broadoak, was to acquire its contract manufacturing business. I can't divulge any names, but there's some seriously large customers in the mix.
"Other brands that we've taken on, such as Brodie and Stone, have attracted our interest with specific product lines and brands. In this case, it was the business' T-Zone range and Balance Active ranges that caught our attention and we've since been able to reinvigorate these brands, including driving nose strips and serums to number one volume position within the UK. Emma Hardie, which we acquired the same year, took us into luxury end premium skincare products. Adding a brand of that caliber to our portfolio instantly elevated us to a new level."
Performance improvements
Despite the incredible growth and string of acquisitions that Creightons has enjoyed over the last decade, the organization has still been hit by the same issues that have been felt across the entire manufacturing industry over the last couple of years.
"The increases in the costs of raw materials and componentry has been massive," Martin exclaims. "I've been in the industry for over 40 years, and I've never seen anything like it. It has required us to take a serious look into our business model and structure, who we're dealing with, and what kind of products we're manufacturing. Unfortunately, it's been a case of moving our own prices up, or halting production, as we can't manufacture at a loss. Luckily our customers have been thoroughly understanding and supported us here.
"We've also had to reassess our staffing situation, in line with the decrease we've seen in the number of units we're producing – even though we've managed to maintain our levels of turnover. By readjusting our shift patterns we've successfully continued to save costs, off the back of the efficiency gains we've made over the last 18 months. Within these, of course, there has been a reduction in energy use, which is a win-win, as we're now essentially running on a slightly extended day shift.
"I might add, we're incredibly lucky to have such a great workforce," he continues. "Not only are they fully open to taking on new ideas, but they're also very easy to train. It's unfortunate that we've had to lose some people throughout this transition, but on the bright side, we now have additional levels of expertise operating on our day shift, which has further improved our performance and efficiency. I've been in this role for around 14 months now, and during that period we've seen both increase by up to 30 percent in some areas."
Sustainable materials
Creightons works closely with its equipment manufacturers to ensure that its own engineers, setters, and leaders are able to get the absolute best out of the technologies they employ on a day-to-day basis. By combining this with a new approach to stock holding and cash management, the business has successfully implemented a far leaner operations model than it was previously working with. Besides Martin's key duties surrounding the business' manufacturing side, he is also the head of its ESG committee.
"We've made some massive inroads to our Task Force for Climate Related Financial Disclosure (TCFD) report over the last 12 months," he explains. "We are already compliant in most areas and have calculated our Scope 1, 2 and 3 emissions as part of the streamlined energy and carbon reporting requirements.
"Palm oil is a key factor within Creightons' sustainability policies. The retailers that we deal with carry certain requirements when it comes to the use of palm ingredients, for which we've held the supply chain accreditation from the RSPO since 2014. It's completely integrated into our quality management process and, presently, 99.9 percent of all the palm derivatives we use come from the RSPO sustainable sources. This is something we're enormously proud of, and, honestly, if you'd asked me ten years ago, I wouldn't have believed it to be possible. Luckily, more and more of our suppliers and peers within the industry are keen to make a difference environmentally and are getting on board with sourcing RSPO sustainable material.
New avenues
"Looking ahead," Martin concludes, "we're confident that we've have the business back on course. We're profitable but looking to boost our profitability and efficiencies even further, and to continue our path of steady growth. One thing that customers should look out for will be Creightons' in-house development and manufacture of sun care, in which we are going to invest heavily over the next 12 months. We have the expertise and necessary equipment. We spent around £900,000 on R&D last year, which we'll be looking to replicate this year, in 2023."