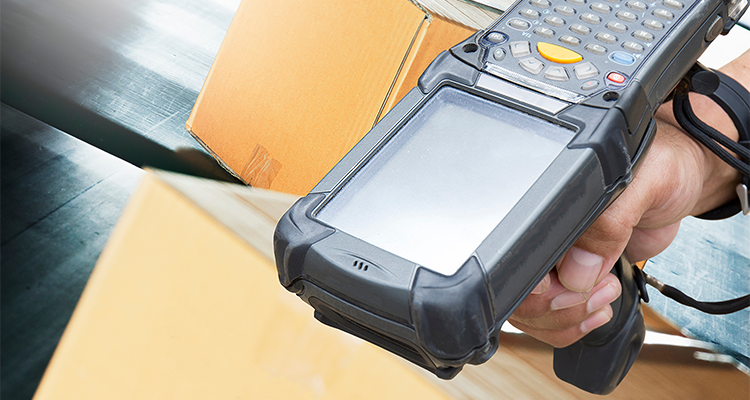 Through quality partnerships, Field Fastener is continuing to experience tremendous growth
Field Fastener (Field) is a full-service, data-driven supply and engineering partner that aims to grow alongside its customers' businesses. Its fastening solutions serve a variety of industries across the globe, such as agriculture, energy, healthcare, rail, marine, and automotive.
Based in Rockford, Illinois, Field's team of on-demand engineers and operations specialists evaluate all aspects of a business from product design to workflow, delivering high-quality fastening solutions that enhance the efficiency of an entire process.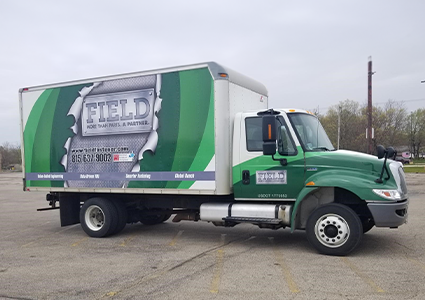 However, the business also offers a proactive vendor managed inventory approach, which has gained a strong reputation for driving down labor, inventory, and overhead costs, while also eliminating waste and ensuring consistent product availability.
With these operations in mind, it's inevitable that Field relies on a global supply base to source the highest quality products at the most competitive prices. However, the company's commitment to treating its customers and suppliers equally makes it an ideal partner, so it's no surprise that it has positive relationships with over 900 suppliers around the world.
To shed light on the company's growth and success, we sit down with Jim Derry, Field's CEO. Having purchased the business alongside his brother, Bill, who now
serves as the company's Chairman, Jim is ideally positioned to talk us through Field's history and how it grew from a three-man operation to its current 300-strong team with global reach.
"The business was originally founded by Dick Field in 1976," Jim begins. "Back then, Rockford was the fastener manufacturing capital of the world, and the company quickly became known as a quality fastener partner in the Rockford area and beyond.
"My brother, Bill, had worked alongside Dick for a number of years, so when Dick was looking for an avenue to retire, Bill and I seized the opportunity and purchased the company from him in 1990," he recalls. "We had 12 people when we took over and an annual revenue of around $800,000."
As skilled engineers, the brothers set Field on a decades-long growth trajectory by applying their specialist knowledge to the company's already-impressive portfolio of customers. The engineering-based approach was successful: it delivered value to customers and facilitated an average growth rate of 20 percent year-over-year.
"This year, the business will be 200 times bigger than when we bought it in 1990, with our revenue for 2023 predicted to be in excess of $160 million," Jim adds. "Not to mention our team has also grown to around 300 employees around the globe, so it really has been an incredibly interesting journey that all started from Dick's humble beginnings."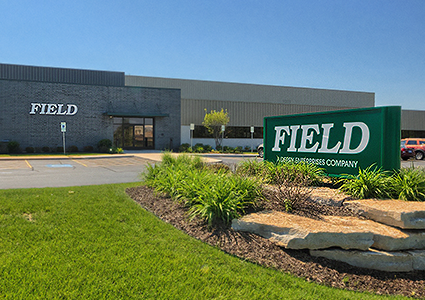 Turning to operations specifically, Jim explains: "Our primary service is the inventory replenishment system. For most of our customers, we organize for our people to go to the manufacturing plant, identify which of the hundreds of different parts are needed, and then replenish the material on a just-in-time basis. We manage the entire process, so our customers don't have to analyze, order, or process stock, but the correct parts are there whenever they need them.
"The process is driven by some of the best data and technology in the world. We use data analysis to assess clients' usage patterns and compare them to historical trends, which enables us to predict future demand. We can then fulfil stock requirements in advance to ensure our customers always have what they need, when they need it.
"Although data analytics is crucial from an inventory management perspective, we mirror this philosophy in our own internal operations too, by actively using data to drive improvements across the business. We've invested significantly in Power BI, an advanced data visualization system, to help us utilize historical data to enhance our efficiency."
Jim continues: "On top of inventory management, our team of engineers work with customers to help them fasten and join things in the most efficient and effective way. We help them work out the best techniques, tools, and finishes to ensure the quality of the product. We also consider the chosen fastening and assembly method from a technical perspective, helping clients to drive down costs and assemble most efficiently.
"That's where we're different," he states. "Our relationships with customers are built on mutual trust and respect; they see us as a genuine partner that they can rely on to help them be more efficient and save money whilst doing it. I believe the value of such partnerships has been fundamental to our success to date.
"However, we pride ourselves on the fact that we treat our customers and suppliers equally. In any business, you can't keep great customers without top-quality suppliers. We partner with suppliers in the true sense of the word, sharing information and creating contracts with mutual-growth-based incentives.
An example of such a partnership is between Field and Rhyno Manufacturing (Rhyno). Jim elaborates: "Rhyno is one of our domestic suppliers and their ability to adapt, be flexible, and provide high quality, responsive service means we can rely on them to supply us with specific parts at short lead times. Rhyno embraced our desire to partner with a domestic manufacturer and the business has grown dramatically alongside us for several years now."
As Jim explains, the company has maintained longstanding, positive relationships with customers, suppliers, and employees, while growing at an impressive rate. In fact, Field has been featured on Inc.'s list of fastest-growing private companies in the US for eight consecutive years.
"We recently completed developing a new facility in Mexico, which will be similar to our two distribution centers in the US," Jim reveals. "We also acquired Mid-State Bolt & Nut Company (Mid-State) at the beginning of 2023. With a great customer base and facilities in Ohio, Michigan, Indiana, and Tennessee, Mid-State has been a fantastic addition to the business, particularly in terms of our geographic footprint.
"We're focused on maintaining our growth while we integrate ours and Mid-State's business systems," he concludes. "Bill and I are determined to keep the ownership of Field in our family. We have four sons between us who I hope will lead the business onto great things in its second generation and beyond."