A master at work
South Wales metal-printing master shines with rebrand and innovative new print line
Investment in the latest printing equipment, innovation in technical processes and the skill of its experienced workforce has made Tinmasters a trusted metal-printing partner for more than a century
For over 100 years, the town of Caldicot in Monmouthshire, South Wales, has been the home of men and women whose livelihood has been derived from working with metal. Like many other communities that existed on the belt that runs along the south of the country, it benefitted from the region's readily available stocks of coal, iron and tin.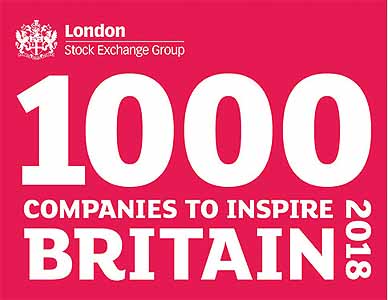 This allowed it to establish a long tradition of being involved in the metals industry – one that continues today through the work of Tinmasters: the largest independent metal printer in the UK. "South Wales was long seen to be the global epicentre of tinplate packaging metals, a legacy that dates back to the time of the Industrial Revolution," begins Tinmasters' Chief Executive Officer, Richard O'Neill.
"Our own history began in 1880, when we first started as a wire works before transitioning into a tinplate works. Our site is still home to some of the cottages that were built at the time to house some of those early employees.Then, in 1909, the company began printing onto metal, and with that our journey as metal decorators began. It's been the core focus of the business ever since."
Tinmasters specialises in printing onto tinplate and aluminium, and is able to supply both a full service – where it purchases the metal substrate – and a printing-and-coating-only service.
In 1996, the company was responsible for installing the first four-colour metal print line into a UK facility, and today it boasts an extensive print capacity featuring 18 printing decks, offering both thermal and UV print options.This includes a state-of-the-art, highly automated, six-colour Metalstar 3 print line with AVT inspection technology, installed in 2018 – which is among the fastest metal printing-press applications found anywhere in the world.
The company also offers a full range of coatings and varnishes, with both thermal and UV curing options available.These include food-safe coatings and stencil coatings, and a number of specialist varnishes and varnish effects. Further to this,Tinmasters provides slitting services.The company can slit sheets of printed substrate down into strips or blanks as required and manufactures standard can ends in either 99mm or 127mm diameters.
"Over the course of our history, we've printed almost everything you can think of onto metal," Richard continues."We've worked with everything from aerosol cans and biscuit tins to promotional trays celebrating Royal Weddings, and can go from printing gramophone stylists to completing work for military applications. It goes a long way towards explaining just why we consider ourselves masters of our craft."
It also goes a long way towards explaining why, in January 2018, the company said goodbye to the name that had previously served it so well – Caldicot Metal Decorators – and transformed into Tinmasters, a name chosen to reflect its history, experience and expertise.
"We actually brought in a number of employees to give us their views of the brand, and they thought we should be reflecting some of our core values more.What became clear was a shared sense of pride, not only in the company's history but also in the quality of work it carries out," Richard reveals.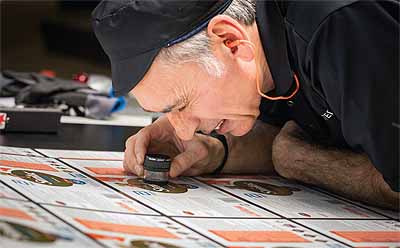 "With that, we took the decision to rebrand the business in a way that showcases this pride. Since we went live with the rebrand, feedback from our employees, customers and suppliers has been hugely positive, and we couldn't be happier."
It's probably fair to say that it takes a master of one's craft to successfully service critical and challenging market segments, and this is indeed the case with Tinmasters, which has been meeting and exceeding the packaging needs of the infant-formula market since 1978. This complex segment of the food industry is responsible for providing food to babies whose lives depend on it, and thus only the highest possible standards are good enough.
"Over the last four decades, we've spent a great deal of time investing in the knowledge, processes and equipment needed to comply with the current and future requirements of both the European Food Safety Authority (EFSA) and the American Food and Drug Administration (FDA)," Richard stresses.
"At the same time, we've pushed heavily in order to deliver the highest of quality standards, service and compliance in the areas of food contact, food safety, food fraud and food defence."
Tinmasters provides manufacturers of infant formula with what it calls a 'cast-iron guarantee' that it complies with the safety standards demanded by the industry. Proof of this compliance can be found in the numerous accreditations it has, with its standards comprising ISO 22301 Business Continuity, ISO 22000 Food Safety, ISO 14001 Environmental Compliance, ISO 9000 Quality and ISO 18000 Health and Safety.
"We've invested a great deal of effort into ensuring that Tinmasters leads the field in terms of managing compliance – as well as ensuring that the products that we make for critical industries are safe, secure and perfect in every possible way," Richard adds.
"We've also been working closely with Swansea University recently, looking at a number of next-generation anti-counterfeit print technologies as we strive to respond to changes in the market and the demands of our customers." 2018 has already proven to be a critically important year forTinmasters,with its successful rebrand and the installation of its new print line – achieved with support from Santander.The innovative print line has helped the company to significantly increase its print capacity, which, within a matter of weeks, had already been filled with new customer orders.
"We've almost doubled the amount of print work that we're putting through the plant in a relatively short period of time, which in itself brings about a lot of change," Richard says. "In response, we've made recruitment of new people a priority, as well as the increase of capacity in all connected areas such as coating, packaging and dispatch.
"The next stage of our development will be to tackle the naturally occurring bottleneck we have with our coating capacity now that our printing capabilities have increased so much. We've filled our available capacity generated by the print-line investment immediately, but we can generate more by investing in our coating facilities."
The influx in orders that the company has experienced is a good indicator of the health of the market at present, with segments like infant formula remaining very strong. Richard believes that this will pattern continue, especially considering the recently raised awareness of issues caused by plastic alternatives to metal packaging.
"As has been well-documented in recent months, plastic creates many environmental problems, and I think it's important that more people become aware of metal's excellent credentials in comparison," he highlights.
"Not only is metal a permanently available material, it also has excellent systems for recycling.The chances of a can being recycled, for example, are far higher than that of packaging made from any other material. I think it's a massive positive, not only for us as a business but for the planet as a whole."
Tinmasters
Services: Metal printing, coating and associated services