Toolspec Manufacturing Company Ltd
The right tools
A story of growth for Arc Group's Toolspec is being written as continued investment fuels its progress towards a successful future
Originally founded back in 1961 as a tool making company, Toolspec has developed over the years in line with changing customer requirements. Now, as part of the Arc Specialist Engineering group, the company is a manufacturer of tubular and section manipulations to be used in complex components and welded assemblies. Employing 60 people, in 2014 Toolspec turned over £6 million, demonstrating marked growth over its recession low of £3.5 million in 2010 and does so by flexibly producing components and assemblies in volumes from ten to 1500 per week.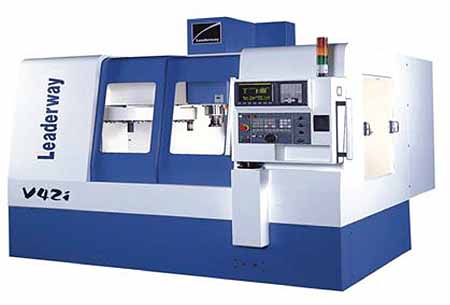 Testament to Toolspec's high quality, specialist expertise is its customer base, which includes blue chip names such as Jaguar Land Rover, Opel, JCB, Case New Holland and CAT, across the automotive, off-highway/construction and agricultural sectors. "We are competitive and competent," begins CEO, Mark Blythe. "At our core is the ability to manipulate and fabricate tubular structures, but it is our ability to apply this to highly complex assemblies that enables us to provide to sectors such as the automotive industry." Illustrating this, the company holds a showcase of quality standards including TS16949 and JLRQ accreditation.
With 55 people making the components supported by five experienced toolmakers, the company has the capability to provide bespoke products ranging from under chassis, NVH (Noise Vehicle Harmonics Brace) and door, to brake system, fluid moving, ring rolled and hollow section manipulated applications. Both robotic and manual welding solutions, pressing and fabrication facilities, CAD and CAM systems, and on-site prototype development services support this.
With sales targeted to grow to new levels within the coming years, Toolspec has recently implemented, and is currently undergoing, a period of focused investment – part of which has been funded by AMSCI (Advanced Manufacturing Supply Chain Initiative). Sponsored by JCB for the funding, the business received around 10 per cent of its total capital investment of £840,000 from AMSCI, which has significantly helped the company expand its business, reduce waste and lead times, and has already successfully landed the company further important deals.
"The most significant investment of this period has been into two state-of-the-art bending machines and a machining centre," explains Mark. "The bending machines are the biggest revelation. They speed up the whole process and cut out most of the waste through measurable accuracy and quality. This allows us to make things better and faster and means we are better positioned to hunt down bigger contracts. It takes us closer to achieving our 'one-stop-shop' goal, making ever more complex components."
Another key addition to the company's facilities in this programme was a new CADCAM system. "We had always CAD-designed the tooling, but then had to reverse engineer that onto a drawing," Mark continues. "Now we can do everything much more efficiently with our new machining centre and have been able to significantly reduce lead times and costs for our customers." Future investments are targeted to include additional sub-400 tonne pressing facilities, additional break pressing facilities and a five-axis 3D laser cutting machine.
Investment programmes of this type are critical in making Toolspec a much more flexible and reactive company in a market that is constantly evolving, but Mark comments on the need to continue the company's growth trajectory in order to alleviate the pressures felt by ongoing and fluctuating market stresses. "Whilst the automotive and agricultural markets are performing well at present, we are seeing a unstable marketplace in the construction sector and therefore a downturn in off-highway products. The challenge at the moment is seeing these markets reducing in volumes as this means that we need to be more diverse and proactive in looking for more customers and product ranges. We always want to win more work as when one market catches a cold we can become hit quite quickly," he says.
"By spreading out further over a larger commodity sector, we will become less reliant on one particular market sector, or a few leading customers, to maintain our success. Therefore, buoyed by the financial stability, passion for investment and innovation, and continued acquisitive growth afforded to us by being part of the Arc Group, we hope to see the business double over the next three years."
Toolspec Manufacturing Company Ltd
Products: Part of the ARC Group, specialises in the manufacture of tubular and hollow section structures for the automotive, construction and agricultural industries