Top three manufacturing technology trends. By Vaibhav Vohra
he manufacturing industry has proved itself to be extremely robust and agile over the last few years as it faced a barrage of complex business challenges, including ongoing supply chain disruptions, skills shortages, global logistic backlogs, and rising inflation combined with a surge in energy costs. With no sign of these issues disappearing any time soon, the sector's resilience will remain tested as it continues to navigate this period of uncertainty.
However, what this has highlighted for manufacturers is the need to streamline processes and be more efficient. One sure route to achieving this has been to invest in new technology – which according to Digital Catapult Manufacturing's most recent Leaders Poll is set to increase this year, despite economic headwinds. The report reveals that appetite for deploying more advanced digital solutions, such as cloud computing, across the manufacturing sector is key to gaining a competitive edge. Here are the three top technology trends I believe will have the biggest impact on manufacturers in 2023:
The power of the cloud
The adoption of cloud technology in the manufacturing industry is accelerating. Our most recent Industry Insights Report revealed that 90 percent of manufacturers plan on moving to the cloud and are comfortable with cloud-based ERP solutions. Despite this, there are laggard manufacturers still reliant on outdated, siloed and unstable digital foundations, which restrict growth, innovation and competitiveness.
As a manufacturer, your goal is to have an efficient production line and keep waste to a minimum. In today's tough economic climate, it's also essential that manufacturing businesses produce the highest yield possible while satisfying their customers. Cloud-based ERP solutions are central to a lean manufacturing methodology while empowering businesses to adjust their output accordingly.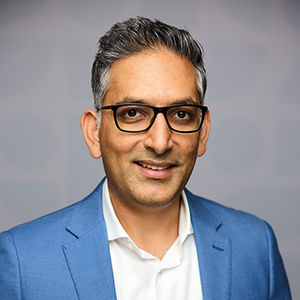 Cloud solutions break down departmental silos and enable companies to integrate every aspect of their manufacturing process seamlessly. Having all data available in one unified platform provides visibility over the whole production journey – from design, inventory and development to procurement, production, delivery and sales. This integration and ability to monitor all processes in real-time not only enhances operations but provides insights to streamline production, cut costs and enable data-driven decisions to be made in the future.
Migrating to the cloud is already reaping rewards for those manufacturers who have made the change. However, as our turbulent economy continues to create uncertainty combined with increased customer demand for speed and customization, laggard businesses must start to consider investing in the right cloud solutions to help them consolidate, connect and collaborate – otherwise they risk being left behind.
The true value of data
Data is at the core of manufacturing and has become central to digitalization strategies. It can be used to identify changes in customer behavior, supply chain issues, and production or labor trends, but to realize its full potential, it is about quality rather than quantity. Unless data is verified for accuracy, accurate insights can't be extracted to inform business strategy or provide value to customers.
In 2021, the World Economic Forum conducted a survey which revealed that insufficient skills was the biggest challenge to capturing value from manufacturing data. It also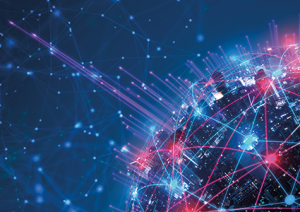 highlighted the need to eradicate data silos within organizations and from complex manufacturing equipment, which produce hundreds of distinct data points each day. To unleash the true value of data at the industry's disposal requires an un-siloed and standardized approach to creating a common data model so it can be clearly understood and used strategically.
As more manufacturers develop their strategies in 2023, we expect an increase in hiring and valuing digital natives who understand analytics and can help to unlock further value from a business. A data-driven approach will create a collaborative ecosystem in which manufacturers can collectively share their anonymized datasets. This will provide a clearer picture of how they're performing compared with industry peers and allow benchmarking against Key Performance Indicators (KPIs).
The rise of automation and intelligent integrations
This year we also expect an increase in reliance on digital work instructions and intelligent integrations. For example, eFlex Systems, a provider of cloud-based Manufacturing Execution System (MES) technologies recently acquired by Epicor, helps manufacturers to increase productivity by modernizing their production environments through digital work instructions, advanced process control, and real-time visibility.
Although our global economic outlook remains uncertain, the manufacturing industry recognizes that digital innovation is the key ingredient to becoming more competitive, increasing growth and improving profitability. We believe those who prioritize these top three technology trends will increase their chances of success for 2023 and beyond.
For a list of the sources used in this article, please contact the editor.
Vaibhav Vohra is responsible for Epicor's product strategy and management, learning, and design. Epicor equips hard-working businesses with enterprise solutions that keep the world turning. For 50 years, Epicor customers in the automotive, building supply, distribution, manufacturing, and retail industries have trusted Epicor to help them do business better. Innovative Epicor solution sets are carefully curated to fit customer needs and built to respond flexibly to their fast-changing reality.