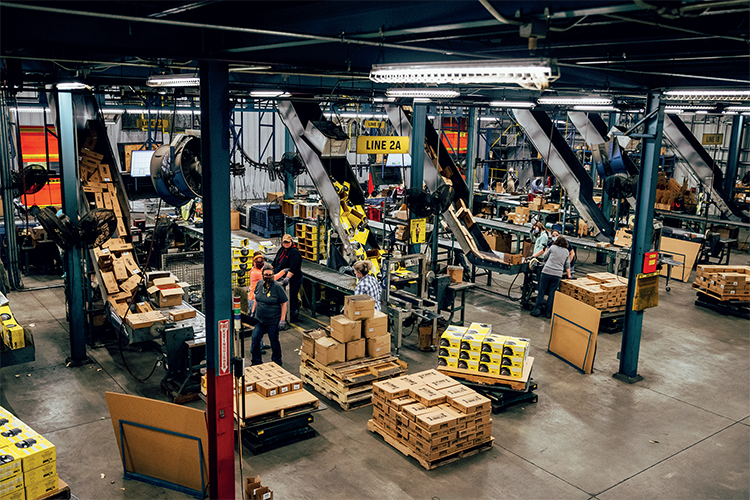 Tremendous growth, ongoing investments, and product development: Lodge Cast Iron continues to stoke the fires of success
Based in South Pittsburg, Lodge Cast Iron is the largest and oldest manufacturer of cast-iron cookware in the US, distributing to 70 countries and employing 600 people. This year, it will be celebrating its 127th birthday. There are many reasons why a business can break the boundary of a centenary; but when there's a direct correlation between its own lifespan and the longevity of its products, the defining factor quickly becomes apparent.
"From a product standpoint, people choose us because our items are made from an all-natural blend of pig iron, scrap steel and alloys, which we coat with soybean oil, and that's it, begins Dave Magness, Senior Vice President of Operations. "Our kind of cookware is very on-trend from a customer perspective; we do not use prohibited coatings, everything is built to last, and made in America.
"We've been going for a long time now and people associate the brand with high value goods that you can pass from generation to generation. Besides this, regarding the company's reputation, people choose Lodge because of the working culture for which we're known. We echo the importance of family ownership and its direct impact on the business through all of our locations. It really is just a large family, from our shareholders to our employees, every decision we make is for the benefit of the organization. It's a very special and unique place to work."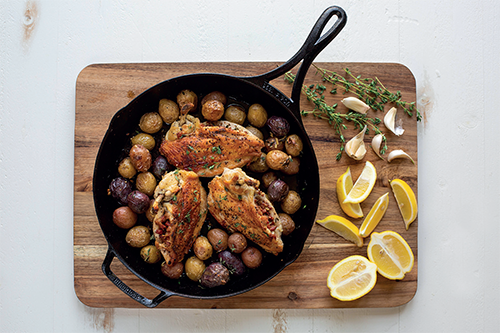 Increased investment
Among its production facilities, Lodge has two specialist foundries; one of which is over 100 years old, whilst the other was opened in 2018. Within the walls of the more recent addition there are five induction furnaces for melting the cast iron and five differently sized molding machines through which to run it. Subsequent steps include tumbling the product, removing the sand used to create the mold, blasting, and seasoning it, and then sending it off for packaging.
Elsewhere, the company also has a 200,000-square-foot distribution center and a 40,000-square-foot warehouse. The development of the new plant was resultant of a $50 million reinvestment strategy to grow the business.
"The significant capital investment plan started back in 2015 and resulted in the build of our more recent foundry," Dave explains. "We basically took the best practices from our original plant and laid them out in a straight line. Through this, we've not only improved the ease of managing the process' flow, but we've also reduced its requisite time by 30 percent. We saw a stark increase in demand during the pandemic, with everyone cooking at home instead of going out, which prompted the need for a third production line and an upgrade in terms of the technology employed on our conveyor system.
"We really owe the speed with which we got this site operational to our solid working relationship with Vulcan Engineering (VE). We've been working alongside VE for many years now, so in all honesty it's probably more a partnership than anything else. They had all of the design work ready and laid out for the expansion, which meant our speed to market was significantly faster. They know our engineering and control strategies, as well as all of our equipment vendors, so they were able to help us in avoiding the ongoing supply chain challenges."
From 2016 onwards, Lodge has reinvested over $200 million back into the organization and its infrastructure. This has also come in the form of an enameling facility, to help the business eradicate reliance on imported elements. Given that the majority of the requisite manual labor comes in the final finishing and packing steps of the production process, it's also looking into extending automation to these areas. However, Dave assures Manufacturing Today that these changes will be to facilitate greater ease in peoples' working days, not to simply replace them.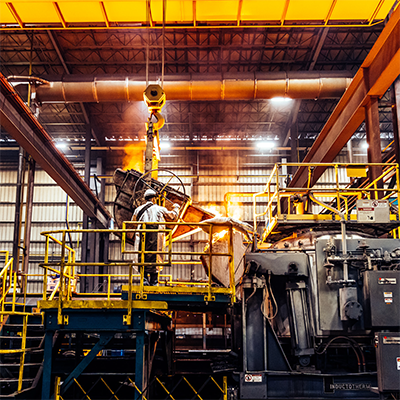 "This decision to proactively invest in the business' incremental capacity is what I believe has triggered our steady period of continued growth," Dave says. "Before that, we were just a little cast iron place here in South Pittsburg, but now, we are up ahead of everyone else. Other than the increased investment in our equipment, the drive in our ecommerce side, brand awareness and people, have all facilitated our boom in demand. It's been a holistic approach covering all elements of the company. All of the above, coupled with our excellent sales folk and well-honed operational side, have led to the compound double-digit growth that we have experienced now for several years.
Family culture "Another avenue of huge importance, for which we have provided further capital as we've grown, is our understanding of our customers' needs. We're a lot more than our skillets these days. Through market research, Lodge has pioneered its outdoor range of camping cookware, shifted a great deal of focus onto bakeware, and also developed its Blacklock range. This is named after the original foundry, from back in 1896, and features products that are one third lighter and triple seasoned."
Lodge's long-term plan is to continue growing its core products alongside introducing its US-made enamel range. The company also intends to extend its value chain, through the expansion of its retail store footprint, and to drive its web growth further. The latter is a particular focus, as more of its consumers are now relying on the internet for shopping, which in time will lead to further investments in technology. "The other platform we're hoping to capitalize on, is international expansion," Dave adds. "Cast iron cookware is under-indexed in the US, so getting the brand lodged with consumers across Europe, Mexico, China and the rest of Asia, would be a huge opportunity for us.
"I remember when I interviewed here and was told about the unique culture and I was like, yeah I know what working cultures are," he concludes. "The reality is that it truly is a one-of-a-kind, kind of place. We're up in the mountains in Tennessee and our folks are all hardworking and believe in the product, so they want to make something that they can be proud of. I am no different than the person out there packing products on the line, and that kind of family culture really enables us to do things creatively. We have a profit share initiative that gives employees a sense of ownership and drives productivity, but our key to success is really the engagement of those coming in every day and working hard for our company."
www.lodgecastiron.com