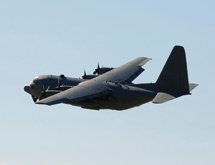 Triumph Fabrications – San Diego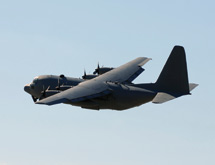 Taking a flat piece of metal and turning it into an aerospace component requires a variety of processes, such as drop-hammer forging, bolt forming and hydroforming.
"We do both welded and mechanical assemblies and mechanical fastening," explains Guy Rissetto, new product introduction director for Triumph Fabrications – San Diego.
Drop-hammer forging enables Triumph Fabrications to create a wide variety of shapes. "Drop hammer gives you the ability to have different turns and twists," Rissetto notes. "Instead of having a straight tube, we can angle the tube without having to have extra weld lines. We take advantage of that."
The types of welding Triumph Fabrications perform include tungsten inert gas welding, resistance and semi-automatic welding and robotic-fusion welding. Parts are formed mainly from a range of sheet metal types, including all of the aluminums, Inconel 625 and 718, titanium and stainless steels in the 300 and 400 series. Among the suppliers of specialty metals to Triumph is Rolled Alloys, Temperance, Mich., which provides a variety of stainless steels along with titanium and cobalt alloys.
Hydroforming is performed in a number of ways, usually involving a bladder made of either solid rubber or an oil-filled bladder that forms the metal over a formed tool. Triumph Fabrications also has invested in new capital equipment.
"Over the past four years, we brought in a five-axis laser with a turntable that gives us a total of six axes," Rissetto announces. "We've implemented that across the majority of our product lines.
"Now what we do is instead of hand-trimming, we've gone to laser trimming of the details."
This results in greater accuracy and consistency and reduced lead times and waste. Triumph Fabrications uses laser inspection equipment to compare a finished part to the digital model of it for accuracy. The laser also can scan an existing part and create a digital model of it.
"If you give us a tool, we can scan that tool, create a model of it and then replicate it," Rissetto explains. "We can do the same thing with parts. We can scan the parts, create a model and then also build the tools to support that part as well."
Triumph Fabrications has achieved ISO 9001 Rev C certification.
Commercial and Military
The parts that Triumph fabricates from a wide variety of metal thicknesses include ones for business and regional jets, helicopters, exhaust ducts and the C-130 military transport plane.
"We do thinwall sheet metal parts," declares Jim Dingle, director of sales and contracts. "We don't make moving parts – our parts are static parts."
The company also buys machine flanges and machine bracketry. "A lot of these things we buy outside because it's cheaper," Dingle explains. "We don't have a lot of machining capabilities here. We have some turning operations, but mainly we're a sheet metal house." He estimates approximately 60 percent of the company's business is for military aircraft, and that the average parts run is in the hundreds rather than the thousands.
Triumph Fabrications' capabilities include forming, matching, metal processing, non-destructive testing, part types, welding, quality systems approval, management systems and material types. The Triumph Group consists of 44 specialty manufacturing companies that can design, engineer, fabricate or overhaul virtually any kind of part, component or assembly.
"We do offer throughout the Triumph Group very much one-stop shopping," President and General Manager Mark Gobin emphasizes. "The culture and philosophy is based upon partner relationships. We're looking to add our value and improve the value that we add as well as customer value. It's very much a reciprocating relationship."
The Triumph Group can offer a total solution for products, services and systems to the largest aerospace and airline companies in the industry, the company says.
Longtime Location
Previously, Triumph Fabrications was known as KT Aerofab and was acquired by the Triumph Group in 1999 when it was part of EG&G Perkin-Elmer. "I think for all intents and purposes, it's a standalone functioning business," Gobin maintains. "What we look to do is get increasing levels of complexity, and in the process of doing so, provide more service and value to our customer."
Dingle adds that the divisions of the Triumph Group are their own profit centers. "We work together if the opportunity presents itself," Dingle says. "We'll coordinate marketing activities and try to get more bang for the buck by working with the other groups. But we rely on each other's contacts."
For example, if a customer's needs do not fit the capabilities of Triumph Fabrications, Dingle will suggest another company that is within the Triumph Group.
"We try to work those synergies so we don't miss an opportunity for the group," he notes.
Triumph Fabrications' predecessor companies have been at the operation's current location for more than 50 years, Dingle estimates.
"We do most of our fabrications under this one roof," he points out. "We are in control of the product line. Our company's competitive advantage is the ability to integrate our engineering knowledge and offer solutions to our customers for their fabrication needs."
Triumph Fabrications does not offer part design services, but does work with customers during this phase. "We are integral to our customers in developing the design," Dingle explains. "If they come up with a drawing and forward that out, when we review those drawings, we go back with options, saying we can get rid of two or three welds. If you change this to this, we can save you money and the speed with which we can bring a product to market.
"While we don't have design capabilities here, we are very active in providing cost reduction suggestions at the front end. So when the final drawing is developed with the customer, it is the most cost-effective way of making the part."