Maximising human potential
Tronrud Engineering has continuously strengthened its team of accomplished professionals to enrich its service offering in manufacturing packaging machines
Tronrud Engineering is a company that knows where its biggest strengths lie, and the Norwegian developer of engineering solutions is resolute in its attempts to constantly take its expertise to a higher level."Our main asset is our people," says Director of Packaging, Erik Hjertaas."It is them who make the company competent in its services.We owe the growth we experienced in 2017 to being able to hire more people with outstanding skills.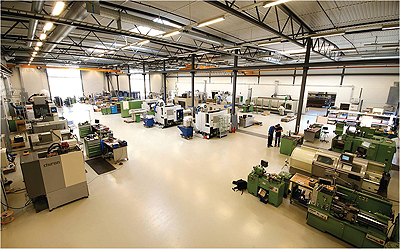 "Our company is committed to innovation not just in products themselves, but also in the way people collaborate with each other.We work hard to make people work together even when they are not in the same department or on the same technical level.We recently experienced a reorganisation, which saw the company split in several business areas.This has allowed us to improve our product development strategies by deploying more dedicated resources, depending on the task we need to address.We have now mixed professionals with different skills together, so they can talk to each other and share their knowledge, in order to develop a better product more quickly," Erik explains.
By building a skilful team,Tronrud Engineering has a variety of competences under its belt, for customers to make the most of.The company has a proven track record of fruitful business relationships with a number of well-known, international blue-chip organisations. Erik provides an overview of the services Tronrud Engineering delivers that has made it a reliable partner for its clients:"We have in-house engineering in multiple disciplines – mechanical, software, electronic, and electrical.We also perform advanced analyses and operate PLM systems that enable us to control the product and its documentation from the idea for its development to its completion.When we combine these capabilities with our expertise in a range of in-house manufacturing processes, such as standard milling, turning, welding, and additive manufacturing, I think we can offer our customers a multitude of possibilities, and this gives us a significant competitive advantage."
Tronrud Engineering's Automation department was one that stood out for the business in 2017. Erik discusses the reasons for the heightened interest in this particular division:"A general trend in Norway is that the production processes are now being kept here, rather than being outsourced to low-cost countries.This means that there is an increased need for automation to keep production costs at a competitive level, and we have benefitted from that.We have also been glad to observe that there is generally an increased demand not just from our home market in Norway, but from other countries in Europe, too, as well as from Australia."
As has already been established, innovation is the guiding light for every activity Tronrud Engineering undertakes, and a compelling example to illustrate this claim, is the development of a new market-leading pouch packer that will be officially launched later in 2018. Erik comments on the machine:"It has a larger capacity than the one our competitors have achieved so far. It features a built-in Industrial Internet of Things (IIoT) technology for predictive maintenance and performance monitoring and we have also tried to make it more environmentally-friendly by removing the need for compressed air and making the machine totally electric.This has also enabled us to remove all manual adjustment, so that the packer is completely automatic when changing formats and products."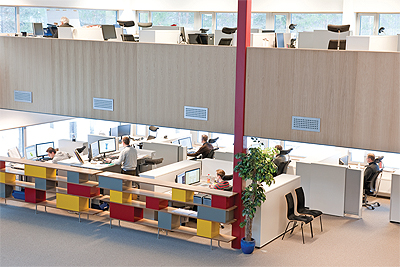 Another recent highlight worth mentioning concerns Tronrud Engineering's TC2 digital loom. Even though the item has been a feature in the business' catalogue for a few years now, the company regularly spends time on further developing it, recognising the importance of keeping abreast of technology. Intended for educational institutions and designers, the loom enables its users to weave digital patterns based on their own images or design."We have also been working on a cutting-edge technology with our colleagues from Norsk Titanium. Together, we developed a machine for additive manufacturing based on welding a structure for later machining, which perfectly suits the parts Norsk Titanium manufactures for the aerospace industry," Erik points out, finishing his review of the most recent improvements the company's products have undergone.
"Our intention for the rest of 2018 is to engineer standard products, especially for the packaging industry.At the same time, we are eager to continue implementing our innovation practices, so the development of special machines will remain a core business for us, too," Erik outlines Tronrud Engineering's plans for the immediate future."Industry 4.0 is an important aspect of our evolution that we will place a stronger emphasis on.We use digital CAD/CAM tools integrated with our PLM software, as well as a new Mechanical Concept Designer (MCD) technology to verify the feasibility of any given product or machine, prior to building them. Also, we have employed another system to connect our machines to IIoT clouds to collect data about operation and to predict maintenance based on real-time values, instead of hourly-based routines.
"It is equally as important to build our machines in a way that they will have as little environmental impact as possible," Erik claims. "This means making them electric, and not pneumatic. Our goal is to reduce the use of those materials that are known to harm the environment, and make the machines easy to operate and maintain.There is a major trend towards sustainability and we certainly want to be part of it."
Erik is positive about the long-term prospects ahead of the business:"We see the need for our services in lots of industries. I am confident that with close co-operation and productive relationships with our customers, we will remain in a good position to meet their needs. It is also important to let more young people try out what we do, so that we can get stronger and even more innovative in the future.Working with educational institutions and attracting new trainees is something we value highly. Our firm belief is that we should always try to hire people who are more skilled than we are, because this is the only way we can grow," he concludes.
Tronrud Engineering
Services: Design, machining, automation, assembly, welding, and additive manufacturing of packaging machines