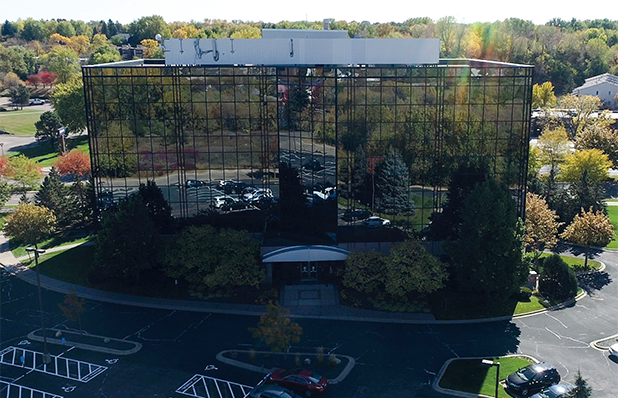 Taking charge
Trystar Inc is determined to keep customers from going dark. With its core specialism in reserve power supply, the company is striving to be the go-to name for industries across the United States
Trystar, headquartered out of Minnesota, USA is passionate about powered solutions. The business, which specializes in providing emergency and backup electricity, has spent the last 30 years refining its manufacturing capabilities to be a leader in the energy supply industry. Andrew Smith, also known as AJ and the company's CEO, discusses more about Trystar's competencies, and what makes it a stand-out name for its customers in the US.
"We began as a family-founded organization selling wholesale cable. That was an avenue that we went on to specialize in and manufacture ourselves, providing power, welding, different types of small and large gauge cables, always maintaining the importance of listening to our customers.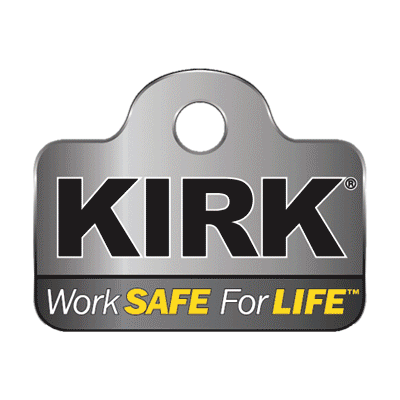 "We then started expanding our vision for where the applications of cables could be used; whether it was for events, or in remote areas like in mining operations, places where the grid couldn't reach, or just for emergencies. This led us to the opportunity to be an even better partner to our customers by providing customized power distribution panels."
Client focus
According to him, Trystar jumped on every new opportunity to help its customers succeed. Consequently, multiple variables have led to the company's success. "As I mentioned, we have always maintained a focus on the customer; what are they actually looking for? What do they need and how can we accommodate that? We've learnt that to make this happen, we have to be willing to be flexible and adaptive to do things that other companies wouldn't normally do. That is really critical to both the Trystar culture and its success," he explains.
"An additional advantage, and from a technical expertise point of view, is the fact that we have such a highly skilled team. They bring a combination of dedication, insight, and motivation to be a solution provider to our customers, and our success has been able to thrive on that," AJ shares.
Tying in with its organic growth, the business has also been able to expand its already impressive facilities in order to improve its efficiency significantly, as AJ notes. "We are a vertically integrated organization. We buy raw copper from suppliers, have it shipped to the stranders, and as I mentioned, we extrude our own cable here. The same sort of process goes for our power distribution panels: we start with raw sheet metal and that is how our power distribution products start in our factory. We do all the cutting, bending, the welding and painting within our facilities. This ensures the product meets our high quality expectations.
"We have a brilliant and robust 100,000-square-foot manufacturing facility that we have built up to since we started in a pretty small establishment. Of course, the rate at which we're growing is a good problem, but very soon after moving into that facility, we are already implementing plans to add another 75,000-square-feet to it," AJ explains.
He then continues to discuss the recent acquisitions that have allowed the company to sustain its plans to keep growing. "In these two-and-a-half years, we have acquired three different companies; one in particular does complementary electrical power equipment for rectifiers, inverters, UPS and other backup power sources like power conditioning transformers.
"Then the most recent acquisition is a modular building integrator, which is down in Houston, Texas. They really integrate all of these electrical elements into a modular as well as portable enclosure, whether its tailored types of applications or even full buildings that can be mobilized out to site – all these capabilities are incredibly complementary to Trystar.
"Very often those are in remote areas that don't have the building infrastructure so they need all of this electrical switch gear and distribution equipment and controls inside a building, despite not having the necessary equipment there to do so, but that's where we come in."
Creative team
AJ informs us that there has also been a substantial number of upgrades concerning its extension of products, for example a Triple Breaker Docking Station as well as portable and permanent Automatic Transfer Switches. "Those are excellent examples of how we listen to our customers, and they have been implemented as they have been needed. Everyone wants to take control of their own destiny with respect to their backup power and its distribution. Our culture has always been about appreciating that they want Trystar right alongside them to design the types of products that enable them to do that.
"This new product pipeline started with the capabilities that we have gained from our load banks business, which was another acquisition, then from the Controlled Power Company in Troy, Michigan with the rectifiers, inverters, and power conditioning equipment. Finally, being able to integrate all of those into even more comprehensive solutions through the Total Plant Management Group acquisition down in Houston brings it all together," he says.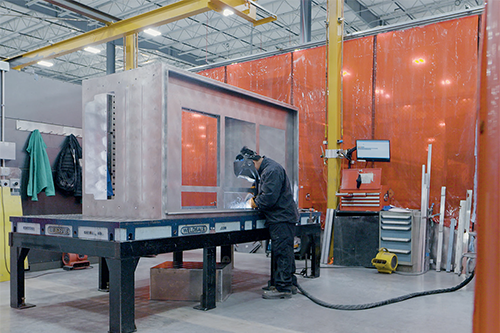 Trystar is also keen to continue its movement towards becoming a 'one-stop shop' for its clients, as AJ explains: "Through organic growth and acquisition, we continue to expand our offerings to solve more and more of our customer demands. This makes it easier for our customers to buy from one place."
Heading into the new year, AJ takes a moment to reflect on 2021. He shares how the industry has performed, and how incredibly proud he is of the way in which his business has succeeded when it comes to innovation, team work and dedication. "We've been really proactive, I truly feel like Trystar managed through the pandemic much better than most organizations. Earlier on, we began making investments to ensure we would still be there to serve customer expectations and deliver on them, which worked to our advantage brilliantly.
"Above that, I cannot emphasize how fantastic our team is. They are continually coming up with creative solutions to get clients what they need in a short time frame, and despite the hardship of 2021, I was really proud of them for being able to keep up that momentum. They have excelled over the years in being flexible, responsive to customer demands and addressing the needs of our clients, while we have sought out ways to bring in some of these complimentary companies to add on to the overall Trystar portfolio," AJ expresses.
Now, his outlook on 2022 is one of excitement for new developments underway, and he is hopeful that Trystar will continue to accelerate in strengthening its capabilities, with further plans of growth on the horizon. "We have a robust basket of projects for 2022. We are expecting nothing other than the same strong growth that we've exhibited over the last number of years. We're going to complete the facility expansion with all its new capabilities, and I think 2022 is going to be a year where we blow out even more from a new products perspective, leveraging the capabilities while also putting a significant amount of time and investment into new product development as well, so I am really looking forward to it," he concludes.
Trystar Inc
www.trystar.com
Services: Portable and industrial power solutions provider