Enabling active lives
The key to success, as defined by Chris Patterson – CEO of TSL Healthcare (TSL) – is to first develop a strong organisational identity and a clear vision of what kind of business you want to be. In other words, what you can be great at and how you can win in the marketplace. Guided by these principles, Chris joined TSL in September 2017 with a desire to develop a long-term strategy which was underpinned by a strong focus on execution; in short, getting things done consistently well. Putting in place the right systems, processes, ways of working and ensuring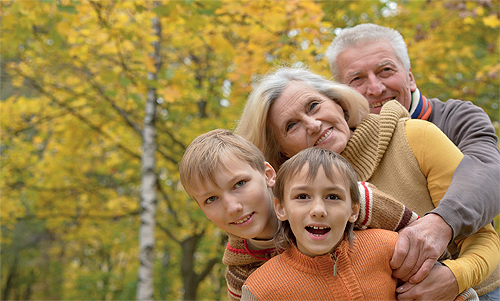 the business got the right people on the bus, then empowering them. Whilst in parallel striving to continuously align goals, projects and activities to deliver the strategy. Somewhat naturally, following almost two years of determined efforts Chris led a management buyout in July 2019, which saw him take control and the reins of the business.
"I joined TSL in September 2017 and was initially tasked with introducing the operational changes that were required to build the foundations for growth," begins Chris. "The MBO itself was a longer-term aspiration and a natural conclusion to me joining the company. The act of actually acquiring TSL did not change either the direction or goals of the company we'd already set, except for the fact that we have brought in several new people at leadership level to help us continue the growth curve we'd started in late-2017 and early-2018. It was important for us to retain much of what had already made the company successful, but also to implement and embed essential changes in order to maintain sustainable growth in an ever complex and demanding marketplace."
It has indeed been an impressive development for TSL over the past few years. Having ended 2017 on just under £23m turnover, Chris predicts that by the end of the company's financial year it will have passed the £30m revenue mark for the first time. "The growth does not come without its challenges, of course," he notes. "We have to remain agile and efficient if we want to remain competitive, but we benefit from the fact that we are still a relatively flat organisation that can take actions and decisions quickly. The simple fact is that the buck rests with the team. Our drive for operational excellence and doing things right first time enable us to react swiftly to market changes, helping us to manage the many varied challenges that come our way."
Over the years TSL has become a sought-after partner for retailers in multiple healthcare product categories including First Aid, Feminine Care, and Continence Care. The company has grown to become a leading private label supplier that has gained the trust of some of the biggest names in the UK. Among TSL's Healthcaremost prominent clients stand the names of Tesco, Asda, Morrisons, Waitrose, Boots, and Superdrug. In Chris' opinion, the organisation's innovative approach, complimented by excellent service levels and a strong operational and technical bias is the catalyst for success.
"We want to lead in innovation in every respect," he maintains. "Part of our strategy is to lead in sustainability and to diversify our product portfolio in a way that reflects consumer needs and changing market conditions. Consumers are becoming more and more conscious of their favourite brands' environmental impact and demand that they are made with a thought for the environment. Therefore, we are working to reduce the plastic content in all our products and are also looking to launch our first sustainable brand this year. We are working with a number of partners to develop a best in class sustainable Feminine Care range in the UK market and are investing in technology that will significantly enhance our sustainability credentials. We believe our sustainable products/range will have industry matching performance at a price that will be attractive to big brand consumers that don't want to pay a significant premium to be more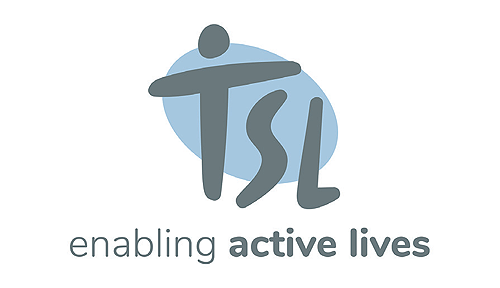 environmentally friendly. It certainly shouldn't cost the earth to save it.
"Whilst driven to deliver a market leading Feminine Care category, we are also constantly looking at developing different ways to our cement our position as industry experts and the 'go to' company in the market," Chris continues. "For example, we have a unique propriety technology called Complete Odour Control for our Continence range, which differentiates TSL from the competition. Such developments are key to our ambitions as they set us apart in the marketplace."
The diversification TSL is setting in motion will include expansion into the Care Homes sector and the development of a fruitful relationship with the NHS, which is in its infancy. "In addition," Chris says, "we aspire to strengthen our retail shelf presence by exploring complimentary categories to our existing offering. What is more, we are also getting ready to enter the e-commerce field and make concerted efforts to increase our online sales with our product offering."
At the moment, TSL sells almost 95 per cent of its products within the UK as a Private Label supplier to leading Grocery Retail and High Street Pharmacy chains. However, for the company's concept of diversification to be complete the organisation has also decided to expand its overseas presence by increasing its export potential as this would provide further untapped opportunities in markets that are aligned to both private label and sustainable brands. "We are happy to say that there has been some interest in our product ranges coming from South American clients," Chris reveals. "Furthermore, we are presently in five tenders across Europe, hoping that we can win additional business in several EU countries. We have also made contact with companies in Australia. Our international expansion is a work in progress, but we are confident that we are heading in the right direction," he adds.
Moving on to talk about the common challenges about growing internationally, Chris singles out the mere need to get your name known when you are a relative new entrant to foreign markets. "It's never easy but we have to find a way to be recognised and for clients to be aware of our capabilities if we want to be successful. Whatever the difficulties we believe we have a strong reputation in the UK which will help us gain a foothold in the targeted export markets. We are known for supplying the largest blue-chip organisations in Britain and we hold a fantastic record of delivering our products On Time In Full (OTIF). Together with this our technical know-how and operational efficiency will be key to winning potential international customers over." When we look at the rate at which TSL has expanded in the years following Chris' appointment as a CEO it would be a safe bet if we predicted that the company will meet its objective to turn over £35m by 2021. Achieving this will mean that the business has grown by over 50 per cent in just four years. Chris comments further: "We have set ourselves a target to achieve an ambitious 11.5 per cent compound annual growth rate (CAGR) and whilst a stretch we feel well placed to hit the numbers.
"With regards to our goals beyond 2021, it is inevitable that we have to sit down at some point later this year to take a critical review of our success and challenges and then set new goals for the period up to 2025," he acknowledges. "I can't say right now what these goals might be because it depends on many factors and things are still unfolding. The key is to keep reviewing and evolving the strategy to ensure it remains relevant and will continue to deliver on our macro objectives. In any case, we feel that we have worked extremely hard to set the foundations and then recruit the right people who make consistently good decisions to take the company forward. We are satisfied with the progress we are making but there's always more we can do to ensure TSL (formerly Toiletry Sales Limited prior to a re-branding exercise) continues to be successful; providing products that consumers want at affordable prices, and importantly, being known as a great employer in the West Yorkshire area for years to come."
TSL Healthcare
Products: Healthcare products (first aid, feminine hygiene, and continence care)
https://tslhealthcare.com